Deviant, outsider horde, RABBITS, upon arrival back stateside following their Noise Rock On Parade European romp in support of their Untoward LP alongside Norwegian acts Ã…rabrot and MoE, has just shat a plethora of new viral and physical media and product which you can either embrace or evade with hostility.
After a three-week assault on Beligum, the UK, France, and Spain (and Basque country, ignoramus), RABBITS has triumphantly returned to their hometown of Portland, Oregon just in time for… a year-end wrap-up! Look at the mess they made. The Sleeping Shaman was there to document the filthy fun in Manchester, UK, Shoot Me Again Webzine was there in Liege, Belgium for ill documentation of the invasion (not pictured: the tall-man's virus that attacked several tour members the next morning), an attendee at the Rennes, France show wrote up a great review of the "drôle de bestiole mutante" (strange mutant creature) Untoward at Perte & Fracas, and that's just the beginning of this post-melee melee.
Missed out on the sonic assault? No problem. Rabbits added the complete live show from Brighton to their FREE Live Love series, the seventh show in the series. It's a bit rough around the edges, but then, so are they. Snag it HERE. As a special bonus, a spooky-as-balls live version of "Meth Valley 99" with Guro of MoE on guest vocals is up as well, recorded at La Residencia in Valencia, Spain on Halloween; get that one HERE.
Have you seen Whitey McConnaughy analog-damaged video for "So Fake It's Real" yet? Or gotten the lowdown on Booze's dirty gear at PureGrainAudio? Have you bagged your audiophile vinyl copy of Untoward? If not, DO IT. In the meantime, RABBITS head back underground to write the next batch of fuckered hits for the great unwashed, as a split 12-inch with another Portland band is due early next Summer and some other dumb ideas are in the works as well.
Also, RABBITS's catalog including all three LP's and other vinyl and cassette releases are available at a cut-that-shit deal right now. The crew is offering a deal for 11% off all 11 of their releases for 11 days, beginning NOW. Check out the diseased discography bringing with you the code "FUCKRABBITS" at THIS LOCATION [sale ends Monday, November 24th].
RABBITS's third full-length album, Untoward, was released in August through Lamb Unlimited, the label spawned of Chris Spencer of Unsane and Alan Schneider of No More Records, the album exhaustingly tracked live to tape at Type Foundry, Portland in one day and mixed in two. The engineering duties on Untoward were tag-teamed by Jeremy Romagna (Trees, Tecumseh, Wives) and Fester (Nux Vomica, Usnea, Stoneburner), both of whom have recorded the majority of the band's previous material, the tracks mastered by Ryan Foster at Foster Mastering, and the cover artwork hand-sewn by Anne Mersereau.
Stream all of Untoward and place orders for the digital and 150-gram LP cut at 45 RPM guaranteed to rip your face off RIGHT HERE.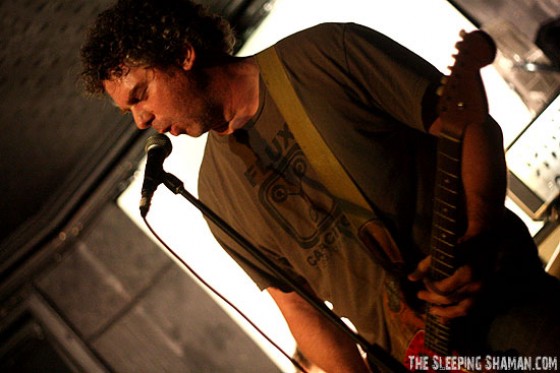 http://rabbitusmaximus.com
https://www.facebook.com/RabbitusMaximus
http://rabbitusmaximus.bandcamp.com
http://lambunlimited.com
https://www.facebook.com/LambUnlimited