Following the recent Lamb Unlimited release of RABBITS's contaminated third LP, Untoward, the horde now infects the media with their official video for the track "So Fake It's Real." Following in the same "digital can suck it" ethos of the LP — recorded live to tape, only overdubbing vocals and solos — as well as their recently recorded live session at the KEXP radio station studio in Seattle, the "So Fake It's Real" video was constructed by Whitey McConnaughy (Red Fang, OFF!, ZZ Top), who took DIY to new levels of dementia to create one of the most caustic handmade videos to be found.
"I've wanted to do a video like this for some time and was looking for the right band/song and RABBITS fit the bill all the way around. I had gotten bored with the clean perfect look of all the HD videos out there and wanted to shoot something that had a lot of texture, grit and personality to it and HD has none of that," McConnaughy states in a sequential breakdown of the "So Fake It's Real" creation process. The man succeeded with staggering success, utilizing fully analog equipment and unorthodox manufacturing methods, infusing chemicals, lasers, skateboards, stomping techniques, pillow cases, coffee filters, a Fisher Price Pixel Vision camera and more to visually capture RABBITS in the filthiest possible state. He continues, "There is absolutely no digital effects used in the making of the video. Everything is analog, with equipment made well before 1985. The only thing modern was the editing system that I used but it was just simple cuts, I didn't do any real color correction because it is what it is. It's not perfect, it's jagged, it's rough, it's messy; it's how life really is and that's why I like it."
Gear Gods is now hosting the official "So Fake It's Real" video alongside a step-by-step photo/text breakdown of the video's construction at THIS LOCATION.
Also name-your-price on the KEXP Seek And Destroy live session, which features three tracks from the new Untoward LP as well as "Bees" from their first 7″, right HERE.
RABBITS continues to expand their European Fall tour, which is set to rip loose in mid-October and will now run through into early November. Leading off with a few local Portland ragers on September 14th and 30th, the band will raid the European peoples from October 13th through November 2nd, with dates locked in Belgium, the UK, France, and a final run through Spain and Portugal still being confirmed for the final week. A final itinerary will be issued in the coming days.
RABBITS Tour Dates:
9/14/2014 Slabtown – Portland, OR w/ VX Gas Attack, Redneck, A Volcano [all-ages matinee]
9/30/2014 The Know – Portland, OR w/ Drunk Dad, Honduran
European tour w/ Ã…rabrot, MoE:
10/13/2014 Magasin 4 – Brussels, BE
10/14/2014 Stag and Hound – Bristol, UK
10/15/2014 Star & Garter – Manchester, UK
10/16/2014 13th Note – Glasgow, UK
10/17/2014 The Windmill – London, UK
10/18/2014 Green Room Store – Brighton, UK
10/19/2014 The Pits – Kortrijk, BE
10/20/2014 La Zone – Liège, BE
10/21/2014 Terminus – Rennes, FR
10/22/2014 Le Parvis De Bagnolet – Paris, FR
10/23-11/02/2014 TBA – Spain/Portugal
Stream all of Untoward via American Aftermath at THIS LOCATION, and place orders for the digital and 150-gram LP cut at 45 RPM guaranteed to rip your face off are available HERE.
"The Portland power-trio known as RABBITS is neither warm nor fuzzy–and if it's proof you need, refer to the band's new album, Untoward. Like a shovelful of sludge to the skull, the record reeks of blood, mud, and the rancid pheromones of AmRep veterans like Cows and Killdozer." – The Onion's A.V. Club
"In a noise rock scene dulled by younger musicians trying to be someone else, RABBITS have been RABBITS. Lines can be drawn – you could add the descriptor 'heavier' to Flipper or Shorty and be in the ballpark – but nothing really sticks besides 'RABBITS.'" – Invisible Oranges
"Once again, RABBITS prove they are one of the better noise-punk bands out there… RABBITS have delivered an excellent slab of noisy, filthy punk rock. Their ability to absorb outside influences makes even more deadly. For fans of noise rock, this one is a no brainer…" – Verbicide
"Untoward stuns and disorients, hypnotizes and invigorates. Swampy riffs, marching pulses and a noisy thunder all marry up with a handful of mental illnesses and warm, inviting tone to take the listener on a trip they weren't expecting…" – Scratch The Surface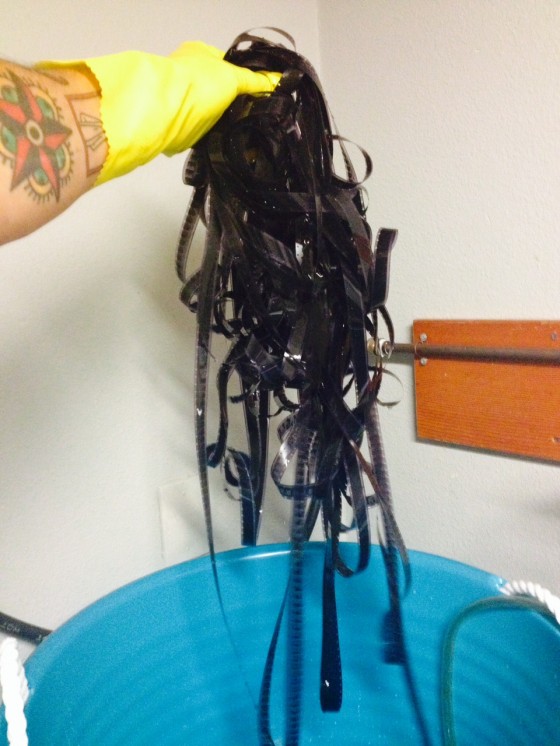 http://rabbitusmaximus.com
https://www.facebook.com/RabbitusMaximus
http://rabbitusmaximus.bandcamp.com
http://lambunlimited.com
https://www.facebook.com/LambUnlimited