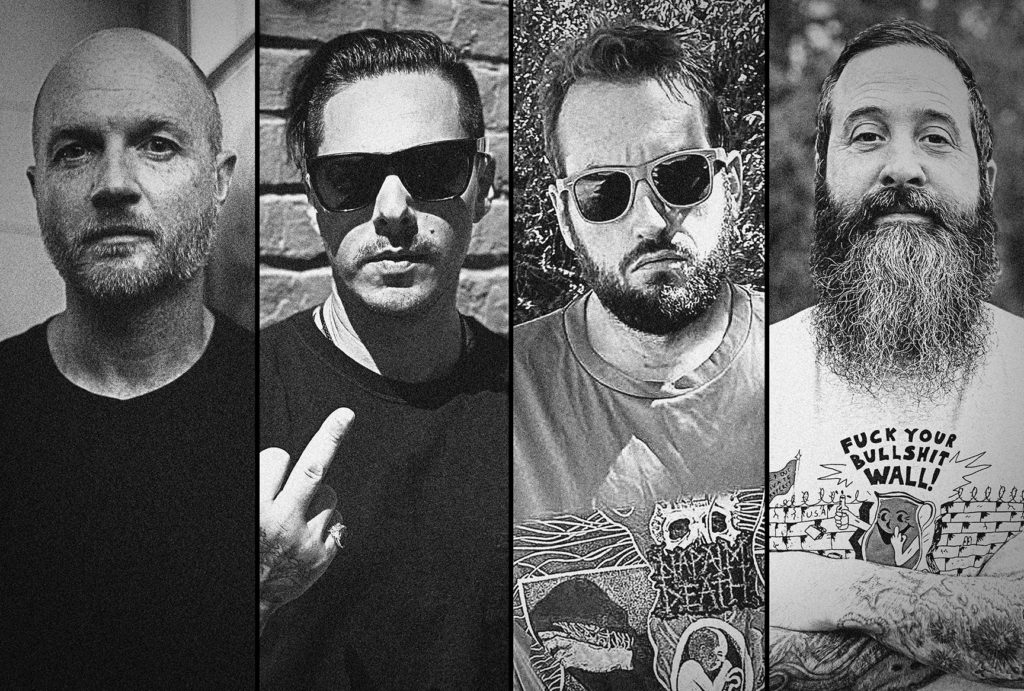 Philadelphia hardcore punk icons R.A.M.B.O. today unleash "New World Vultures," the latest single from their impending Defy Extinction LP – their first album since 2006 – set for release through Relapse Records in early November.
R.A.M.B.O. is back with their aptly titled Defy Extinction. This is not a nostalgia trip, or an attempt at recapturing past glory; the band has their sights trained on the present. On these sixteen tracks of pounding, epic, crust-infused hardcore punk and beatdowns, R.A.M.B.O. is imploring you to believe in science, fight authoritarianism, and most of all Defy Extinction! For fans of Discharge, Integrity, Doom, Municipal Waste, Tragedy, Negative Approach, 9 Shocks Terror, Spazz, and D.R.I., R.A.M.B.O. is a must-hear!
Listen to R.A.M.B.O.'s crushing "New World Vultures" now at THIS LOCATION.
Also watch R.A.M.B.O.'s videos for "The End Is Nye" HERE and "Defy Extinction" HERE.
Defy Extinction will see release through Relapse on LP, CD, cassette, and digitally next Friday, November 4th. Find preorders for all physical formats via Relapse.com HERE and digital presaves HERE.
R.A.M.B.O. unites drummer Jared Shavelson (The Hope Conspiracy, None More Black, Paint It Black), guitarist Andy Wheeler (Reagan Squad), bassist Bull Gervasi (Policy Of Three, Four Hundred Years), and notorious 1990s-2000s Philly scene promoter Tony Croasdale on vocals. To say that R.A.M.B.O. occupies a singular space in punk history is an understatement. During their initial run from 1999 to 2007, the band took influences from thrash, anarcho-punk, d-beat, crust, and hardcore and combined that with intelligent but very fun – and at times downright ridiculous – lyrics to create what was very much a DIY powerhouse. In those eight years they released two albums, 7″ splits with Crucial Unit and Caustic Christ, and played thousands of gigs across the country and internationally.
The guitars for Defy Extinction were recorded by Taylor Young at The Pit in Los Angeles, the drums were recorded by Kyle Black at West Alley Recordings, and the vocals and bass were primarily recorded by Steve Roche at Permanent Hearing Damage. Additionally, the album features guest synth contributions by Bahemoth, additional bass and guitars by Taylor Young, guest vocals from Nicole Enriquez, Dan Yemin, and John Baizley, group vocals by Josh Agran, Matthew Halley, John Paul Golaski, and Benjamin Kitchens, a poem recited by Johnny Takeaway, spoken word by Tykee James, field recordings by Matthew Halley, and technical support was provided by Zach Weeks and Kurt Ballou. The album was mixed by Taylor Young, mastered by Brad Boatright at Audiosiege, and completed with front cover artwork by Timbul Cahyono and back cover/insert artwork by Jacob Speis. "River Of Birds" lyrics were adapted from lyrics by Bill Thompson III used with permission and in his memory.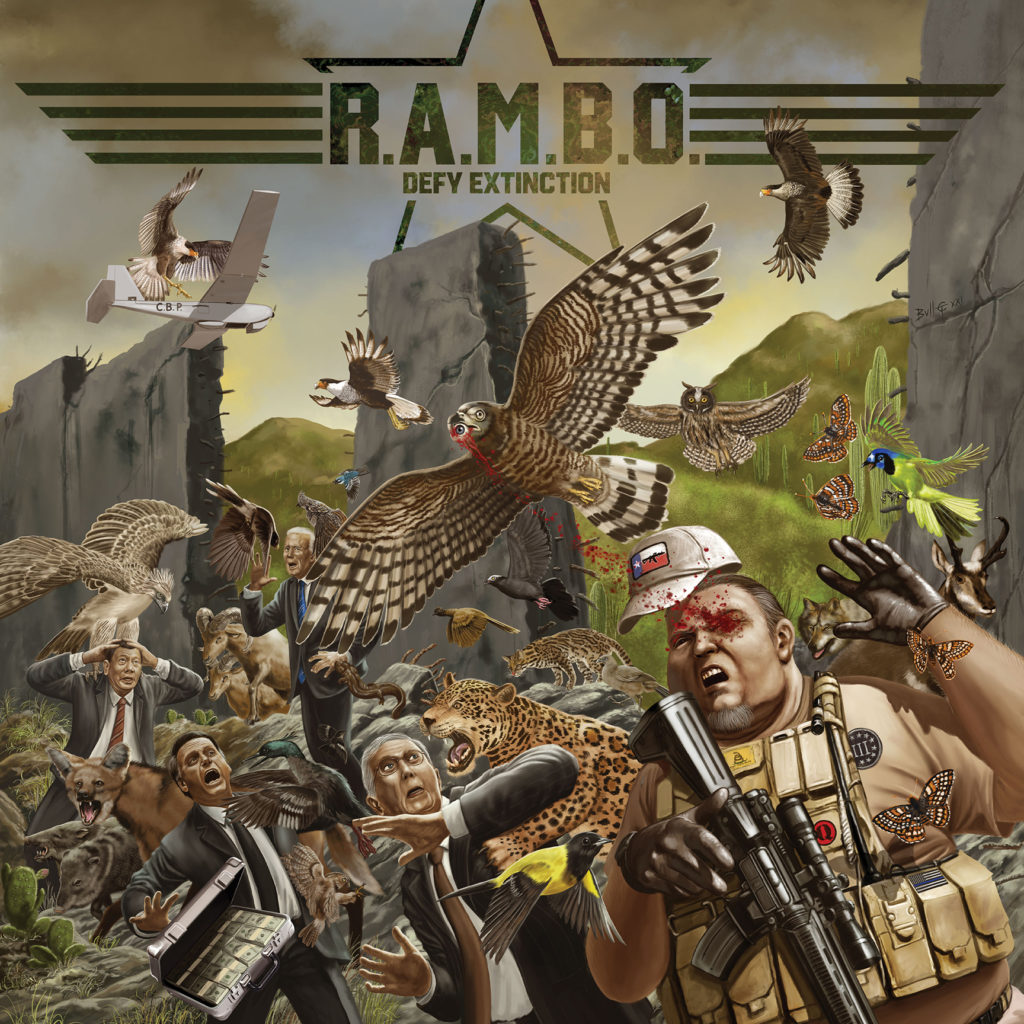 https://www.instagram.com/r.a.m.b.o._official
https://www.facebook.com/bikeskatemosh
https://ramboofficial.bandcamp.com
https://www.relapse.com
https://www.instagram.com/relapserecords
https://www.facebook.com/RelapseRecords
https://www.twitter.com/RelapseRecords