Spanish occult drone/doom collective PYLAR will unleash their haunting new full-length, Límyte, on June 23rd via Cavsas/Cyclic Law. Límyte serves as PYLAR's seventh studio offering and the third and final chapter of the trilogy that began with Horror Cósmyco (2019) and Abysmos (2021).
PYLAR stands among the best kept secrets of the Spanish underground. The group was formed in Seville, Spain by members of Orthodox and Teitanblood. With imagery that feeds on occult sciences, the sacred (with special attention to pagan themes), and superstition, PYLAR navigates the depths of mysticism and cosmic horror evoking interdimensional and abyssal sound scenarios.
PYLAR incorporates percussion, guitars, keyboards, horn, violin/mandolin, and voice that intones texts from experimental writer and philosopher Francisco Jota-Pérez, fragments extracted from occult sciences, and the cult vanguard grimoire, Cyclonopedia. Together, the band's participants cross genre boundaries fusing experimental doom metal, black metal, and psychedelia to forge a sound that is at once dense and textured recalling the stylistic elements of artists such as Blut Aus Nord, Swans, and Oranssi Pazuzu.
Poderoso Se Alza En My, released in 2013, served as PYLAR's letter of presentation and went on to earn praise by Julian Cope. With his year's Límyte, PYLAR collaborated with renowned musician and producer CG Santos (Teitanblood, Emanation etc.), who played hurdy-gurdies and modular synths, with the aim of being inserted into Límyte as an element from the outside, ultimately opening PYLAR's compositions outwards, towards a sort of hyper cacophony. The tension created through the overlapping of these elements causes cracks in the music through which what-is-beyond can be seen, while breaking with the linear narrative of traditional musical discourse. An expansion arises towards a collapse that does not imply the end but rather a rearrangement of the primary symbols used at an aesthetic level for a new beginning in an endless spiral…
What would it mean to bring "the creation of the new" to its final horizon in metal with a reckless, uncompromising, and irresponsible tenacity? When you accelerate an artistic genre, you get its cutting edge. With Límyte, PYLAR yearns to push metal to its limits and ultimately break them, always moving forward towards the last frontier… Dwell outside, in the always-beyond, in beauty's irrational and unknowable limits with metal as the ultimate tool to destroy and create in an endless cycle. PYLAR stands at the edge of the abyss in a non-place that persistently changes location. And that place is the limit, the only space where we can crack what separates us from the next non-place, the one that has not yet been explored.
Find physical preorders of PYLAR's Límyte at THIS LOCATION. Find digital orders at THIS LOCATION.
Límyte Track Listing:
Límite
Aniquilación
Ruptura-Afuera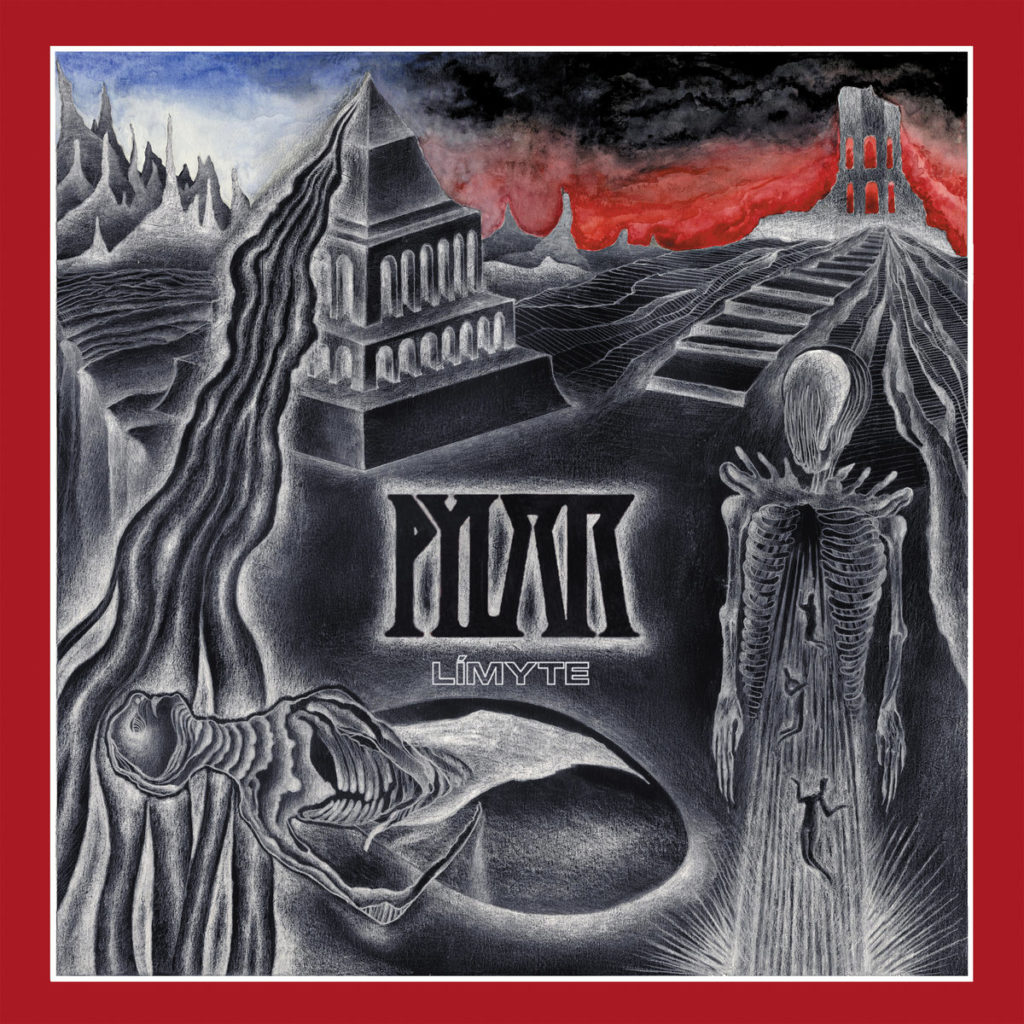 http://www.pylar.bandcamp.com
http://www.facebook.com/PPYLARR
http://www.instagram.com/pylar_the_band
http://www.cycliclaw.com
http://www.cycliclaw.bandcamp.com
http://www.instagram.com/cycliclaw