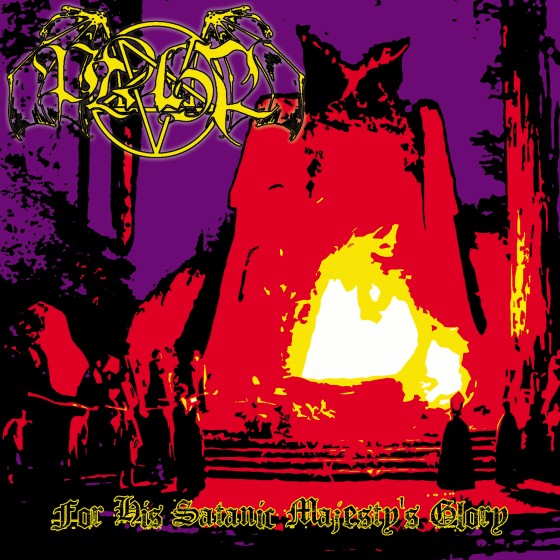 Indiana black metal duo PTAHIL have disseminated a video teaser and commercial for the upcoming new full-length, For His Satanic Majesty's Glory.
The band has also unleashed commercials for the North American and European release of the record. Check out all of the new videos below.
For His Satanic Majesty's Glory is a transmigration through chaotic boundaries never before unveiled and an imposing assault of Satanic doom/punk/black metal on the senses, composed and recorded in complete adversarial ritual. Commented multi instrumentalist Mhaghnuis of the release: "The rituals contained within For His Satanic Majesty's Glory are just as blood soaked as the past few months in history. TAKE THIS AS A WARNING!"
PTAHIL's involvement is Illumination through Satanic Gnosticism! Black metal charged with adversarial ritual and spirituality, sworn to the Anti-Cosmic Chaos and the perpetuation towards the death of ALL life. Lyrically manuscripted from Satanic introspection and musically composed from dissonant flagellation.
For His Satanic Majesty's Glory will be released in North America on November 14, 2011 and in Europe on January 16, 2012 via Wraith Productions. Pre-order details for the album will be available this weekend, HERE.
"PTAHIL appreciate how to disturb the listener to good effect." — Alternative Matter
"…be prepared for a violently blissful ascension toward their goal of annihilation." — Forbidden
http://www.myspace.com/ptahil
http://www.wraithproductions.net