"Active Suppression" is the crushing new track from British crust punk/death metal outfit PRAY U PREY. The song is now playing just days before the band's second full-length, The Omega Kill, sees release through Selfmadegod Records this Friday.
Based in Cheltenham, England, PRAY U PREY was formed in the Autumn 2014 by scene veterans from thrash outfit Suicide Watch, grind legends Prophecy Of Doom, noise-mongers Alehammer, and more with the sole intention of laying down some of the most brutal death metal and grindcore the UK had ever produced. With over thirty years recording and touring experience between the various band members, it wasn't difficult to come up with an EP worth of songs. Within six months the band had the Black Light Of Time Demo demo MCD ready to go and an incendiary live set to boot! Their debut album Figure The 8 saw the band stepping up their aggression to even more intense levels, and the record saw release through Polish extreme label Selfmadegod Records in 2017.
Over the past few years, PRAY U PREY has been hard at work writing the successor to Figure The Eight, and in 2019 and 2020 they wrote and recorded twelve new songs for their second full-length, The Omega Kill. Returning to Studio 6 where they recorded its predecessor, The Omega Kill delivers top-tier brutal and blisteringly death metal/grindcore; a heady mix of brutal riffs, breakneck speed, and ravenous vocals
With "Active Suppression," PRAY U PREY vocalist Shrew writes, "When the true horror of human existence is revealed to all, after being forcefully hidden for many centuries through the active suppression and manipulation of human awareness and our natural empathy for life, a new choice, a new path is revealed…One we walk together."
Stream PRAY U PREY's "Active Suppression" RIGHT HERE.
Selfmadegod Records will release The Omega Kill on CD and digital platforms on August 6th. Preorders are live at the label webshop HERE.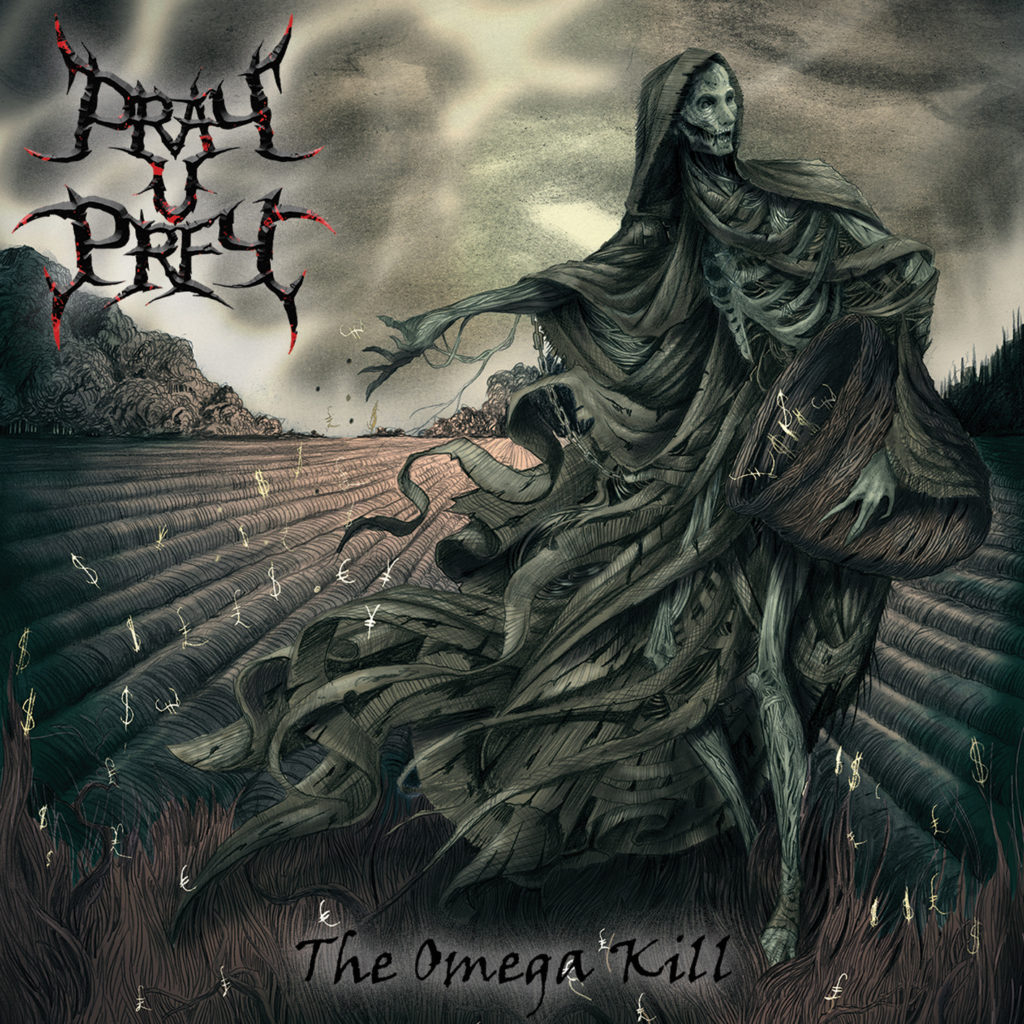 https://www.facebook.com/PrayUPrey
http://www.selfmadegod.com
http://www.facebook.com/selfmadegod
http://www.youtube.com/user/SelfmadegodRecords
https://selfmadegod.bandcamp.com
https://twitter.com/selfmadegodrec