photo by Alejandro Held
Nefarious Industries is preparing to release rrrrrrrrrr tKtK, the debut solo record from Buenos Aires, Argentinia-based guitarist JAVIER AREAL VÉLEZ, at the end of August. With the album less than a month away, the single "KrTvvTcccT" has been issued through a premiere hosted by exploratory outlet Avant Music News.
The seven songs on rrrrrrrrrr tKtK were performed entirely by JAVIER AREAL VÉLEZ solo on prepared electric guitar. All pieces are improvised; there are no overdubs. The record was recorded, mixed, and mastered by Carlos Quebrada in Buenos Aires in 2019 and 2020, and completed with artwork by AREAL VÉLEZ.
Avant Music News writes about rrrrrrrrrr tKtK, "Its seven self-contained improvised pieces explore different sides of an often furious, angular, and obstinate performing style on prepared electric guitar."
JAVIER AREAL VÉLEZ reveals with the "KrTvvTcccT" premiere, "I'd been playing improvised solo prepared guitar sets for some years, trying different approaches while gigging in Argentina and abroad, but it wasn't until I did a quite long tour in Japan in 2019 that I found this way of playing solo that finally made total sense to me. I realized that it had to be simple and intense: a very limited array of effect pedals, really powerful amplification, and playing standing up instead of tabletop. This gives me WAY less fine control on all the bits of metal and wood I put between the guitar strings, but also leaves more room to unpredictable results and errors; I found I loved relinquishing that illusion of control. I think this discovery may have had something to do with the fact that in Japan even the shittiest underground house gig has the best backline that you've seen in your life, with the smallest tube amp being the size of an industrial fridge.
When I returned to Buenos Aires, I quickly asked amazing noisecian/producer/engineer Carlos Quebrada to record this new set. We set up at his studio with my Fender tube amp cranked the loudest we could, put several mics a few feet away from it, I got some earplugs in and just blasted short pieces for a couple of hours, focusing on exploring different preparations and techniques on each one.
In a sense, 'KrTvvTcccT' may be the more straightforward track of the album. I've put a metal plate between the strings right over the pickup, which creates a weird magnetic effect that really alters the tone, makes it fatter, more inharmonic, but also drier and percussive like. Then I just shred away with my right hand over all of the six strings trying to do it the stronger and longer I can. It's like a stamina thing I've been practicing for months, just putting a chronometer, and seeing how long I can shred until my arm begs for ice. I find there's very rich possible outcomes from such a minimal and limited approach. Lots of stuff happens while you're just holding off for your arm's life.
So, this track explores this super basic right arm technique, while my left hand moves up and down the neck at different rates, and my feet use a freeze pedal to loop and lock microseconds of whatever I play to create high and low backing drones."
Stream "KrTvvTcccT" by JAVIER AREAL VÉLEZ first through Avant Music News now at THIS LOCATION.
Nefarious Industries will release rrrrrrrrrr tKtK digitally and in a limited CD run on August 27th. Find preorders including merch bundles RIGHT HERE.
Watch for additional audio and videos previews of rrrrrrrrrr tKtK to be posted over the weeks ahead.
JAVIER AREAL VÉLEZ is a composer, improviser, and curator who performs mostly on electric guitar, with or without objects stuffed among its strings. He's part of Calato, a loud (free and scored) noise improv outfit, and bizarre electronic experimental pop duo Kyse. Past commitments include post-punk trio Coso and weird songs band El Helicoptero. As an improviser, AREAL VÉLEZ has collaborated with countless artists from different parts of the world such as Audrey Chen, Nicola Hein, Shayna Dunkelman, Axel Dörner, Brian Chase, Violeta García, Chris Pitsiokos, Jorge Espinal, Andrew Drury, Paal Nilssen-Love, and Jack Wright. Over the last decade, he has toured intensively across South and North America, Europe, and Japan.
His musical approach relies heavily on a primal technique that emphasizes timbre and rhythm and avoids traditional forms in favor of intensity and dynamic contrast. The physicality of his interactions with the guitar creates estranged and unstable sonic entities that evolve haphazardly, free of preexisting genres, blurring the edges of his instrument, playing from a standing position while moving around and using just a few objects or preparations (pieces of wood, metal, rocks) to attack and alter the guitar's sound. His sound goes through a pair of pedals to a large amplifier at max volume. This setup allows him to exploit the sonic spectrum to its limits, spontaneously recycling errors and unexpected sounds.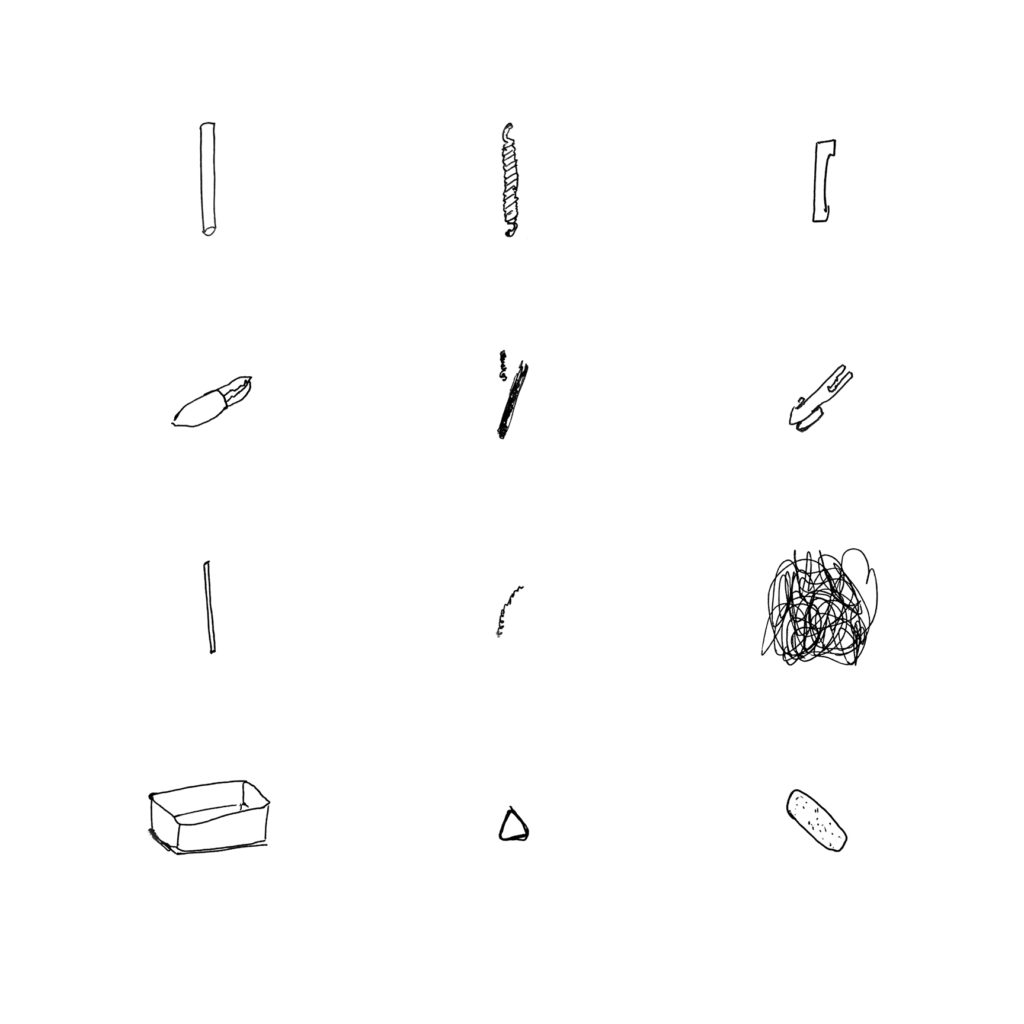 http://www.javierarealvelez.com.ar
https://javierarealvelez.bandcamp.com
http://soundcloud.com/javierarealvelez
http://instagram.com/javierarealvelez
http://facebook.com/javierarealvelez
http://nefariousindustries.com
http://www.facebook.com/nefariousIndustries
http://www.twitter.com/nefariousInd
https://nefariousindustries.bandcamp.com