[photo by Renate Winter]
The unstoppable POWER TRIP has once again expanded their upcoming tour schedule, today announcing their participation in Trivium's 2018 UK/European tour, as well as their confirmation for Welcome To Rockville Festival and more.
POWER TRIP continues to tour across the US with Cannibal Corpse and Gatecreeper, on the tail of their huge North American tour supporting Obituary and Exodus. Early 2018 sees the band heading to Europe to join the 2018 Persistence Tour along with Hatebreed, Madball, Terror, Broken Teeth, and Insanity Alert in January.
Now, POWER TRIP has just been announced to take part in Trivium's The Sin & The Sentence Tour this spring. Presented by Metal Hammer, the tour kicks off in Koln, Germany on March 11th and wraps up in London, UK on April 21st, with Venom Prison also included on the bill, and Code Orange joining for the UK leg of the tour. POWER TRIP is sure to be performing choice cuts from their widely praised, second album, Nightmare Logic, out now on Southern Lord. The band states, "We're honored to come to Europe for our fifth time, especially with such a massive band as Trivium. We're excited to watch and learn from Trivium and hang out with our friends in Venom Prison. The end of the tour has Code Orange joining the package; it'll be good to play with those lunatics again. That's it. That's all. Don't fuck up and miss this tour."
About the tour Trivium reveals, "One of the greatest things about headlining a tour is picking the bands to round out the bill. Code Orange, Power Trip, and Venom Prison are not only the leading edge of the next wave of great metal acts, they are also three of our personal favorites." Metal Hammer adds, "Heavy music is on absolute fire right now, and this bill proves it. Metal Hammer couldn't be more delighted to be supporting our brothers in Trivium alongside three truly excellent young bands in Code Orange, POWER TRIP, and Venom Prison on a tour that is going to tear 2018 to shreds. See you next Spring, motherfuckers!"
Tickets go on sale this Friday, November 10th at 10am local time.
POWER TRIP has also just been announced as part of the Monster Energy Welcome To Rockville, set to be held on April 27th through 29th at Metropolitan Park in Jacksonville, Florida. The massive event sees the band joining the likes of Ozzy Osbourne, Foo Fighters, Avenged Sevenfold, Queens Of The Stone Age, Billy Idol, and countless more. Tickets are now on sale.
Find POWER TRIP's Nightmare Logic at YouTube HERE, Spotify HERE, iTunes HERE, and at the Southern Lord US store HERE and European store HERE.
POWER TRIP Tour Dates:
11/06/2017 New Daisy Theater – Memphis, TN *
11/08/2017 Trees – Dallas, TX *
11/09/2017 White Oak – Houston, TX *
11/10/2017 The Mokawk – Austin, TX +
11/12/2017 Club Red – Phoenix, AZ *
11/13/2017 The Observatory – Santa Ana, CA *
11/14/2017 Slim's – San Francisco, CA *
11/15/2017 Slim's – San Francisco, CA *
11/17/2017 Neumos – Seattle, WA *
11/18/2017 Hawthorne Theater – Portland, OR *
11/19/2017 Knitting Factory – Boise, ID *
11/20/2017 The Complex – Salt Lake City, UT *
11/22/2017 Summit – Denver, CO *
11/24/2017 Thalia Hall – Chicago, IL *
11/25/2017 St. Andrews Hall – Detroit, MI *
11/26/2017 Agora Ballroom – Cleveland, OH *
11/27/2017 Chrome – Waterford, NY &
11/28/2017 Royale – Boston, MA *
11/29/2017 Stage 48 – New York, NY *
11/30/2017 TLA – Philadelphia, PA *
12/01/2017 Broadberry – Richmond, VA *
12/02/2017 The Tarheel – Jacksonville, NC *
12/03/2017 Pete's – Greensboro, NC *
12/05/2017 Diamond Pub Concert Hall – Louisville, KY *
12/06/2017 Exit/In – Nashville, TN *
12/07/2017 Masquerade – Atlanta, GA *
12/08/2017 The Orpheum – Tampa, FL *
12/09/2017 One Eyed Jack's – New Orleans, LA !
1/18/2018 Astra Kulturhaus – Berlin, DE ^
1/19/2018 Tivoli Ronda – Utrecht, NL ^
1/20/2018 Eventwerk – Dresden, DE ^
1/21/2018 Backstage – Munich, DE ^
1/22/2018 Komplex – Zurich, CH ^
1/23/2018 Schlachtof – Wiesbaden, DE ^
1/24/2018 Sono – Brno, CZ ^
1/25/2018 Stadthalle – Lichtenfels, DE ^
1/26/2018 De Mast – Torhout, BE ^
1/27/2018 Turbinenhalle – Oberhausen, DE ^
1/28/2018 02 Forum Kentish Town – London, UK ^
3/11/2018 Live Music Hall – Koln, DE #
3/12/2018 Turbinenhalle 2 – Oberhausen, DE #
3/14/2018 KB – Malmo, SE #
3/15/2018 Fryshuset Klubben – Stockholm, SE #
3/16/2018 Rockefeller – Oslo, NO #
3/17/2018 Arbis – Norrkoping, SE #
3/19/2018 Cable Factory – Helsinki, FI #
3/21/2018 Pustervik – Gothenburg, SE #
3/22/2018 Pumpehuset – Copenhagen, DK #
3/23/2018 Huxleys – Berlin, DE #
3/24/2018 Täubchenthal – Leipzig, DE #
3/25/2018 Progresja – Warsaw, PL #
3/27/2018 Roxy – Prague, CZ #
3/28/2018 Majestic – Bratislava, SK #
3/29/2018 Durer Kert – Budapest, HU #
3/30/2018 Simm City – Vienna, AU #
4/01/2018 Tvornica – Zagreb, HR #
4/02/2018 Kino Siska – Ljubljana, SI #
4/03/2018 Phenomenon – Novara, IT #
4/04/2018 Komplex – Zurich, CH #
4/06/2018 Sala Santana – Bilbao, ES #
4/07/2018 Teatro Barcelo – Madrid, ES #
4/08/2018 Sala Razzmatazz – Barcelona, ES #
4/10/2018 L'Usine – Geneva, CH #
4/11/2018 Tonhalle – Munich, DE #
4/12/2018 LKA-Longhorn – Stuttgart, DE #
4/13/2018 Bataclan – Paris, FR #
4/15/2018 Trix – Antwerp, BE #
4/16/2018 O2 Academy – Bristol, UK @
4/17/2018 O2 Academy – Birmingham, UK @
4/19/2018 O2 Academy – Glasgow, UK @
4/20/2018 Academy – London, UK @
4/21/2018 Academy Brixton – London, UK @
4/27/2018 Welcome to Rockville Festival – Jacksonville, FL [info]
5/27/2018 Modified Ghost Festival III – Vancouver, BC [info]
+ w/ Cannibal Corpse, Blanck Mass
* w/ Cannibal Corpse, Gatecreeper
& w/ Gatecreeper
! w/ Suicideyear
^ w/ Hatebreed, Madball, Terror, Broken Teeth, Insanity Alert
# w/ Trivium, Venom Prison
@ w/ Trivium, Venom Prison, Code Orange
"…the best they've sounded, the tightest representation of their no-holds-barred thrash attack that pummels you into dirt for 32 frenzied minutes straight, without so much as a 10-second breather…" – Billboard
"one of the best live acts of the modern day" – Loudwire
"You don't need to be a metalhead to have a blast with Nightmare Logic… POWER TRIP's fist-pumping choruses, ricocheting grooves, and ample charm are so animated that they leave us with something addictive and, well, fun. – Pitchfork / Best New Music
"possesses a certain monolithic quality Lemmy would admire: a massive rawness and a sludgy, heavy hopelessness that thrashes with punk immediacy and metal intricacy…it's a track preparing for war" – NPR
"one of the most highly anticipated records in aggressive music in recent memory" – The New Yorker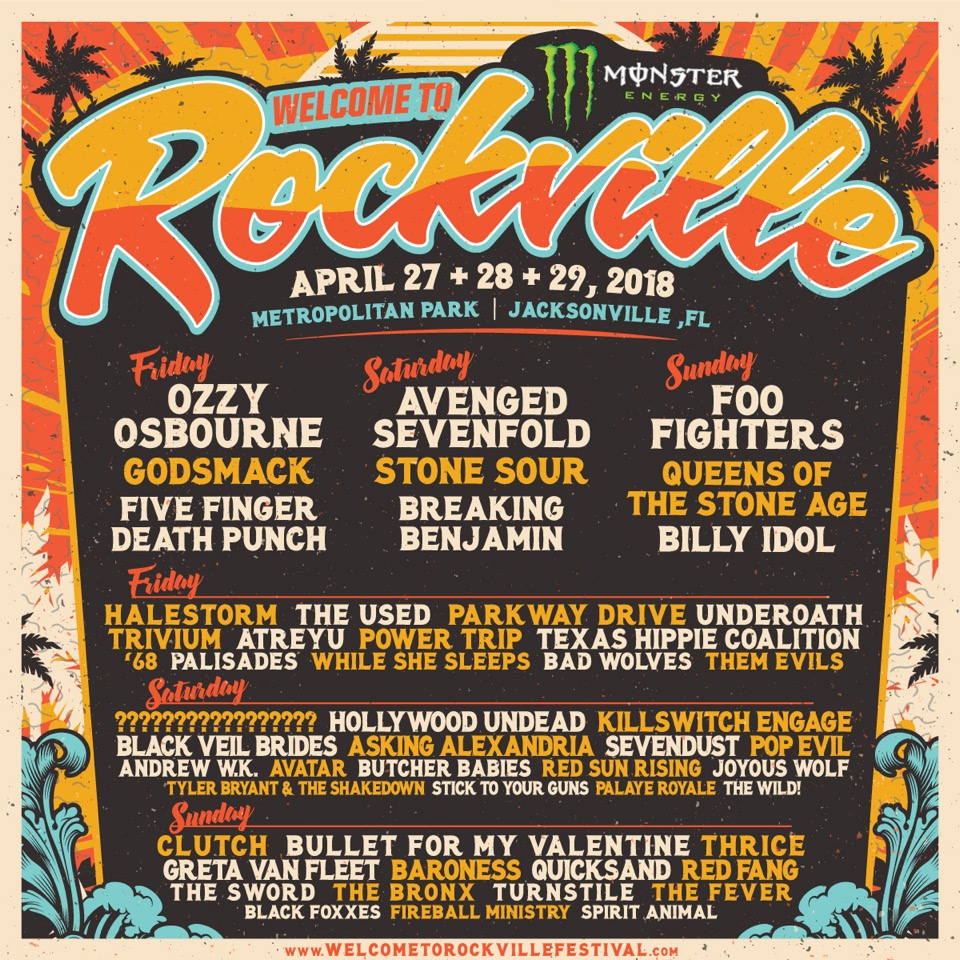 http://powertripsl.bandcamp.com
https://twitter.com/PowerTripTX
http://www.facebook.com/powertripTX
http://www.southernlord.com
http://southernlord.bandcamp.com