French noise rock trio, PORD — having recently announced the impending release of their sophomore LP, Wild, via Solar Flare Records — has united with American Aftermath for the unloading of the first sampling of the album. Wild, dubbed by the zine as "intense, noise laden rock and roll that would make Amphetamine Reptile blush" in the write-up of the decimating album opener, "Staring Into Space," gets the album moving with zero dicking-around. States American Aftermath's daring wordsmith in his investigation of the song itself, "The track revolves around a dirty, rumbling bass lines and sparse, dissonant guitars that eventually lead into hard rock stampeded hellbent on causing blunt-force trauma. We dig it and so should you."
Get your first experience of PORD's new Wild creation with "Staring Into Space" over HERE.
Solar Flare Records will dispatch Wild on September 8th on multiple formats, most of which are now available for preorder; the CD HERE and le LP (on black, or swamp green/bone splatter vinyl) HERE.
Wild Track Listing:
1. Staring Into Space
2. I'm Swimming Home
3. My Bloody Galantine
4. Laguiole Bull's Balls
5. What Are Tuesdays For?
6. Pools'n'Chicks
7. On The Couch
A trio formed in 2002 in the darkest depths of rural Lozère, France, PORD's brand of output evolved very quickly toward something much rougher and wilder than imagined; a blend of complexly structured compositions with the throbbing and hypnotic undertow that the trio is so fond of, along with a sometimes heavy and powerful, sometimes twisted rhythmic section, backed by incredibly tortured vocals emerged. In March of 2014, PORD raided Rec Studio in Geneva to record their sophomore LP with Serge Morattel (Knut, Tantrum, Ventura, Basement…). Dubbed Wild, the strewn but cohesive nature of the band's output on Wild is as contagious as it is caustic, the album's output showing a renewed musical evolution, with PORD's typical raging sound coupled with a hint of straight rock and roll on a number of songs. With a faster pace and precise execution, their taut and aggressive delivery remains intact throughout the nearly forty-minute venture. The vocals also evolve toward a more rasping, primitive and offbeat rendering of cruder and increasingly straightforward lyrics.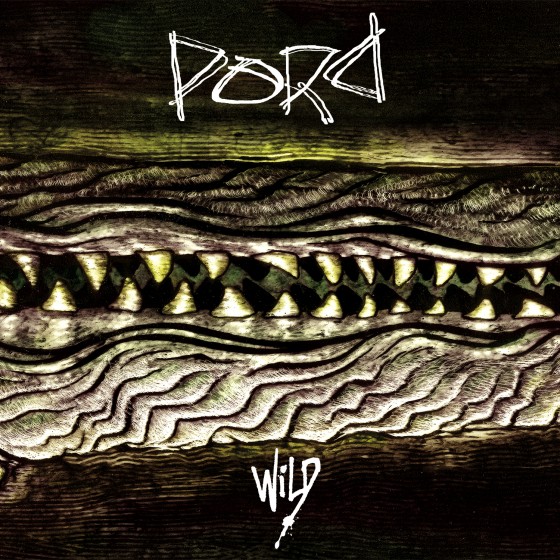 http://www.pord.fr
https://www.facebook.com/pordnoise
http://pord.bandcamp.com
http://solarflarerds.blogspot.com
http://facebook.com/solarflarerecords
http://solarflarerds.bigcartel.com