With the release of their long-time-coming second LP, Wild, out now via Solar Flare Records, and as their European tour in support of the album underway, French noise rock détachement PORD now let loose the entire album with an exclusive featured stream at US music webzine, Scene Point Blank. From the sprawling backwoods and farmlands of rural Lozère, PORD displays a caustic but cohesive style of noise rock output on Wild, the album showing a renewed musical evolution since earlier recordings, and the band's raging delivery here hinting at straight rock and roll on a number of songs. With a faster pace and precise execution, their taut and aggressive delivery remains intact throughout the nearly forty-minute venture, which was recorded at Rec Studio in Geneva with Serge Morattel (Knut, Tantrum, Ventura).
American doom/rock outlet The Obelisk praised Wild, issuing, "Not short on atmosphere but sacrificing nothing in terms of efficiency in their pummel, PORD unveil a vicious strain of noise that's anchored by deep low end and positioned sonically for righteous defiance." American Aftermath hooked the album up as, "40 minutes of intense, noise laden rock and roll that would make Amphetamine Reptile blush… dirty, rumbling bass lines and sparse, dissonant guitars that eventually lead into a hard rock stampede hellbent on causing blunt-force trauma." And Last Rites webzine comes in heavy: "This French trio has been making blistering, grinding noise rock for a dozen years… Their longevity leads to a tightness only achievable through hundreds and hundreds of hours of playing; the jumps are sharp as knives, cutting time signatures and musical motifs like the deftest of surgeons… Wild is a dirty album in all the ways that make noise rock such a visceral and inviting listen."
For all of September, Scene Point Blank is featuring an exclusive stream of Wild on their front page HERE and RIGHT HERE.
With the first gig having taken place at Freakshow Festival this weekend past, the bulk of PORD's Wild European Tour kicks off late next week, running from September 12th straight through October 11th, with two final shows confirmed at the end of October/beginning of November.
Wild is available on CD HERE and on black or swamp green/bone splatter vinyl HERE.
PORD Wild European Tour:
9/12/2014 Black Sheep – Montpellier, FR
9/13/2014 Le Studio – Onet Le Chateau, FR
9/14/2014 La Machine à  Coudre – Marseille, FR
9/20/2014 Freakout – Bologna, IT
9/21/2014 Parco Belgiardino – Lodi, IT
9/23/2014 Deep Inside – Dijon, FR
9/24/2014 CCL – Lille, FR
9/25/2014 London Calling – Bruxelles, BE
9/26/2014 La Case A Choc – Neuchatel, CH
9/27/2014 La Caffette – Bern, CH
9/28/2014 Le Cafe Francais – Vesoul, FR
9/29/2014 Point FMR – Paris, FR w/ Hammerhead
9/30/2014 Mac Daid's – Le Havre, FR w/ Hammerhead
10/01/2014 Socquette – Nevers, FR
10/02/2014 Pinky Bar – Nommay, FR
10/03/2014 MDQ Turenne – Reims, FR
10/04/2014 Le Jardin Moderne – Rennes, FR
10/06/2014 Le 108 – Orleans, FR
10/07/2014 Le Zinc – Poitiers, FR
10/08/2014 Pavillons Sauvage – Toulouse, FR
10/09/2014 Akoustic Café – Nimes, FR
10/11/2014 Les Capucins – Lyon, FR
10/31/2014 La Coope – Clermont-Ferrand, FR w/ Greys
11/01/2014 MCL – Gerardmer, FR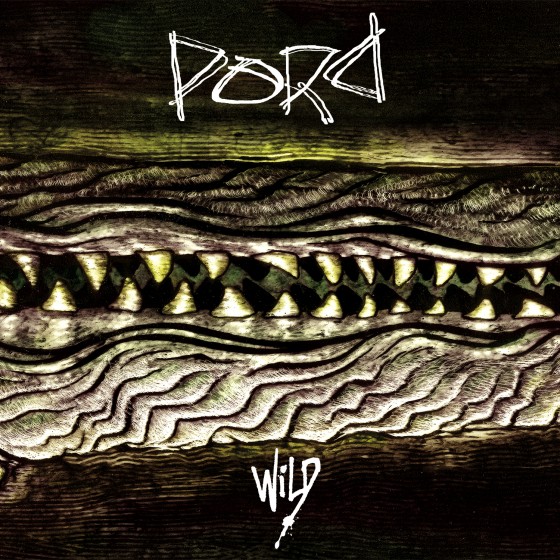 http://www.pord.fr
https://www.facebook.com/pordnoise
http://pord.bandcamp.com
http://solarflarerds.blogspot.com
http://facebook.com/solarflarerecords
http://solarflarerds.bigcartel.com