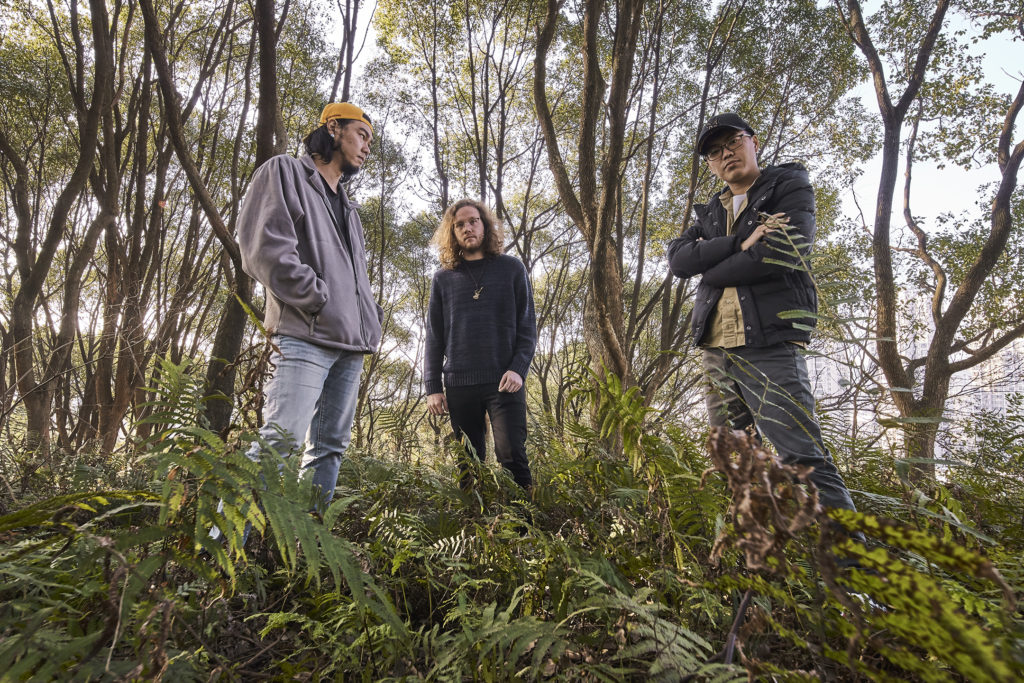 photos by Roman Meisenberg
Nefarious Industries presents Suitcase Of Voices, the debut album from Wenzhou, China-based POLYPHOZIA. Confirmed for release this November, the track listing, cover art, preorders, and first single, "Sandwich," have been issued.
POLYPHOZIA is a grunge/post-rock trio uniting guitarist/vocalist Christopher Henry (also of Fuck Your Birthday, Humans Etcetera), bassist Zim Chen, and drummer Logan Long. The still fairly new band is already known throughout China, having performed live throughout the past few years, including several major festivals and more. Locally, the band is known as Pà fánzá (pinyin), which translates to, "afraid of complication." However, there has been no attempts to keep it simple. POLYPHOZIA's sprawling song structures are filled with lavish high points, roomy lows, unhurried build-ups, sudden halts, garage-rock clamor, and moments of ethereal wonder. As a band of American and Chinese nationals, having conflicting cultures and languages plays a prominent role in songwriting and stylistic sensibility.
POLYPHOZIA's long-awaited debut full-length, Suitcase Of Voices showcases the band's fusion of grunge, shoegaze, and progressive rock. The band seamlessly weaves the record's ten tracks together in a narrative dealing with the aftermath of a relationship-ending argument. Suitcase Of Voices was recorded by the band members at several studios, their homes, and more throughout Wenzhou during the Spring and Summer of 2019, giving the album a very rich, organic sound. The record was mixed by David Klug at David Klug Studio and mastered by Bill Henderson at Azimuth Mastering.
Christopher Henry offers of the "Sandwich" single, "I wrote the main riff and verse melody when I first arrived in Wenzhou back in 2016. And I knew I had cooked up something special. Then, at the end of that year, when we first got together, we had planned to just learn a few covers first… our first show was about a week away, but as soon as I showed Zim the idea that became 'Sandwich,' we decided to just start writing originals and come whatever may."
Stream POLYPHOZIA's "Sandwich" RIGHT HERE.
Nefarious Industries will release Suitcase Of Voices on all digital platforms on November 13th. Find preorders HERE.
Watch for additional tracks, several official videos, and more to be issued leading up to and surrounding the album's release.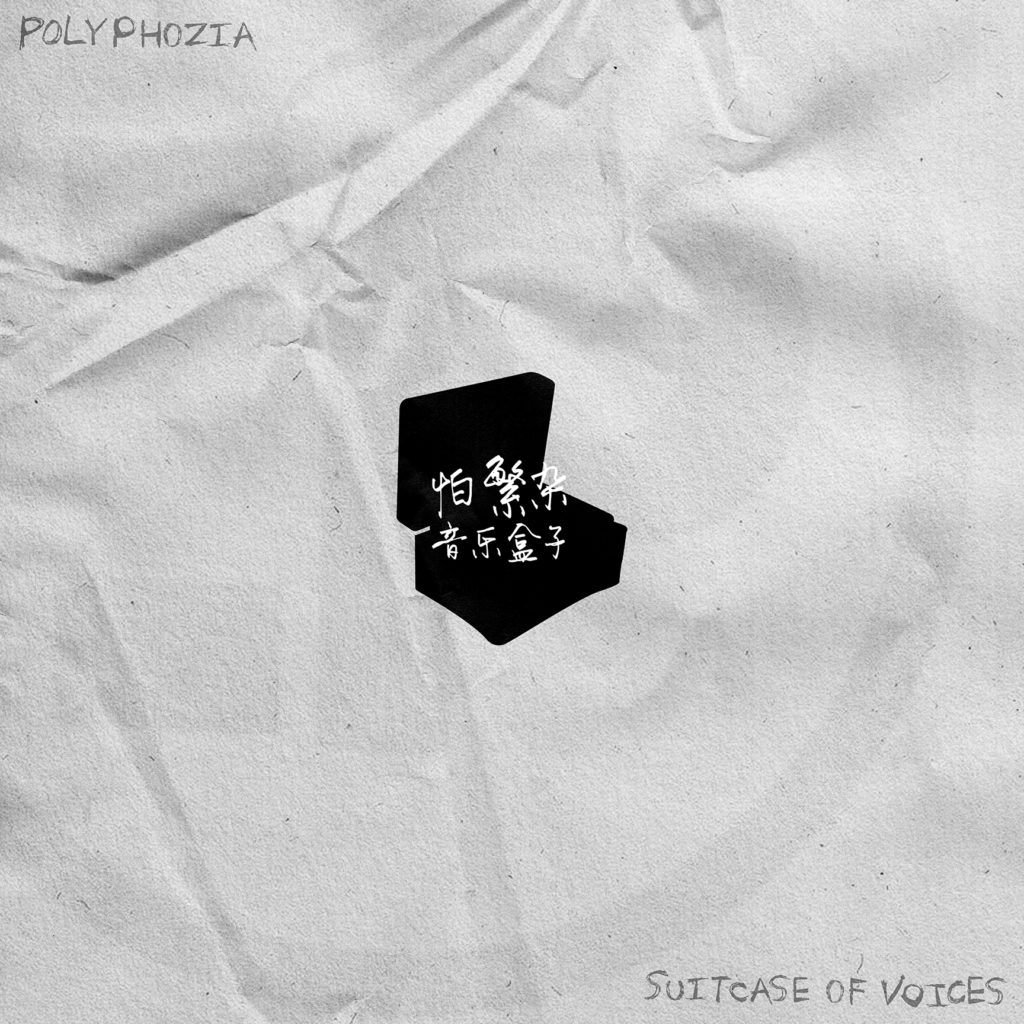 Suitcase Of Voices Track Listing:
1. Tornado Alley
2. Question
3. Wordless Drive
4. Sandwich
5. Balloon
6. Distracted
7. Foolish
8. Make Sure
9. Wordless Walk
10. The Bus
POLYPHOZIA:
Christopher Henry – vocals, guitars
Zim Chen – bass
Logan Long – drums
https://www.instagram.com/polyphoziamusic
https://www.facebook.com/polyphozia
http://polyphozia.bandcamp.com
http://nefariousindustries.com
http://www.facebook.com/NefariousIndustries
http://www.twitter.com/NefariousInd
https://www.instagram.com/nefarious_industries