In commemoration of its recent resurfacing courtesy of Detroit-based Corpse Flower Records, Decibel Magazine is currently streaming I Was Your City, the iconic second and final full-length from now-defunct gloom-trodden hardcore perpetrators, PLAYING ENEMY.
Initially issued on Hawthorne Street Records nearly a decade ago, the Corpse Flower edition of I Was Your City was mastered for vinyl by James Plotkin (OLD, Scorn, Khanate, Khlyst etc.) with design/layout by vocalist/guitarist Demian Johnston and is limited to three-hundred hand-numbered copies: two-hundred-fifty on white vinyl and fifty on purple sunburst.
In looking back, Decibel expounds, "I Was Your City was not only a cantankerously grating work, but it … not-so-loosely chronicled the waning days of Johnston's then-crumbling romantic relationship. Personally, I've always held …City up as the ultimate break-up record; it's full of bare honesty and bald emotion. Various death metallers can fuck their exes with knives or what have you, but it always seemed much more real to listen to Johnston wrangling bizarre chords and twisted melodies while singing about empty houses, his calls going unanswered, sleepless transatlantic flights and his day-to-day suffering in solitude."
PLAYING ENEMY was forged following the dissolution of Seattle hardcore merchants, Kiss It Goodbye, in 1998. Featuring Johnston (Undertow, nineironspitfire), drummer Andrew Gormley (Rorschach, Die 116), and bassist Thom Rusnak (Rorschach, Ambush), PLAYING ENEMY released their debut, Caesarean, on Escape Artist Records in 2001. Soon after, Rusnak fled the band and was replaced by Shane Mehling, solidifying the trio. What followed were a slew of shows, including the opening slot on Converge's Jane Doe tour and Botch's farewell, before the release of the Ephemera EP. The band toured for the next few years, sharing the stage with the likes of Mastodon, The Dillinger Escape Plan, Isis and Coalesce while composing material for what would end up being their second and final full-length, I Was Your City, released by Hawthorne Records in 2005. Accessory, a 70-minute companion piece, soon followed. Following another tour run, the band began to demo for a new full-length, but in 2006 decided to part ways. Their last EP, My Life As The Villain, was released posthumously by Hex Records in 2008. Johnston and Mehling continue to play together in Great Falls, and Gormley has formed the band Spacebag.
I Was Your City is available via Corpse Flower Records. Order your copy at THIS LOCATION.
"…a disjointed metallic concoction whose 11-tracks take your ears on a wild ride through broken relationships via ambient noise rock and angst ridden dissonance." – In Music We Trust
"This album is one soaked in despair. Where Botch was cynical, this album is a downward spiral of shattered illusions and crushed dreams. Riffs are discordant and chaotic, up-changing and down changing, switching in and out of acoustic sections without a seconds notice. The drumbeats are stretched across the entire set of skins, dynamic yet filled with form and the bass is a very cynical, throbbing contrast to the high and low tuned wailing of the guitars. The handling of all these disharmonious elements of the band's sound is handled with precision and care. Guitars, drums and bass are layered upon each other, each element retreating and entering at precise time intervals." — Sputnik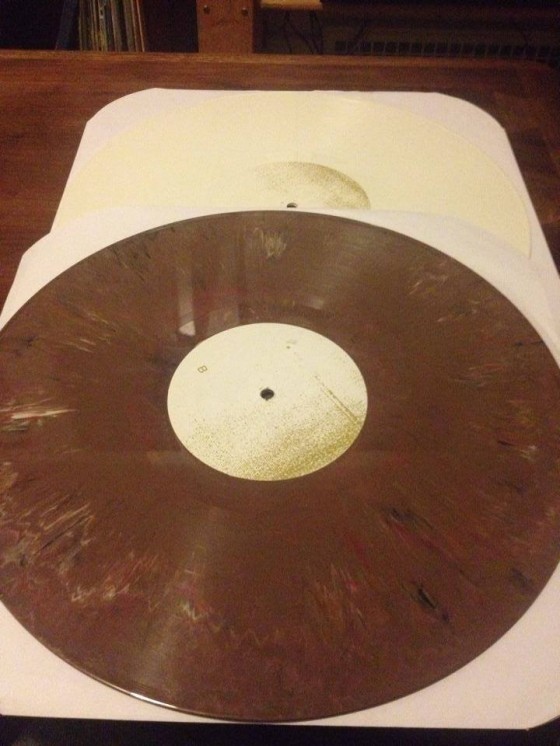 http://www.Corpseflowerrecords.com
http://www.facebook.com/Corpseflowerrecords
http://www.corpseflowerrecords.storenvy.com