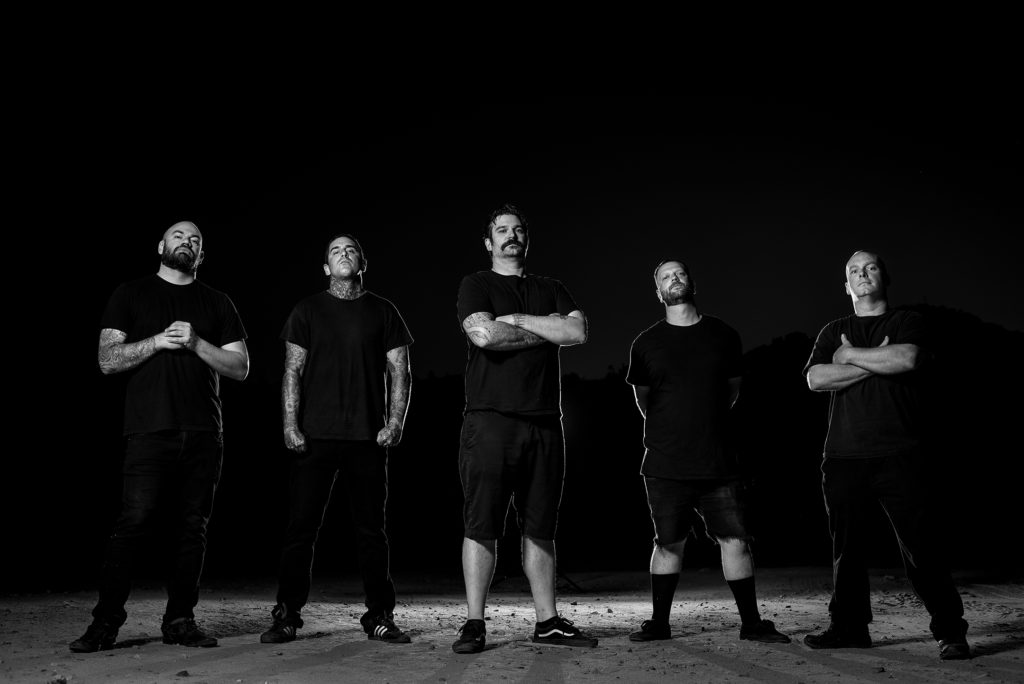 [photo by voltrondanger]
No Echo is now streaming "Maniacal," a new track from San Diego, California-based metallic hardcore quintet PISSED REGARDLESS and their impending Imperial Cult LP, out next week through Creator-Destructor Records.
With the new single, PISSED REGARDLESS offers, "'Maniacal' was the second piece we wrote with the record. We wanted something heavy and groovy but still aggressive and to the point. The song is collectively our favorite on the record as we think it encompasses a lot of what we wanted to try with the new material."
The No Echo write-up of the track offers, "With a rhythm section that nails thing down with air-tight precision, and a double-guitar onslaught that goes from modern death metal-like brutality to the moshier side of '90s metalcore, PISSED REGARDLESS' instrumental prowess won't be questioned anytime soon."
Check out No Echo to hear the PISSED REGARDLESS track "Maniacal" RIGHT HERE.
Imperial Cult will see release on October 18th via Creator-Destructor, with two different colored vinyl variants; the 1st pressing limited to 250 copies. Preorders are live at the label webshop HERE and Bandcamp where "Three Decades" and "Halls Of Hate" are also streaming HERE.
Having released a demo and two vicious 7″ EPs since their formation in 2013, Imperial Cult marks the first full-length offering from PISSED REGARDLESS. Featuring ten tracks of unrelenting thrash-fueled hardcore, the band has expanded upon their darker influences to create an album that feels thematically cohesive and unapologetically heavy. Recorded between March and July of 2019 at Sunsick Studio by Alex Jacobelli, mastered by Brad Boatright at Audiosiege (Obituary, Integrity, Nails), and completed with cover art by Curse Of Face, Imperial Cult is a record primed for fans of Ringworm, Integrity, No Warning, Darkest Hour, and labelmates Light This City.
https://www.instagram.com/pissedregardless
https://www.facebook.com/pissedregardlesshc
http://www.creator-destructor.com
http://www.facebook.com/creatordestructorrecords
http://www.twitter.com/CD_Records
http://www.creator-destructor.bandcamp.com