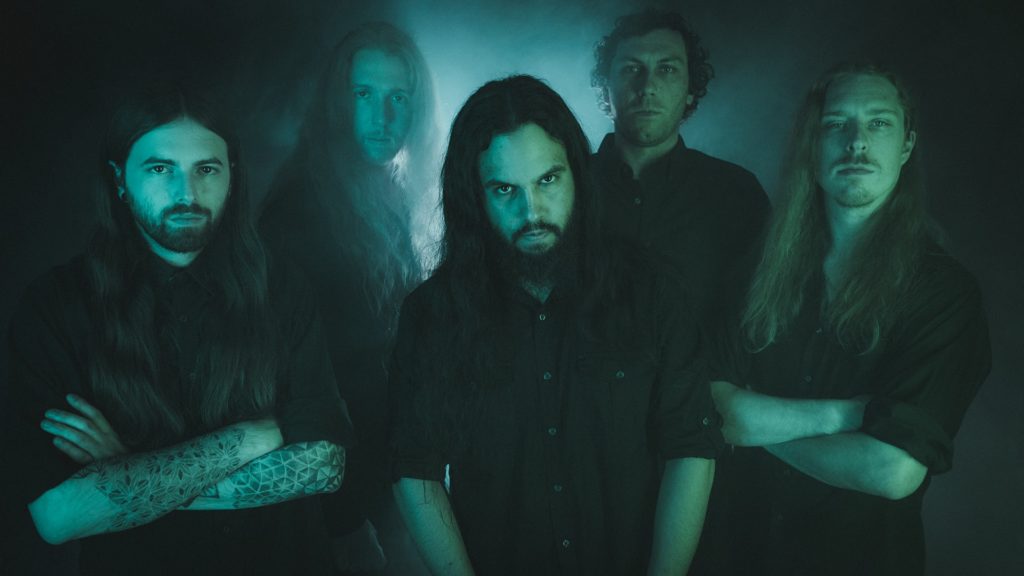 [photo by Weapon Rex Visual Media]
Redwood City, California-based symphonic/melodic death metal quintet CREPUSCLE this week releases their second LP, Heavenly Skies, through Creator-Destructor Records. On the eve of its official release date, Metal Bite is hosting an early stream of the entire epic record.
The eleven dynamic songs which create CREPUSCLE's Heavenly Skies were heavily captured by the band, with all guitars, bass, and vocals recorded at founding member Eligio Tapia's home studio during sessions over an entire year. The tracks were reamped by Nick Loiacono at Fang Studios in San Mateo, who also recorded the drums and acoustic guitars, and handled mixing and mastering. Fitted with vibrant cover art by German artist Aerroscape, the Heavenly Skies LP is now completed for its release.
Offers the band of the album's release, "The time we have all been waiting for is finally upon us. It is a pleasure to finally be able to present to you what we have been meticulously refining for many years. We thank all our fans that have been with us since our first album for their patience and welcome new fans to the realm of CREPUSCLE. We hope you enjoy the journey we have prepared for you!"
Metal Bite writes of the album, "Symphonic melodic death metal is but among the last set of things I would have expected to hear coming from The Golden State, California; then again it would be fitting given the golden quality of music offered here.
Stream CREPUSCLE's mighty Heavenly Skies early only at Metal Bite RIGHT HERE.
Creator-Destructor will release Heavenly Skies on CD, LP, and all digital platforms this Friday, October 11th, the first pressing of the vinyl in a run of 250 copies – 100 on galaxy green and 150 on blue with splatter. Find preorders/bundles at the label webshop HERE and Bandcamp HERE.
Following a run of tour dates through the Southwestern states with labelmates Light This City in recent weeks, more widespread CREPUSCLE tour dates are to be expected throughout the rest of the year. Watch for additional audio updates to be posted over the coming weeks.
CREPUSCLE – a reference to the time of day immediately following sunset – released their initial demo in 2013, followed by their independently-released debut full-length, Draconian Winter, the following year to critical acclaim, including a sponsorship from ESP Guitars. The band's epic and intense songs blend elements of melodic death metal and symphonic, orchestral finesse, delivering excellent songwriting and instantly infectious movements in the vein of Wintersun, Hypocrisy, Kalmah, and Insomnium. After a five-year wait, the band is now ready to unveil their long-awaited second album, Heavenly Skies.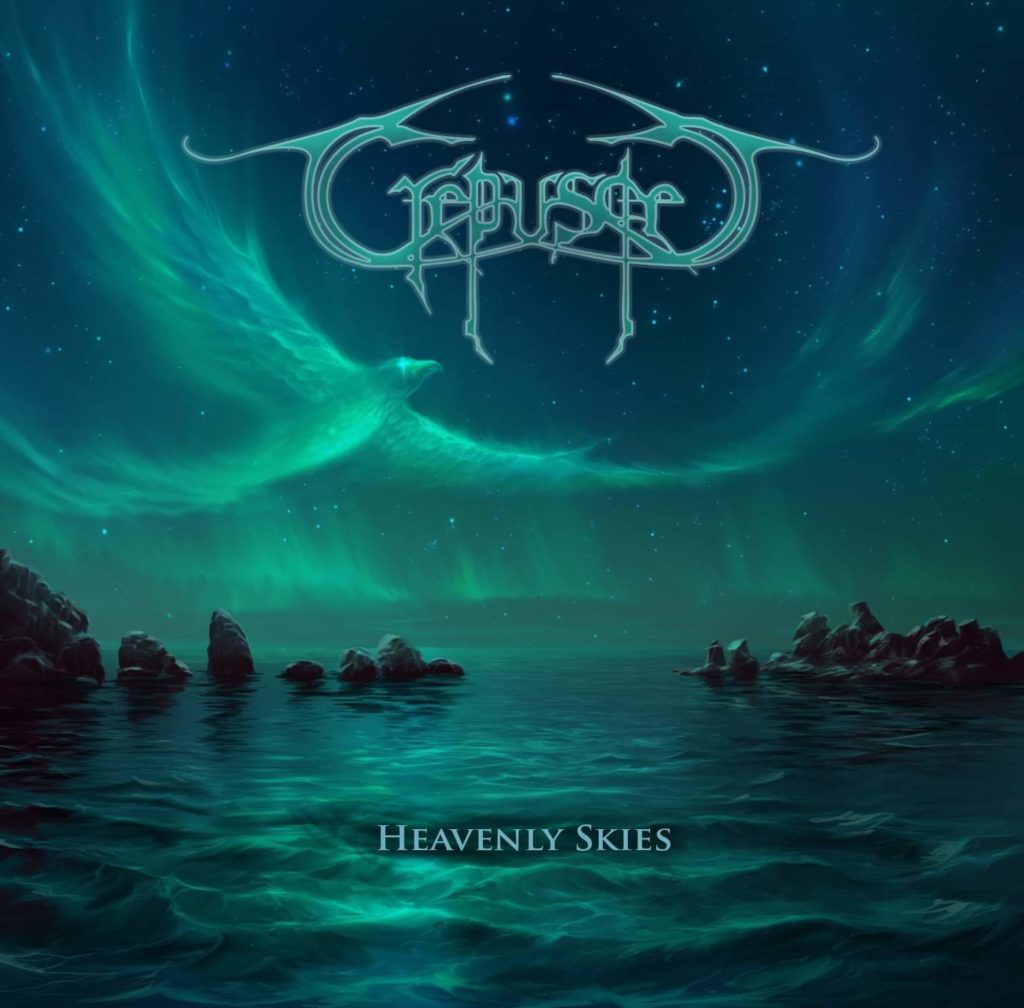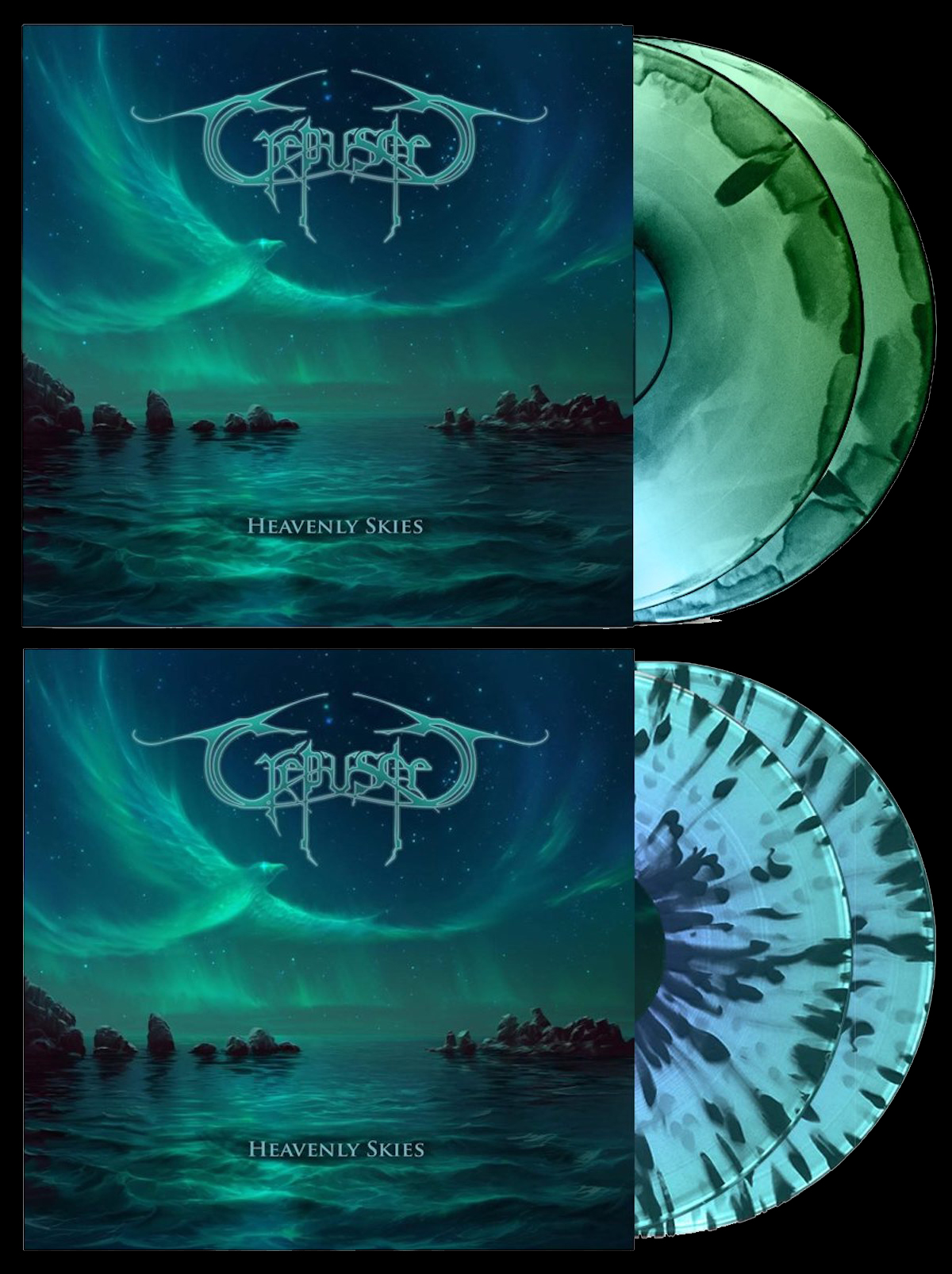 https://www.facebook.com/Crepuscleofficial
https://crepuscle.bandcamp.com
https://twitter.com/crepuscleband
http://www.creator-destructor.com
http://www.facebook.com/creatordestructorrecords
http://www.twitter.com/CD_Records
http://www.creator-destructor.bandcamp.com