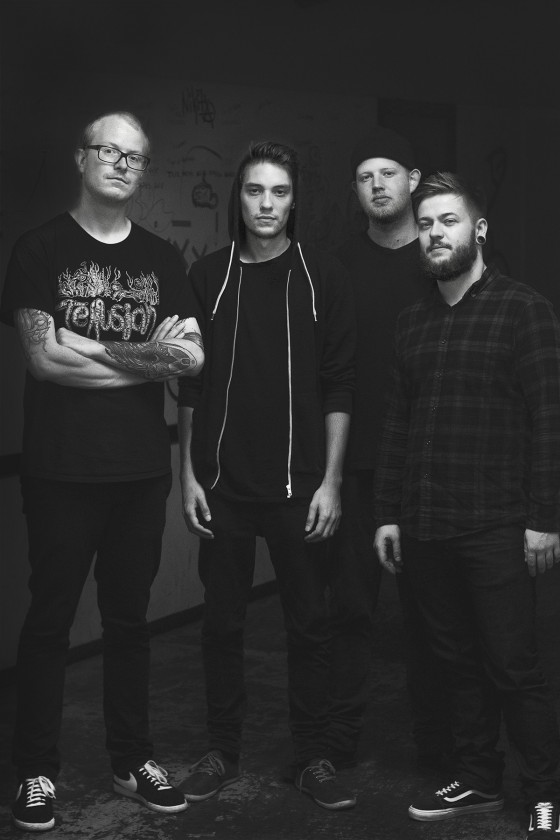 American Aftermath has just dispatched an exclusive stream of "Those Who Labor," the next to last of fourteen relentless tracks encapsulated on the self-titled debut LP from Danish extreme grind executioners, PISS VORTEX.
Formed 2011 in Copenhagen, PISS VORTEX is as unrelenting and intense as the band is uniquely different from the rest of their native scene. The band's sound can be described as an abrasive amalgamation of the blastbeat driven fury of old-school grindcore, the filthy twang of noise rock and the mind-bending intricacy of the chaotic late '90s/early '00s metalcore/hardcore scene. Produced by Jakob Reichert Nielsen (Lack, Rising, Anti Ritual) and mastered by Brad Boatright (Integrity, High On Fire, Nails), the self-titled debut album from PISS VORTEX is a hectic tour de force in relentless creativity, with blinding aggression and off-the-wall musicianship fans of Antigama, Burnt By The Sun, Deadguy, Napalm Death and Rotten Sound will be instantly infected by, leaving the listener wasted by its fourteen tracks in twenty-three minutes of playing time.
The brief but viciously intense "Those Who Labor" is now streaming at American Aftermath, issuing,"this is one of the greatest under-one-minute tracks I've heard in a good while." Listen now at THIS LOCATION.
The LP's "Of Bodily Waste and Desire" is flowing at No Clean Singing RIGHT HERE.
Indisciplinarian will release Piss Vortex on November 3rd 2014. The album will be released as a 12″ LP in two editions, 350 black and 150 piss yellow, and will also be available digitally worldwide on all relevant online platforms. A supply of the black vinyl is available for preorder in the US via Earsplit Distro HERE, and both editions via Indisciplinarian's webshop, the black HERE and piss yellow HERE.
PISS VORTEX will play a release show in their hometown of Copenhagen on November 8th at a yet undisclosed location, and more dates are being planned. Stand by.
http://www.facebook.com/pissvortex
http://www.pissvortex.bandcamp.com
http://www.indisciplinarian.com
http://indisciplinarian.bandcamp.com
https://www.facebook.com/indisciplinarian