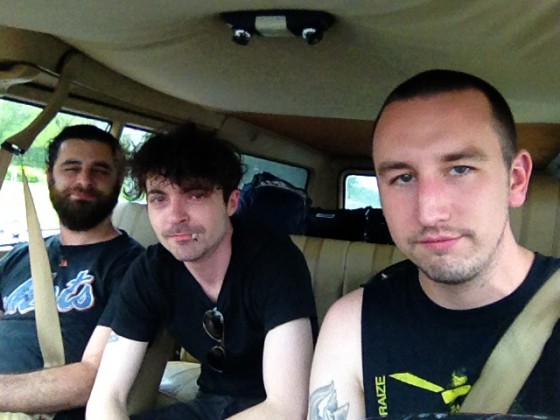 Following two 7″ releases released through A389, Somerville, New Jersey-based trio, PHARAOH, has completed the tracking on their debut LP for the label.
PHARAOH's hardcore-influenced sludge reverberation can be traced to legendary acts like Bloodlet, Neurosis, Grief and Starkweather, the band demonstrating their craft through a bruising, slow-motion dirge of through monolithic amplification. Through regional touring and multiple recordings, including their 2010-released I Murderer 7″ and 2012-released This House Is Doomed 7″, the past few years have earned the band a respectable cult status in line with the likes of A389 labelmates Ilsa and Seven Sisters Of Sleep.
Now for 2014, PHARAOH's debut LP, Negative Everything, is being finalized for release. With nearly fifty minutes of new material, Negative Everything takes the band's intoxicating low-end tunes to new levels of musicianship with more swirling lead guitar mayhem and thunderous rhythms. The album was tracked and produced by the band and mastered by Will Putney at Machine Shop. Upon receiving the final masters, A389 will confirm a late Summer release date for the LP.
In the meantime, the full track listing, cover art by Andy Paerels, live footage of PHARAOH performing at A389's tenth anniversary label Bash in January and more below.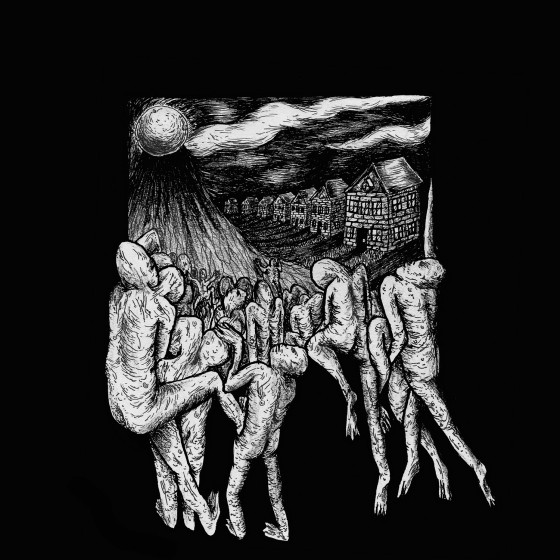 Negative Everything Track Listing:
1. Recease
2. The Slasher
3. Degenerator
4. Spared
5. Dusted
6. Bartholomew
7. Crying Mother
8. Drag
PHARAOH will raid Philly for a show tonight, Friday, May 16th, followed by shows in Baltimore and Washington DC the next two nights before joining Seven Sisters Of Sleep, Ilsa and others in Montclair, New Jersey this Monday, May 19th. Additional tour actions will be scheduled as the release of Negative Everything closes in.
PHARAOH Live:
5/16/2014 The Spruce Caboose – Philadelphia, PA w/ Hivelords, Sanghaasha, Ulthaa
5/17/2014 Sidebar – Baltimore, MD w/ Corrupt Leaders, Dope Copper, La Armada, Sanghaasha, Enemy Insects
5/18/2014 The Pinch – Washington, DC w/ Sanghaasha, Drugs of Faith
5/19/2014 The Batcave – Montclair, NJ w/ Seven Sisters Of Sleep, Ilsa, Dutchguts, Thera Roya
https://www.facebook.com/pharaohNJ
http://www.a389records.com
http://a389recordings.bandcamp.com
http://a389.tumblr.com
http://www.facebook.com/a389recordings
http://www.twitter.com/a389recordings