American power metal warriors PHARAOH have confirmed the forthcoming release of a new EP this Summer, set to be released on June 7 via Cruz Del Sur — the Rome-based label having already released PHARAOH's full-length releases After the Fire (2003, The Longest Night (2006), Be Gone (2008) as well as last year's Tribute To Coroner 7″ split with Canvas Solaris.
Entitled Ten Years, the upcoming release contains two unreleased songs from the Be Gone recording sessions, two tracks previously released only as a bonus 7", and two covers; New Model Army's "White Light" and Slayer's "Tormentor."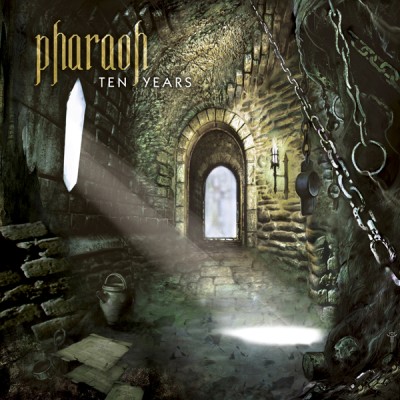 Ten Years Track Listing:
1. Ten Years
2. When We Fly
3. White Light
4. Reflection and the Inevitable Future
5. Nothing I Can Say
6. Tormentor
In addition to the release of the EP in June, PHARAOH are also currently immersed in the recording process of their fourth full-length album, set for release later this year. More details on the pending album will be released in the coming weeks.
PHARAOH was formed in 1997, quickly gaining an amazing success in virtue of their genuine love for classic heavy metal but also for the outstanding technical ability of their members. Featuring the vocal skills of former vocalist Tim Aymar (Control Denied), drummer Chris Black (Dawnbringer, Superchrist, High Spirits, ex-Nachtmystium), bassist Chris Kerns, and guitarist Matt Johnsen (Fool's Game, Dawnbringer), PHARAOH continue to confirm their status of a well-oiled American heavy metal force!