"At seven songs, Versus runs the gamut from calm and serene to thunderous and powerful, hitting every point in between." – Decibel
Long-running Swedish post-rock collective PG.LOST will unveil the breathtaking sounds of their fifth full-length, Versus, this Friday via Pelagic Records. A true post-rock masterwork, Versus is brimming with melancholic depth, emotional heaviness, and catchy musical ideas delivered as one in an incredible mass of sound. It's sometimes easy to forget that there are only four people creating these vast orchestral landscapes.
In advance of its release today Decibel Magazine is streaming the offering in its entirety noting, "The Swedish instrumentalists have an ear for creating soundscapes that serve as epic listening experiences, and with Versus, PG.LOST makes it clear that their new album is no exception. At seven songs, Versus runs the runs the gamut from calm and serene to thunderous and powerful, hitting every point in between."
Comments the band, "With a few albums, in hindsight we can proudly say that we've achieved something special with Versus and maybe for the first time in ten years we've created an album that sonically sounds the way we wanted it to. It's not the typical post-rock trip but instead it's a full-bodied intense journey with our recipe of growling bass, heavy drums and wide guitars – but this time surrounded with an electric atmosphere."
Hear the swelling sounds of PG.LOST's Versus at THIS LOCATION.
In related news, PG.LOST will support Alcest on Mono on select dates of their their European co-headlining tour. See all confirmed PG.LOST shows below.
PG.LOST w/ Alcest, Mono:
11/18/2016 VK – Brussels, BE
11/19/2016 013 – Tilburg, NL
11/20/2016 P60 – Amstelveen, NL
11/21/2016 Uebel & Gefahrlich – Hamburg, DE
11/22/2016 Lille Vega – Copenhagen, DK
11/23/2016 Pustervik – Gothenburg, SE
11/24/2016 Parkteatret – Oslo, NO
11/25/2016 Debaser Strand – Stockholm, SE
11/26/2016 KB – Malmo, SE
11/27/2016 Binuu – Berlin, DE
11/28/2016 B90 – Gdansk , PL
11/29/2016 Firlej – Wroclaw, PL
11/30/2016 Szene – Vienna, AT
12/01/2016 Durer Kert – Budapest, HU
12/02/2016 Tabacka – Kosice, SK
12/03/2016 Rockstadt – Brasov, RO
Versus will be available on September 16th, 2016 via Pelagic Records on CD and 2xLP in a gatefold sleeve, printed on uncoated paper with limited edition colored vinyl available. Preorders are available now. For CD, visit THIS LOCATION, for 2xLP go HERE, and 2xLP + T-shirt bundle HERE. Fans of Mono, Explosions In The Sky, Mogwai, Cult Of Luna, EF, Caspian, and Russian Circles pay heed.
Said Echoes And Dust of the offering, "Versus is a real gem of an album. There are so many facets to behold, to analyze, and to appreciate. Sometimes it is a sluggish and lumbering beast of a track with slow riffs and heavy tones. Other times, it's got a driving beat behind it, flirting with post-metal territory. My favorite times are the cinematic passages of electronica-lead calmness, like it was a bonus track from the 'It Follows' soundtrack." In a 9.5/10 review Progressive Music Planet gushes, "Where have you been all my life, PG.LOST?… Too often I think I've heard everything but then an album like Versus comes along and shakes me. This is how to make powerful instrumental music. Versus is without a doubt one of the better albums of 2016." Adds South China Morning Post, "Much like sonic peers Mogwai and Explosions In The Sky, PG.LOST create haunting soundscapes through the rise and fall of dense percussion and intricate guitar play, and while they have some­times lost their way, here they have achieved a harmonious balance."
The sound of PG.LOST is throbbing with great melancholy, but there's also a certain element of dirty rock 'n' roll found deep within, as in the crushingly heavy closing section of monumental opening track "Ikaros," in the distorted bass line kicking off the second movement, "Off The Beaten Path," or in the huge roomy drum sound in general.
The band bought their own studio just before the recordings of Versus, which made the recording process both easier and more difficult. "It's easy to play around too much when you don't have studio time that is costing money," comments guitarist Gustav Almberg. Additionally, the effect-saturated vocals, which were a trademark on previous PG.LOST releases, have disappeared on Versus, and given way to more keys and synths. "Kristian was in the middle of heavy touring with Cult Of Luna playing keys every day during that time, so he had a lot of synth-based ideas for songs. I guess this has helped us to take the band into a bit of a new direction sound wise."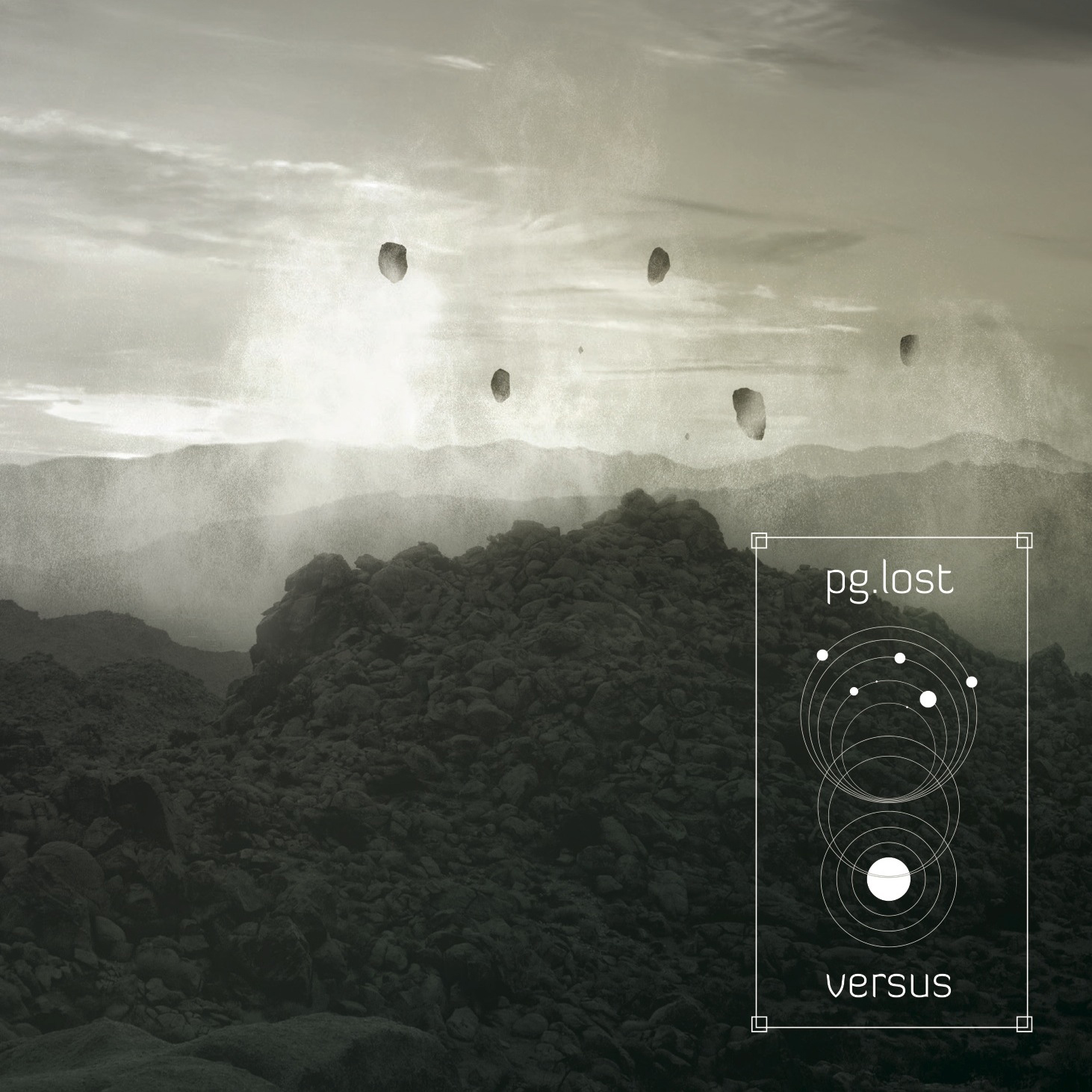 http://www.pglost.com
http://www.facebook.com/pglost
http://www.twitter.com/pglost
http://www.pelagic-records.com/
http://www.facebook.com/pelagicrecords