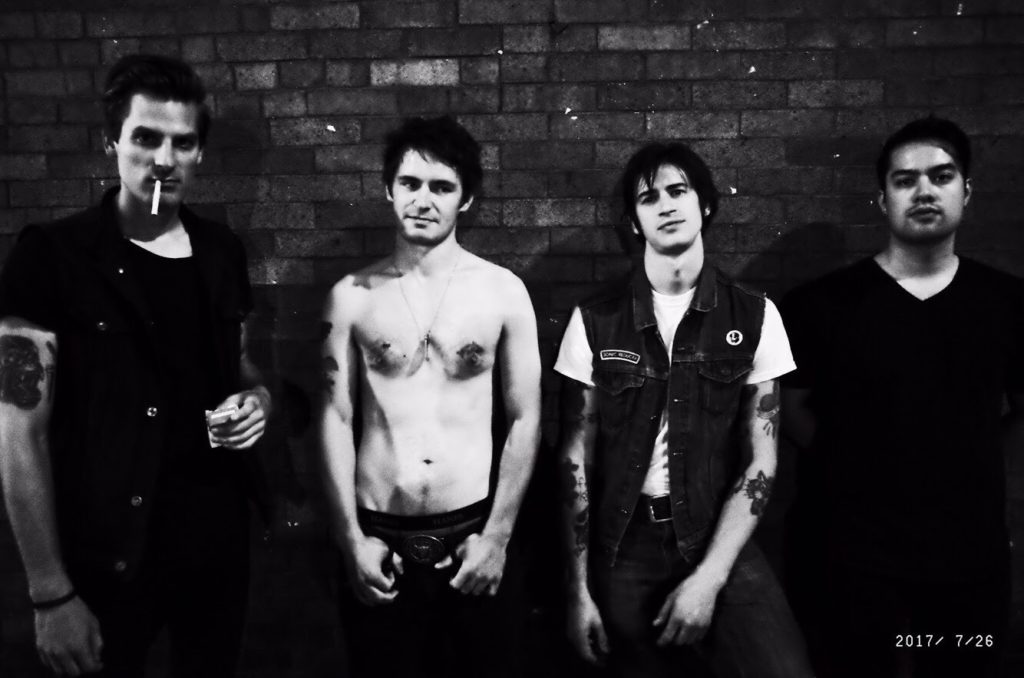 Chicago-based party machine PEEL is currently holed-up at Jamdek Recording Studio in Chicago, laying down the slick hooks of their incoming third release, the Never Not Dead EP, due out in late April.
PEEL was started in 2016 by longtime friends Pete Mueller and Kyle Hickey, both of whom share guitar and vocal duties – Mueller on the poppy tones and Hickey on the more rocking end of the spectrum – and the lineup is rounded-out with Dave Stach (Dethbeds) on bass and Jake Anderson (Future Monarchs) on drums. The band released their debut album Marlboro Country in 2016, but it wasn't until the recording sessions for the follow-up, the 2017-released Goes Bananas album, recording with Josh Shapera at Shirk Studios, when the band really honed the hooks and harmonies, claps and choruses, which helped forge their true sound.
The release of Goes Bananas, and the crazy coinciding release show at the Empty Bottle, helped launch PEEL into the local circuit, after which they began supporting more popular acts at larger venues. The shows have helped the band continue to cultivate their party-ready riffage and fuel new inspiration to create material, which the band is currently recording at Jamdek Recording Studio for a new EP, Never Not Dead.
The Never Not Dead EP is a continuation of the PEEL sound, but even more extreme in both directions, some tracks taking an even more poppy approach and the others adding more grit to the rock. The band will finish tracking, mixing, and mastering, and Never Not Dead will be self-released on cassette Friday, April 27th, followed by a raging record release show for the record on April 29th.
Fans of Cheap Trick, Dead Boys, MC5, Steppenwolf, New York Dolls, and Road House should put PEEL on their list and not miss out on Never Not Dead.
Never Not Dead Release Show:
4/29/2018 Schuba's Tavern – Chicago, IL
PEEL:
Pete Mueller – vocals, guitar
Kyle Hickey – vocals, guitar
Dave Stach – bass
Jake Anderson – drums
http://peelrules.com
https://peelrules.bandcamp.com
https://www.facebook.com/PEELRULES
https://twitter.com/peelrules
https://www.instagram.com/peelrules
https://soundcloud.com/peelrules