[photo by Peter Gannushki]
New York City-based math/prog/experimental outfit PAK announces an October tour of the West Coast US. The long-running act, with members of The Molecules, Cleric, Imperial Triumphant, and more formulating the current lineup, will be playing abroad in support of their Bestial full-length, released earlier this year via Nefarious Industries.
Produced by Ron Anderson, Bestial was recorded in two days at Menegroth, The Thousand Caves, in Queens, New York City with Colin Marston. The album was mixed and mastered by Anderson and completed with artwork by Will Argunas and layout by Greg Meisenberg. Bestial is a must-hear for fans of John Zorn, Dysrhythmia, Melvins, Stinking Lizaveta, and Gore.
Following sporadic live appearances across the East Coast in the wake of Bestial's release, PAK now hits the West Coast US this fall. From October 10th through 20th PAK runs through California, Oregon, and Washington on a seven-city tour. Along the way they'll share the stage with labelmates Oxx and Zvi as well as Mountaineer, Disastroid, and more.
Bestial is streaming and available on digital and CD; find merch and bundles RIGHT HERE.
PAK West Coast USA Tour:
10/10/2019 The Uptown – Oakland, CA w/ Disastroid, PG13, Onkos [info]
10/11/2019 Til-Two Club – San Diego, CA w/ Dreambro5, Peymaar [info]
10/13/2019 Sweet Springs – Los Osos, CA w/ Oxx, Mountaineer [info]
10/14/2019 Dwellpoint – Sacramento, CA w/ Gentleman Surfer [info]
10/16/2019 Turn Turn Turn – Portland, OR w/ Shahzad Ismaily, Zvi [info]
10/17/2019 Parliament Tavern – Seattle, WA w/ Sulphur [info]
10/20/2019 Winters – Pacifica, CA w/ Disastorid, Utopian Trap
Watch for new PAK live performances and tour dates to be announced later in the year.
For more than fifteen years of touring and recording, PAK has released six recordings on labels including Ra Sounds, Magaibutsu Japan, Tzadik, and others. Combining powerful avant metal, the complexity of prog rock, and inspired moments of improvisation, PAK's music stands unique. Founder Ron Anderson is back on guitar with a more powerful heavier sound, while new recruits, bassist Steve Blanco (Imperial Triumphant) and drummer Larry Kwartowitz (Cleric) are helping in stretching the band's previous boundaries, pushing PAK to new sonic directions.
PAK's newest album Bestial is a surreal and cerebral experience. Feeling simultaneously both free-form and focused, familiar but unaccustomed, border-free but not without direction, the album flows through white-knuckled rhythm whiplash, otherworldly tones, tranquil plains of organic rock, and straight-up slamming, jarring jams. Seven expansive, explosive songs harness more than fifty-two minutes of immersive metallic, experimental rock, much of which remains primarily instrumental.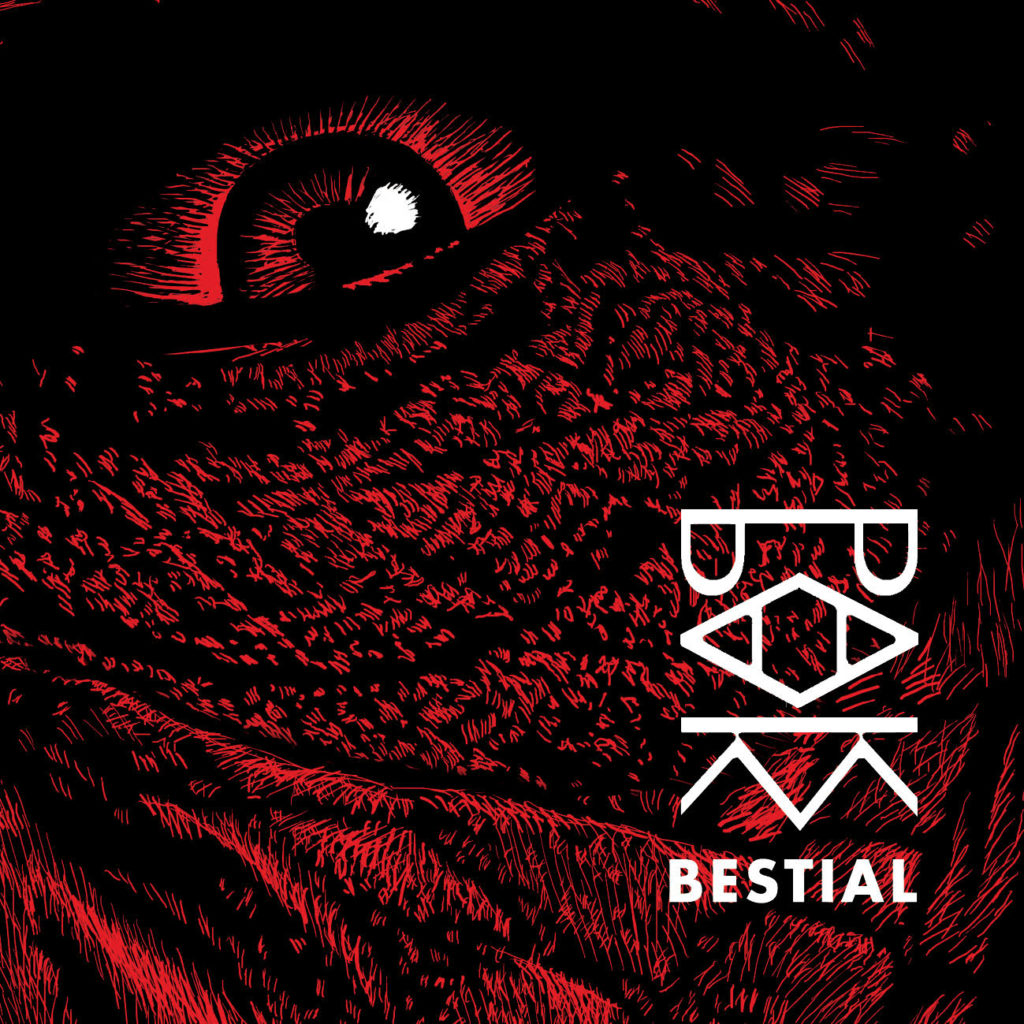 https://www.facebook.com/PAK.RonAnderson
http://www.ronanderson-molecules.com
https://ronanderson.bandcamp.com
http://nefariousindustries.com
http://www.facebook.com/NefariousIndustries
http://www.twitter.com/NefariousInd
https://www.instagram.com/nefarious_industries