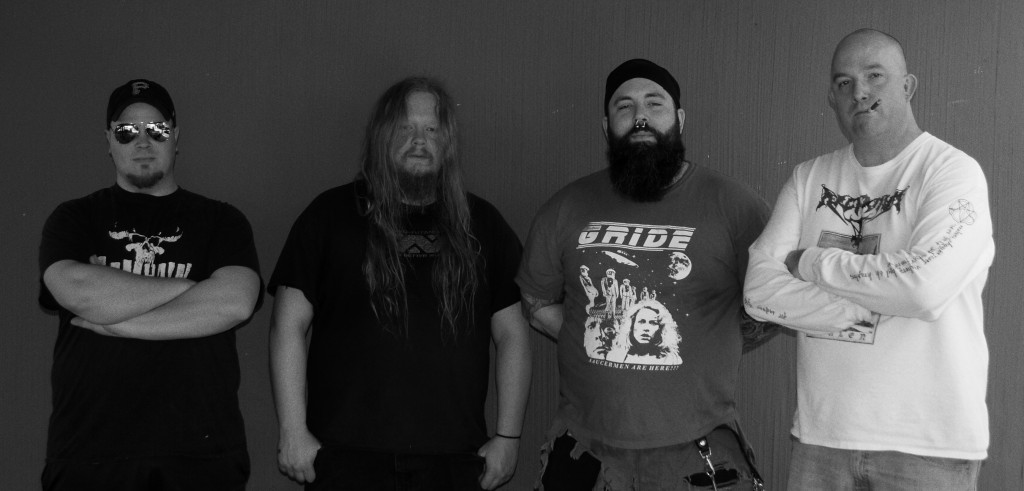 Washington, DC-based hardcore grind act PAIN TANK has unloaded a new single from their ravenous debut album, 97,901,726 Confirmed Kills, which is nearing release later this month.
"Driving Back The Occupier" comes slaughtering forth through an exclusive premiere at No Clean Singing, who proclaims from amidst the chaos, "'Driving Back The Occupier' is a bone-smashing, blood-spraying rampage. It's damned grim and heavy at first, though even then it's punctured with bursts of violence, and then it erupts in a spasm of swarming and slashing and a determination to beat the living hell out of the listener. Everything about the track is punishing, including the maniacally violent, teeth-bared, jugular-ripping vocal madness."
Unload PAIN TANK's "Driving Back The Occupier" only at No Clean Singing RIGHT HERE.
Also hear the album's "Starvation Cockhard" and preorder the record at THIS LOCATION.
PAIN TANK was formed in 2016 as a side project for its four members, who also hold rank in the likes of Construct Of Lethe, Palkoski, Cammo Shorts, and Reticle; the project rapidly became a focused, permanent act which ventures into musical and lyrical territory not explored with their other bands. Surging with unchecked, annihilating sounds not explored withn their other acts, the band's 97,901,726 Confirmed Kills was recorded live at Trepan Studios in Woodbridge, Virginia over the course of eight hours, the album void of any loss of the band's crushing live sound. Engineered and mixed by drummer Tony Petrocelly, who also handled the art and layout for the record, 97,901,726 Confirmed Kills blasts thirteen rampaging tracks point blank into the listener's face in under twenty-four minutes.
PAIN TANK's lyrics show a depth and intensity rarely seen in extreme music, and a ferocious vocal delivery that is simultaneously tortured and torturous. 97,901,726 Confirmed Kills is a figure that seeks to tally the number of deaths – both military and civilian, foreign and domestic – that were caused by all wars America has been involved in. PAIN TANK is a mirror to the suffering of this world, not an act created for shock value. What they present is the opportunity for pain. Critical thinking is pain. Growth is pain. PAIN TANK is a means to confront the darkest, most atrocious acts of mankind.
PAIN TANK will release 97,901,726 Confirmed Kills on digital and CD platforms through the band's own independent Edgewood Arsenal Records on March 17th.
PAIN TANK Live:
3/25/2017 Old Firestation #3 – Fairfax, VA @ Metal Uprising 12 w/ Silence The Blind, Croatoan, Ritualistic, Encasing Embrace
4/21/2017 VFW Hall – Falls Church, VA @ Raise the Black Flag Fest w/ Paid In Full, Blue Collar War, Backblast, Hellpie, Croatoan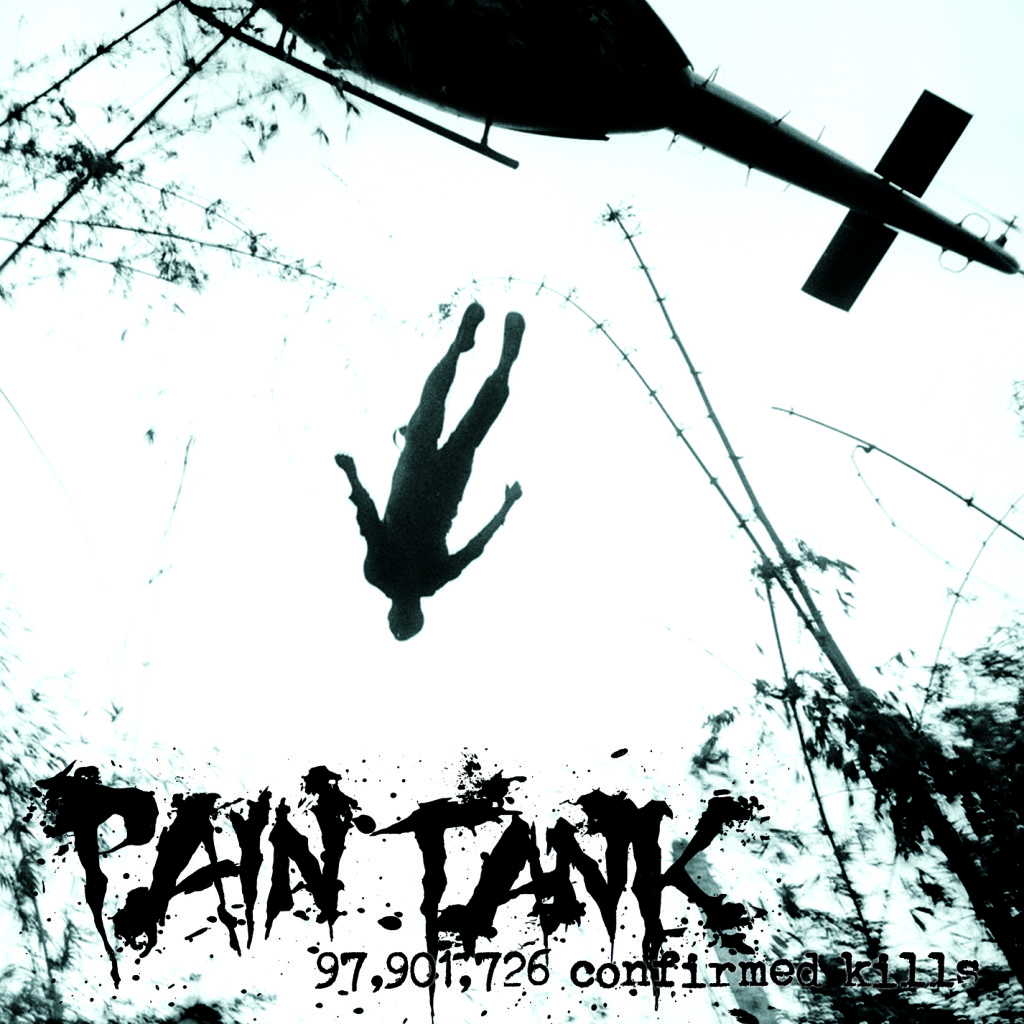 http://www.paintank.bandcamp.com
http://www.facebook.com/paintank
https://www.facebook.com/edgewoodarsenalrecords