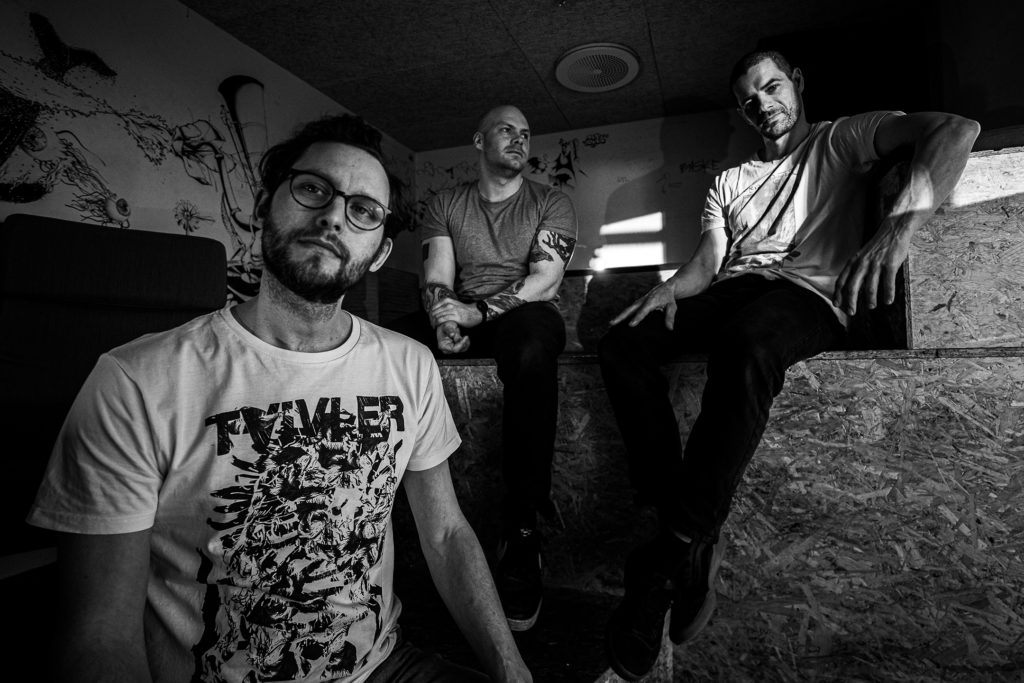 photo by Rolf Meldgaard
"The Lake And Everything Around It" is the latest single from Aarhus, Denmark-based avant/technical hardcore outfit OXX and their fourth album, The Primordial Blues, nearing release on Nefarious Industries later this month. The volatile new song is presented through an artistic video, which is being premiered exclusively at No Echo today.
OXX's The Primordial Blues is a monument to misery and a harbinger of perpetual sadness. The album was recorded by the band, mixed by Klaus Q Hedegaard Nielsen, mastered by Brad Boatright at Audiosiege (Obituary, Full Of Hell, Eyes), and completed with artwork by Aske A Hvidtfeldt and layout by Greg Meisenberg. The record also features guest contributions of violin/viola from Kristine Kier, cello from Emalia Slusarczyk, double bass from Adrian Christensen, and piano from Esben Tjalve.
The video for "The Lake And Everything Around It" was directed, filmed, and edited by Anders M. Teibel and Peter Søndergaard. OXX vocalist/guitarist Alex Bossen reveals, "'The Lake And Everything Around It' is the centerpiece of the album. Many of the foundational themes and motifs that have found their way into the other songs, originate here. In that way, it gives a kind of overview of what's going on the rest of the album, and a glimpse into most of the directions we head in. I think that makes it a pretty nifty single.
"In the last couple of years, we have been experimenting with undercutting, or contrasting, our mathy sensibilities with a more folkloristic and rootsy harmonic language. Lots of wide, open voicings and more pronounced pentatonic sensibilities in the riffs (hopefully in a decidedly non-stoner way). And this song is probably our most successful attempt at that so far.
"While OXX is neither extreme metal nor bluegrass, we have been very fascinated by the technical commonalities between the two: tremolo picking and continuous, up-tempo 8th note strumming is basically the same thing. And so, the simple heuristic for most of the riffs on 'The Lake…' is an attempt at exploring that commonality—a strumming based approach to distorted guitar. In the end, the song is more or less a very distorted, odd-time folk song. Something like Tony Rice sitting in with Meshuggah.
"I'm not that into detailed exegesis of lyrics and themes, but to me, 'The Lake…' is a song about psychosis. It's also about trees and badgers and lakes, and as far as I'm concerned it can be about whatever you like."
No Echo proclaims, "Combining elements of technical death metal, metallic hardcore, progressive metal, and many other stylistic points in between, I'd like to welcome OXX to the No Echo family," writing of the new single, "It's a dizzying track with an arrangement that reveals odd twists and turns when you least expect them."
OXX's "The Lake And Everything Around It" video is now playing exclusively at No Echo RIGHT HERE.
The Primordial Blues will be released August 18th digitally and with limited runs of 100 CDs and 50 cassettes. Find preorder options and more at Nefarious Industries where "The Hypostasis" and the video for "The Coast" are playing HERE.
Formed in 2012 by guitarist/vocalist/lyricist Alex Bossen and drummer Martin Aagard, OXX was born in the Danish punk/metal scene and has since grown into a feral beast of its own by weaving elements of avant/free music, afrobeat, and film scoring into its compositions. The band's raw and spontaneous blend of chaotic hardcore, sludge, and crust acts as an extension of the lyrics; an unfiltered, feverish stream of thought – bits and pieces of novels, obscure cinema, video games, and more, rushing by in a maelstrom of impressions of existence filtered through the eyes of the woefully unstable.
Following the 2019 release of their third album, The Skeleton Is Just A Coat Hanger; These Are The Black Strings That Make You Dance, OXX was able to bring their glorious belligerence to US audiences for the first time with a sprawling month-long trek. In November of 2022, the band joined Cleric on a two-week tour through parts of Europe, and in early 2023 they welcomed new bassist Anders Frodo S. Mikkelsen.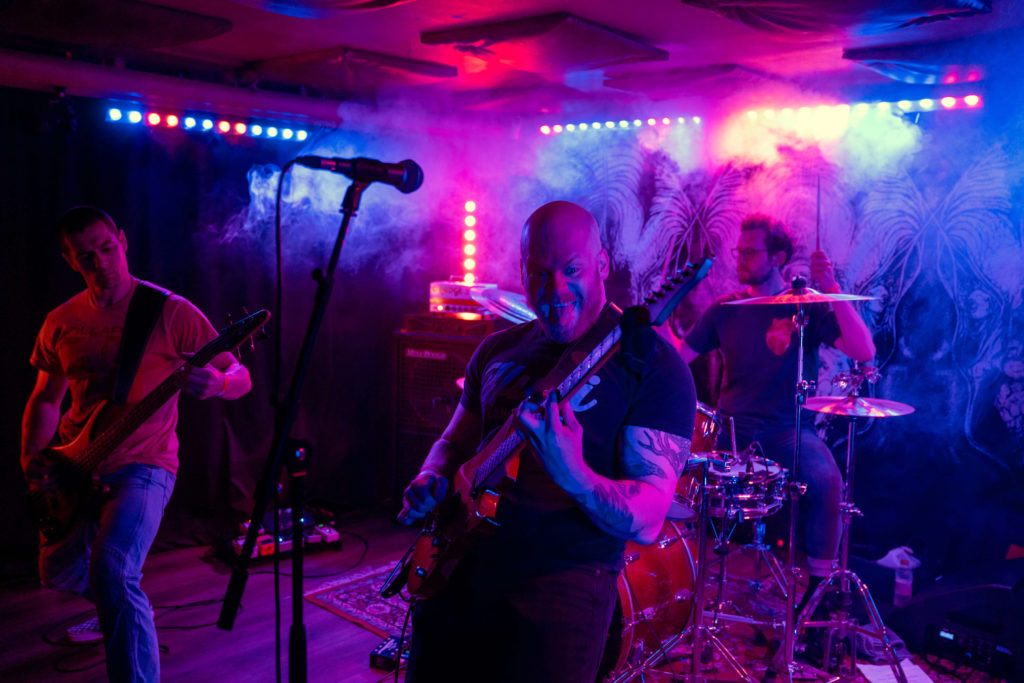 photo by Leandro Sanchez
http://oxxmusic.com
https://twitter.com/oxxmusic
https://www.facebook.com/oxxmusic
https://oxxmusic.bandcamp.com
https://nefariousindustries.com
https://nefariousindustries.bandcamp.com
https://facebook.com/nefariousIndustries
https://instagram.com/nefarious_industries
https://twitter.com/nefariousInd