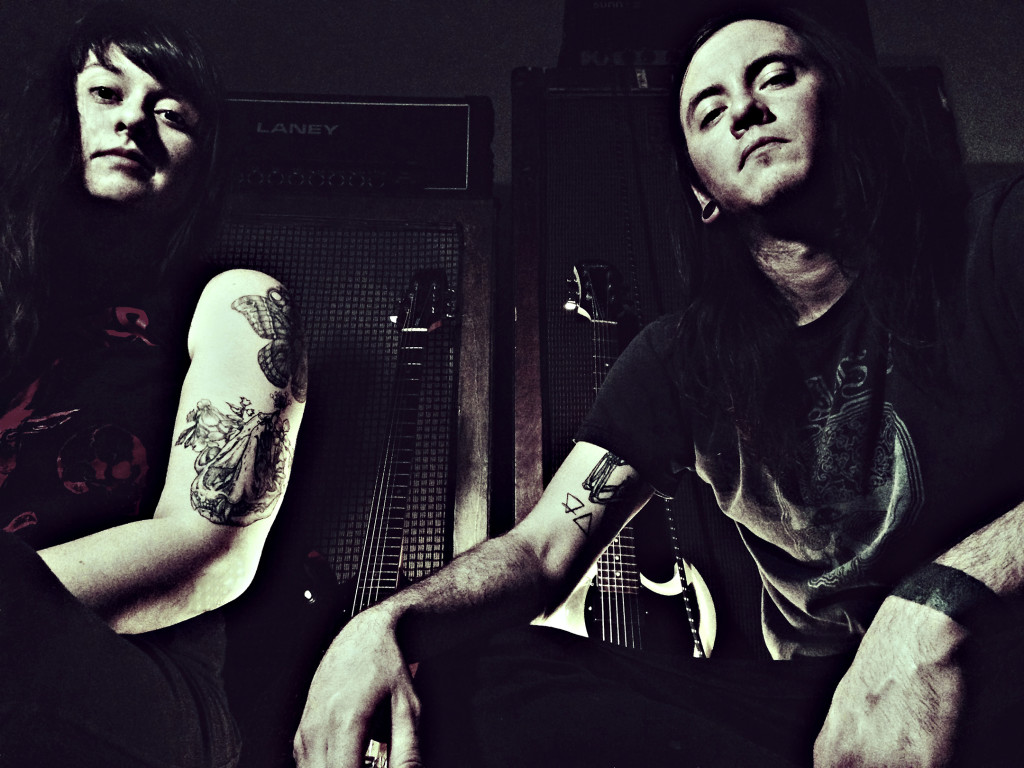 Noisey has debuted the brand new video for "The Singularity," from Denver-based doom/sludge outfit, ORYX. The thundering track hails from the band's impending split LP with Tucson grinders, LANGUISH, nearing release via Battleground Records, and its new visual counterpart, directed by Micah Schultz, captures the duo performing in their lush Colorado surroundings.
View "The Singularity" from ORYX via Noisey now at THIS LOCATION.
A gear feature on the ORYX sound with guitarist/vocalist Tommy Davis recently ran at PureGrainAudio HERE, and LANGUISH released a video for "V" via Blow The Scene HERE.
A quagmire of low-end psychedelic thunder is what to expect with the lumbering attack of ORYX. While the band remains a meager duo, drummer Abbey Apple and guitarist/vocalist Tommy Davis deliver a full backline's worth of damage, flooding the listener with a deluge of organic, slow-motion, downtuned amplification which any devotee of High On Fire, Ufomammut, Electric Wizard, Corrupted, Grief, and so on will feel immediately aligned with.
The ORYX/LANGUISH split LP will see release through Battleground Records on April 1st in a run of 300 copies on 180-gram black wax including a digital download. Preorders are available HERE.
ORYX has booked a series of shows around their hometown this month and next in support of the release, including a record release show for the split LP with Athamé on April 23rd, with more tour plans to be expected.
ORYX Live:
3/14/2016 Rhinoceropolis – Denver, CO w/ Wovoka, Toadz, It's For A Cop [info]
4/07/2016 Mutiny Info Café – Denver, CO w/ A Light Among Many, Stone Giant, In Loo, Distended [info]
4/23/2016 Rhinoceropolis – Denver, CO *record release show w/ Athamé, 908, Modok, Hellhound, Alone [info]
http://www.facebook.com/theeoryx
http://oryx.bandcamp.com
http://www.facebook.com/languishaz
http://languish.bandcamp.com
http://www.facebook.com/battlegroundrecords
http://www.battlegroundrnr.com
http://www.twitter.com/battlegroundrnr
http://battlegroundrecords.bandcamp.com