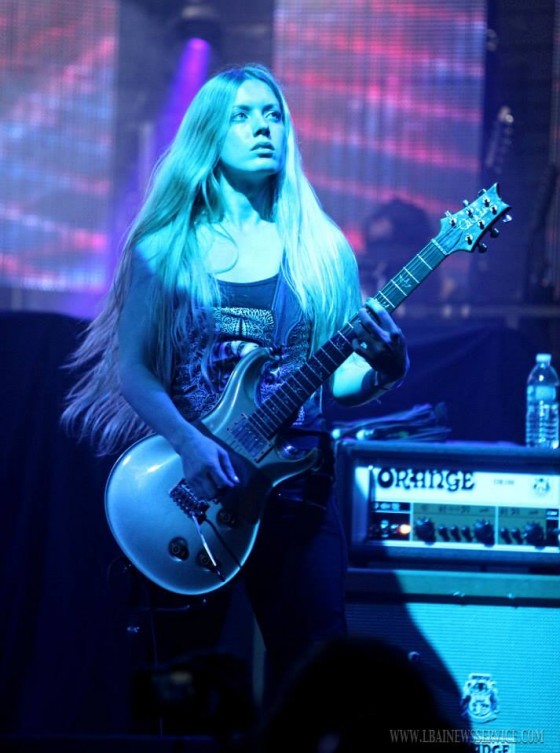 Orange Amplifiers recently featured a special gear interview and demonstration video featuring ORBWEAVER guitarist Sally Gates. A true sorceress of twisted rhythms and eccentric whammy manipulations, the piece features a thorough rig breakdown with accompanying photos. Check it out at THIS LOCATION.
ORBWEAVER released their Strange Transmissions From The Neuralnomicon full-length last Summer. Produced by Jonathan Nunez of Torche, the record's infinitely confounding brand of "twitchy, trippy tech death" (Invisible Oranges) and interplanetary pandemonium continues to impress underground 'heads in the proverbial know. HeavyBlogIsHeavy applauds the band's, "off-the-wall structureless noise tech that borders on the type of irreverence built by instrumental group Behold The Arctopus, complete with insane space atmospherics," while Decibel describes a sound fashioned around, "Death metal weirdos like Gorguts and Obscura… with the unstable bent of Dysrhythmia and Psyopus for a sensory taxing good time."
Strange Transmissions From The Neuralnomicon was recently unleashed in wax form via Corpse Flower Records. Remastered by James Plotkin (OLD, Scorn, Khanate, Khlyst), the vinyl version is limited to 300, hand-numbed and assembled copies in three color configurations: 100 on translucent blue, 100 on translucent orange and 100 on translucent purple. Each copy comes with an an 11″ x 17″ poster and digital download.
ORBWEAVER will bring their sonic abrasions to the live arena next month on two festival appearances. The first will take place at the Deland Rock And Metal Fest in Deland, Florida on November 8th. One week later on November 15th, ORBWEAVER will break the stage of Destroyer Fest in St. Petersburg, Florida. Can't make it to the Sunshine State? Watch some live footage of the band from their show with High On Fire last month HERE.
ORBWEAVER:
11/08/2014 Deland Rock & Metal Fest @ Ob's Lounge – Deland, FL
11/15/2014 Destroyer Fest @ State Theatre – St. Petersburg, FL
Order Strange Transmissions From The Neuralnomicon on wax via Corpse Flower Records at THIS LOCATION.
"…if you've experienced the technical insanity of bands like Gigan or Wormed and have wondered what it would sound like if those groups weren't always focused on all-out assaults and fell into a hazier drug induced void on occasion ORBWEAVER's perfect." – Cosmos Gaming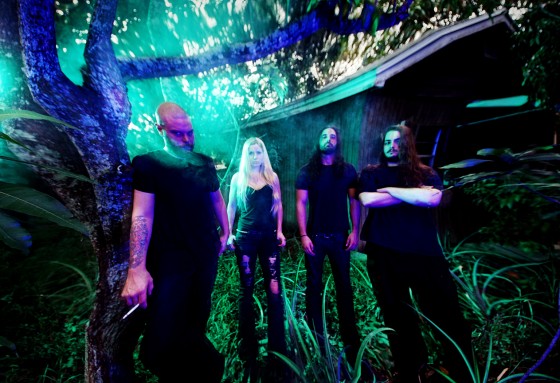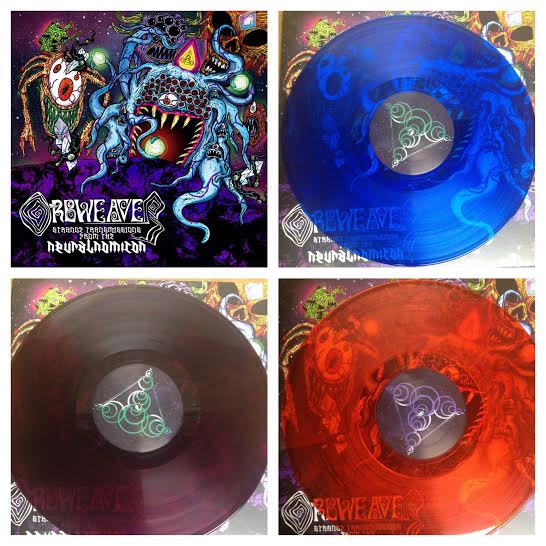 http://www.orbweaverband.com
http://www.facebook.com/Orbweaver.Official
http://www.corpseflowerrecords.storenvy.com
https://www.facebook.com/corpseflowerrecords?fref=ts