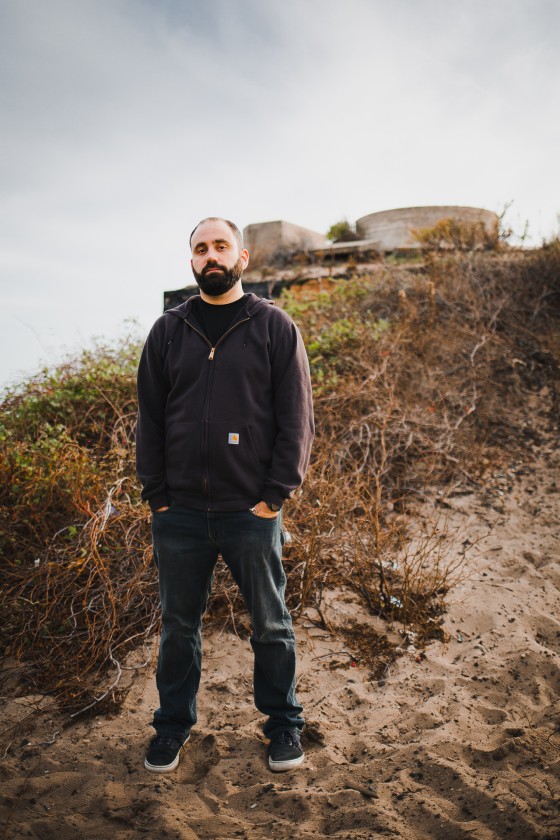 Next week, East Of The Wall guitarist Matt Lupo will release the most ambitious recordings to date from his solo outfit, OPUL, through his latest EP, Levels, and in advance, Stereokiller.com has released the track "Presence."
The fourth chapter Lupo will release under the OPUL banner in less than three years, Levels takes the multi-instrumentalists' work to new realms, both in exploration and delivery. The EP is full of guitar-driven, super-melodious, heavy rock riffage that aims for the stratosphere. Something tangible is here offered to fans of progressive/post-hardcore experimentation, modern progressive crossover and soulful folk/indie rock. All of these attributes can be felt in the infectious nearly five-and-a-half minute opening rocker, "Presence," and only continues to unfold through the remainder of the witty recording. Nefarious Industries will release Levels digitally on January 13th.
Experience "Presence" for yourself through Stereokiller at THIS LOCATION.
Having been a main part of the morphing entity which transformed from The Postman Syndrome in the early 2000s, and into what is East of The Wall Today, through OPUL, Matt Lupo delivers plenty of the guitar and vocals he is known for providing for his other musical acts in addition to bass, drums and all other instrumentation and songwriting. On his fourth solo excursion, the layered and ambitious Levels is a twenty-minute voyage showcasing a variety of beautifully-layered vocal arrangements atop both crunching and crystal clear guitar tones and an incredible range of musical diversity, fully written, performed, recorded and mixed by Lupo himself, and mastered by Steven Alexander. Fragments of everything from Quicksand, Sensefield, Shift, A Perfect Circle, Radiohead, Dredg, East Of The Wall, Maid Myriad and more can be discovered within Levels, while the EP stands tall on its own merit in every way.
http://opul.bandcamp.com
http://www.facebook.com/NefariousIndustries
http://www.nefariousindustries.com
http://twitter.com/NefariousInd