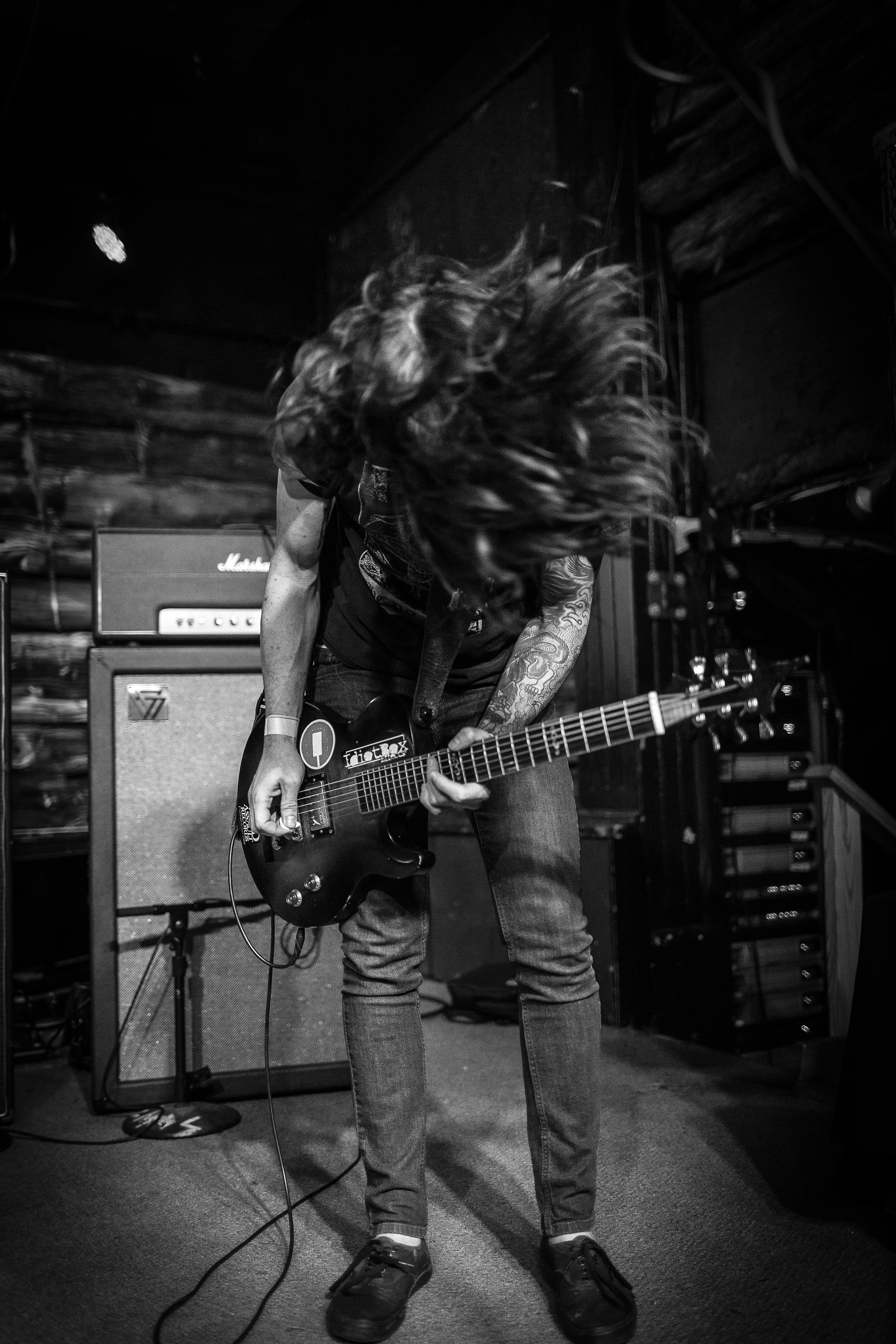 [photo by Erik Bredthauer]
"It's a furious yet melodic track that blends an intense metal power with an abrasive punk sensibility, the end result not unlike some of the heavier experiments of KEN Mode or Inter Arma. It's a bruiser." – Treble
While their hometown sits underneath an epic and unfathomable amount of rain water left by Hurricane Harvey, Houston-based OMOTAI arises through the catastrophe with a new single from their impending A Ruined Oak full-length, issuing "Last Of The Green Vial" through a premiere at Treble.
OMOTAI delivers an unrelenting dose of charged riff dynamics, pummeling low-end thunder, and infectious hooks on A Ruined Oak, the album a meditation on the lost colony at Roanoke, centered on abandonment and responsibility, the lyrics haunted by loss and violence. This sprawling, diverse work shows a greater range than anything OMOTAI has done before, with songs drawing from thrash, doom, sludge, extreme metal, hardcore punk, and post-rock. A Ruined Oak was recorded by Chris Ryan at Dead City Sound and mastered by James Plotkin, and completed with art by Wolfbat and design by Sean Mehl.
Treble states of the track, "It's a furious yet melodic track that blends an intense metal power with an abrasive punk sensibility, the end result not unlike some of the heavier experiments of KEN Mode or Inter Arma. It's a bruiser."
Stream OMOTAI's "Last Of The Green Vial" at Treble RIGHT HERE.
Offers OMOTAI on the new single, "A sense of unrelieved tension is a common feeling on this record, but 'Last Of The Green Vial' is also meant to convey a sense of tragedy and inevitability. The name comes from the ambitious and egoistic admiral of the fleet that brought settlers to Roanoke Island, Sir Richard Grenville, who notoriously had the native village of Aquascogoc burned over a drinking cup. The narrator of the song is a kind of ghost, cognizant of the impending fate of the people he's watching, but unable to protect them or prevent future events. Because of the subject matter of the song, we tried to give the chorus sort of a 'black metal' feel. The best part of that is Melissa's bass playing; hearing it in the studio while she was tracking it, we were blown away by the precision and weight that she was able to bring to the section."
OMOTAI will be taking part in a benefit compilation to generate funds for the victims of Hurricane Harvey, with more details to be issued shortly.
Tofu Carnage Records will issue A Ruined Oak on 2xLP and digital formats on October 6th. Find preorders at THIS LOCATION, and stream previously-released album-opener "Welcome To The Adders' Land" HERE.
OMOTAI has also booked a run of tour dates across the western half of the country surrounding the release of A Ruined Oak. From September 29th through October 14th the band will run a counter-clockwise trail out to the West Coast and back, with the final venues being locked up now.
OMOTAI Tour Dates:
9/29/2017 Sunshine Bar – Arlington, TX
9/30/2017 The Blue Note – Oklahoma City, OK
10/01/2017 Streets Of London – Denver, CO
10/03/2017 TBA – Kalispell, MT
10/04/2017 Mootsy's Tavern – Spokane, WA
10/05/2017 The Black Lodge – Seattle, WA
10/06/2017 Le Voyeur – Olympia, WA
10/07/2017 Jub Jub's Thirst Parlor – Reno, NV
10/08/2017 Hemlock Tavern – San Francisco, CA
10/09/2017 Blacklight District Lounge – Long Beach, CA
10/10/2017 TBA – San Diego, CA
10/11/2017 Yucca Tap Room – Phoenix, AZ
10/12/2017 Burt's Tiki Lounge – Albuquerque, NM
10/13/2017 Depot District Oyster Bar – Lubbock, TX
10/14/2017 Faust – San Antonio, TX
OMOTAI was founded in Houston in 2010 by guitarist Sam Waters, drummer Anthony Vallejo, and bassist Melissa Lonchambon. The band recorded their debut release, Peace Through Fear, within two weeks of formation; this confrontational EP drew on both modern heavy underground rock, ranging from Keelhaul to High On Fire, and the early industrial sounds of Godflesh and Skullflower, and was bolstered by Vallejo's insurmountable wall of noise. OMOTAI's first West Coast tour followed only a few short months later.
Over the next four years, OMOTAI completed two LPs that showcased impressive stylistic evolution, first into the violent but purposeful hardcore of 2012's Terrestrial Grief, and then the patient, layered sludge metal of 2014's Fresh Hell. During post-production on the latter, the trio recruited Jamie Ross, a shockingly adept post-rock guitarist with unique harmonic sensibilities that provided for an immense expansion in the band's sound. Vallejo departed in 2014, and was replaced by journeyman punk drummer (and Waters' previous collaborator) Daniel Mee, whose staggered blasts and dynamic finesse tempered the band's brute force. After touring with the new lineup, OMOTAI threw themselves into the writing process for what would become their third and most expansive album, A Ruined Oak.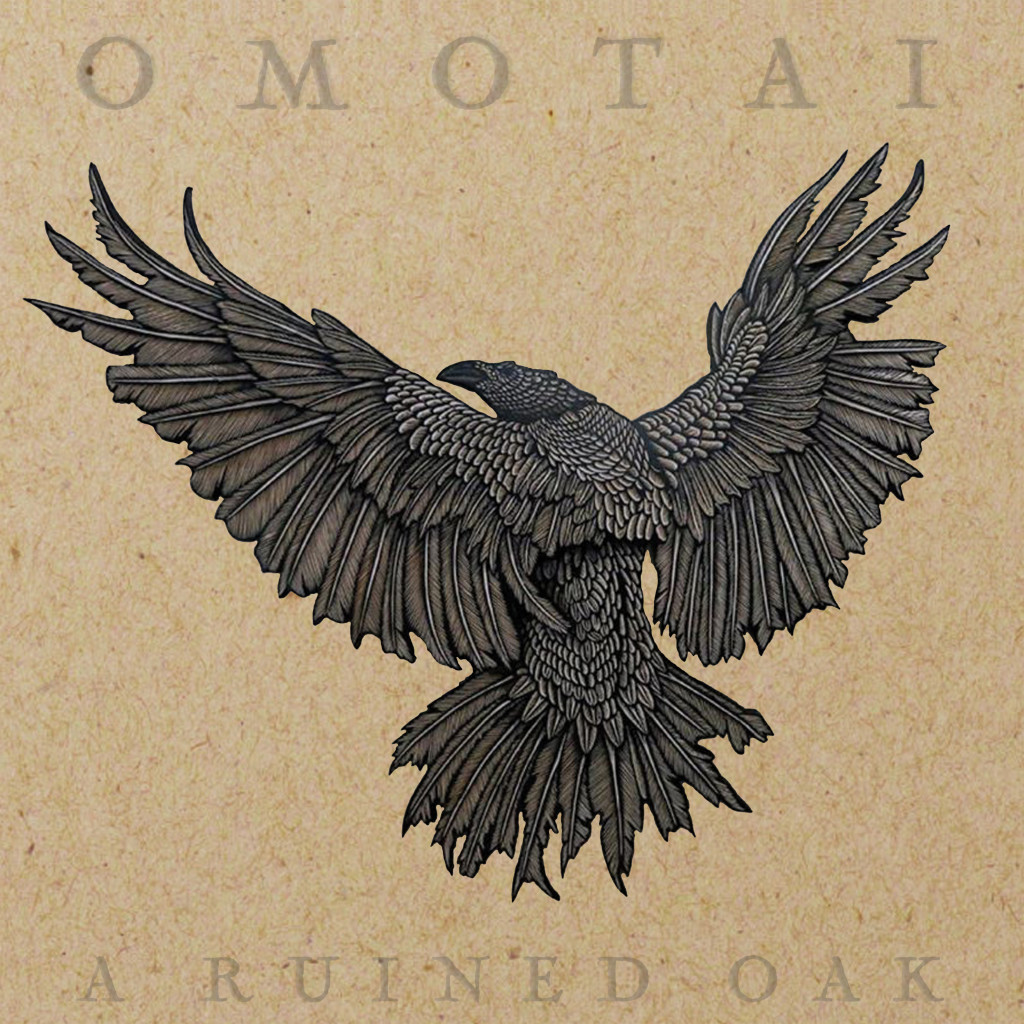 https://www.facebook.com/Omotai
https://omotai.bandcamp.com
https://twitter.com/killomotai
https://www.instagram.com/omotaitheband