Polish death metal quartet, OGOTAY, has just signed a deal with Selfmadegod Records to release their new full-length, entitled Dead God's Prophet.
Comprised of bassist/vocalist Marcin ÅšwierczyÅ"ski (Yattering), drummer Szymon Andryszczak (Pandemonium), and guitarists Artur Piotrowski (Mess Age) and Andrzej Peszel, OGOTAY recorded eight brand new songs at G Studio sometime in 2014. The follow-up to 2012's Eve of The Last Day is set for August 1st, 2015 release via Selfmadegod Records on CD/digital.
OGOTAY is a new, promising group of musicians associated with Tri-City (Poland) music scene, which delivers brutal and technical, old fashioned death metal in the vein of Morbid Angel, Immolation and the like. At the beginning of 2011, Artur "Gufi" Piotrowski (Mess Age) and Andrzej "Pieczar" Peszel (Fulcrum) jointly created several songs, after which Marcin "SVierszcz" Swierczynski (Yattering, Sainc) was brought into the fold. With ten new compositions quickly created, in September of that year the band finished working on promotional material and brought in Szymon "Simon" Andryszczak (Pandemonium) on drums. The debut full-length Eve Of The Last Day was recorded, and released through Let It Bleed Records in April 2012. The band has played bunch of shows supporting the likes of Morbid Angel, Testament, Napalm Death, Vader, Lock-Up and more in support of the new release. Shortly after, OGOTAY began working on their second full length, Dead God's Prophet, which is now set for release via Selfmadegod.
The first single from the album has been released via the title track "Dead God's Prophet," which is now streaming at Selfmadegod Records' SoundCloud or YouTube channel.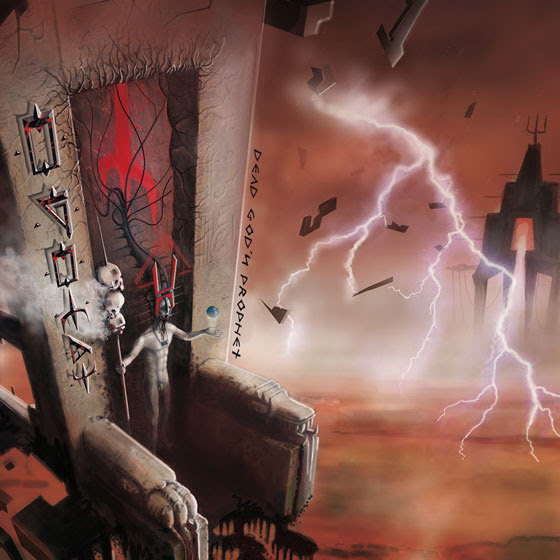 Dead God's Prophet Track Listing:
1. Dead God's Prophet
2. Antiseptic Hell
3. Axis Mundi
4. Entering The Void
5. Bastards And Orphans
6. Kneel And Die
7. The Wasteland
8. Huge Fucking Nothing
Stand by for further info, audio, preorder links and tour dates for OGOTAY as Dead God's Prophet nears release this Summer.
http://www.facebook.com/ogotay666
http://www.selfmadegod.com
http://www.youtube.com/user/SelfmadegodRecords
http://www.facebook.com/selfmadegod