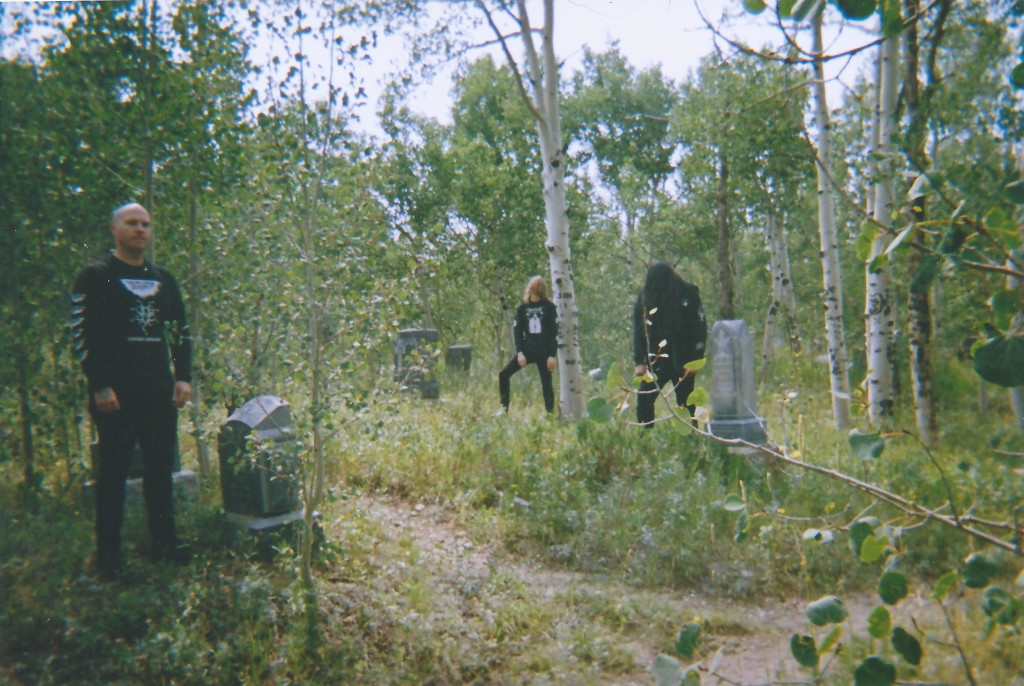 [photo by Brittany Drinnon]
As Profound Lore Records prepares for the March release of Bestial Hymns Of Perversion by Denver death horde OF FEATHER AND BONE, the label has issued the first audio sample from the album, issuing "Lust For Torment" upon the masses.
After garnering substantial praise for their long sold-out 2016 demo, OF FEATHER AND BONE returned to Goldberg Studios and recorded with Steve Goldberg (Cephalic Carnage) at the helm. The resulting album delivers a tumultuous salvo of blasting death metal; a more than thirty-two-minute exploration of the genre's most vile tactics. Mastered by Dan Lowndes at Resonance Sound, and featuring stunning cover art courtesy of Stefan Todorovic, Bestial Hymns Of Perversion's seven tracks of unrelenting death metal portend the destruction of the modern age.
Stream OF FEATHER AND BONE's unrelenting "Lust For Torment" at THIS LOCATION.
Profound Lore Records will release Bestial Hymns Of Perversion on CD, LP, and digital formats on March 23rd. Watch for additional audio samples from the LP to be released alongside preorders and more in the weeks ahead.
OF FEATHER AND BONE is plotting live actions in support of the new album, having confirmed sets at several festivals this year. The first up is Total Death Over Mexico City On April 1st Dead Congregation, Ascended Dead, and more. June 1st will see the band at Northwest Terror Fest performing with Primitive Man, Gloam, Lago, and Mortiferum, and on June 15th OF FEATHER AND BONE will perform at Austin Terror Fest alongside Yob, 40 Watt Sun, Bell Witch, Pinkish Black, and more. Stand by for additional tour dates to be announced.
OF FEATHER AND BONE Live:
4/01/2018 La Cosa Nostra – Mexico City, MX @ Total Death Over Mexico City [info]
6/01/2018 Barboza – Seattle, WA @ Northwest Terror Fest [info]
6/15/2018 The Lost Well – Austin, TX @ Austin Terror Fest [info]
Emerging from their Rocky Mountain crypts, OF FEATHER AND BONE spreads their virulent strain of enigmatic death metal on Bestial Hymns Of Perversion. Bassist/vocalist AS and guitarist/vocalist DG herald the endtimes with a dual guttural onslaught atop an everflowing stream of grime-caked riffs and PW's whirlwind of blasts and d-beats. Invoking the claustrophobia of Autopsy and the visceral disgust of Incantation and Bolt Thrower, OF FEATHER AND BONE's relentless death assault serves as the soundtrack to mankind's fall.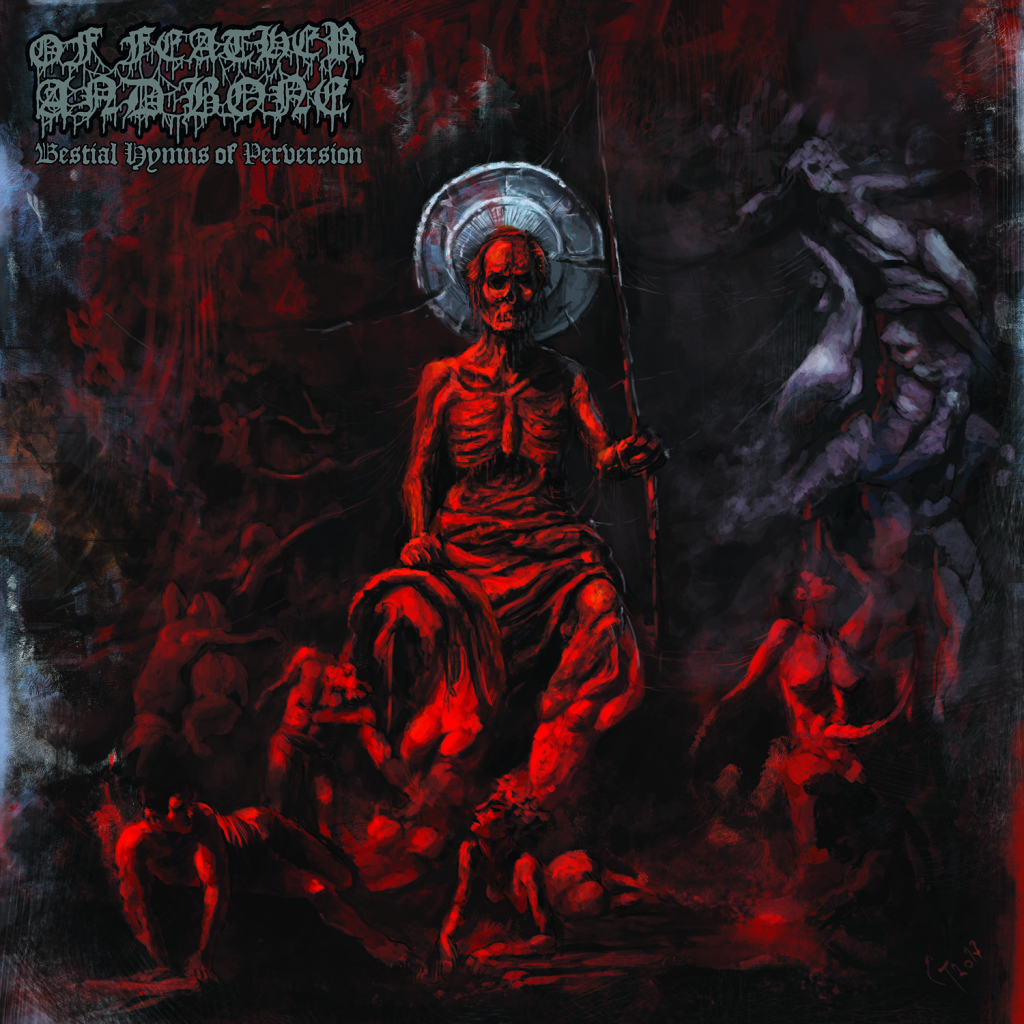 Bestial Hymns Of Perversion Track Listing:
1. Repulsive Obscurity
2. Resounding From The Depths
3. Lust For Torment
4. Mockery Of The Ascension
5. Hymn Of Perversion
6. Pious Abnormality
7. Throne Of The Serpent
https://www.facebook.com/offeatherandbone
https://offeatherandbone666.bandcamp.com
https://twitter.com/ofab666
http://www.profoundlorerecords.com
http://www.facebook.com/profoundlorerecords
http://www.profoundlorerecords.bandcamp.com