Treble is currently streaming DEUS, the latest EP from Washington, DC/Florida-based avant/jazz-infused instrumental trio, ODD CIRCUS, in its mind-bending entirety. The premiere comes on the eve of the EP's official release this Friday, August 5th, through Good Idea Music.
With DEUS, the third installment of a trilogy of EP releases, ODD CIRCUS journeys into the demented world of sociopathy with eight new movements. "Each track captures a character consumed and driven to ruin by their sociopathic vice," the band elaborates. "We imagine the album as creating a kind of spiritual prison for these lost souls, as they are now forced to reckon with their toxic behavior."
Writes Treble in part, "DEUS is a swirling and disorienting hybrid of jazz and noise rock, prog, and psychedelia, driven by fierce rhythms, pummeling basslines, and hypnotic saxophone leads — they also released a great Sonic Youth cover last fall, further showcasing their diverse influences. There's a cinematic quality to the group's melodic approach — and melody is a major part of their sound, even if it is primarily improvised — which they juxtapose in compelling ways against their more unpredictable and cacophonous elements. Pressing play on DEUS feels like stepping through a portal into a strange underworld."
Stream ODD CIRCUS' DEUS, now playing exclusively at Treble, RIGHT HERE.
Embodied by saxophonist Graham Robertson, drummer Partin Whitaker, and bassist Crews Carter, ODD CIRCUS debuted its first release Lunatic Children in 2019 and soon amassed a cult following. The band re-entered the studio in July 2020 and kicked off the first of a series of releases from these sessions in April 2021 with Mantha — a bold, six-track EP imagining aural visitations from supernatural creatures — followed in June by Arch Nova — a post-apocalyptic-themed release mixing heavy improvisation with more expansive psychedelia. Together, the EPs attempt to blaze an original path in the world of improvised music.
Compiled from free improvisations performed live in studio with limited overdubs, DEUS was recorded by the band, mixed by Crews Carter and ODD CIRCUS, and mastered by Joseph Carra at Crystal Mastering (Melbourne, Australia) and features cover art by Daniel Vega.
DEUS will be released August 5th through all digital platforms. Find preorders at Bandcamp HERE.
Watch the band's previously issued video for "Manipulator" HERE and "Scoundrel" HERE.
ODD CIRCUS explores the suspension of space and time. Forged in improvisation, the band's music navigates boundary-less sonic terrain that embraces the unknown and welcomes the unique and peculiar. The result is an experimental style of psychedelic art-rock that careens its way into garage, fusion, krautrock, no wave, post-rock, noise, hard psych, and sci-fi prog.
"It's the kind of thing that fans of Zappa, Mike Patton, Cardiacs, The Residents, etc. are gonna eat up," wrote BrooklynVegan, "and like all of those artists, ODD CIRCUS really earn the right to be as weird as possible. It's not that the music isn't self-indulgent; it's just that they make self-indulgence sound really fucking awesome." ProgSpace championed "a bizarre sound that takes you to a quick extraterrestrial adventure," while PopMatters raved, "… absolutely delightful. From piece to piece, bouts of metallic jazz insanity, modulated noises, and wacky synths groove around syncopated drum patterns. They paint a paranoid vision of a part supernatural, part palpable post-apocalyptic world. The most delicious nightmare ever."
With a slew of future releases on the horizon, the band's auditory universe is just beginning to flourish. Or as Distorted Sound put it, "ODD CIRCUS is building something unique, that scintillates with creativity and intrigue."
"…proggy as all hell and bursting at the seams with interesting effects…" – Metal Epidemic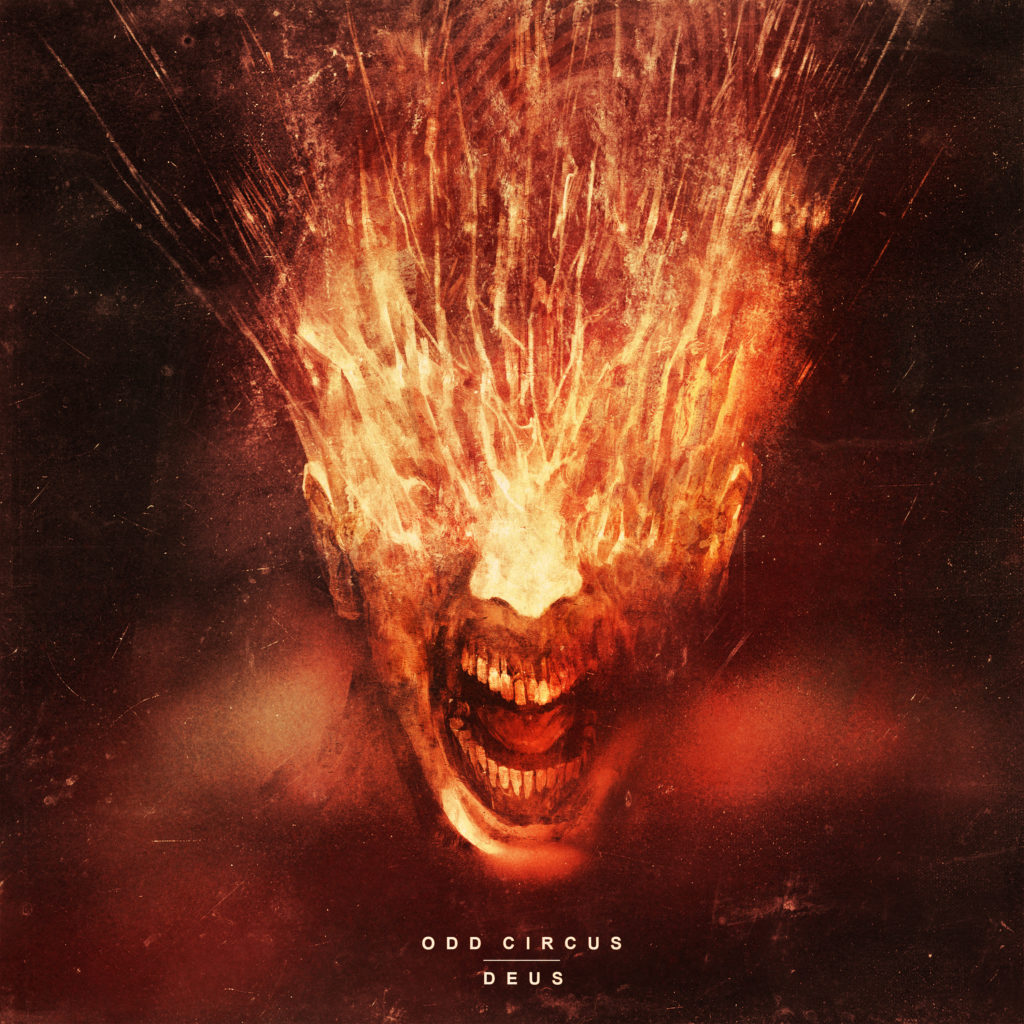 http://www.oddcircus.net
http://www.oddcircus.bandcamp.com
http://www.instagram.com/oddcircus
http://www.facebook.com/OddCircus
http://www.twitter.com/oddcircusband