Avant-rock trio ODD CIRCUS today reveals a video for "Arch Nova." Now playing at The ProgSpace, the song serves as the title track of their impending new EP.
Through improvisation, ODD CIRCUS' music explores the suspension of space and time navigating a boundary-less sonic landscape that embraces the unknown and welcomes the bizarre. The result is an experimental style of psychedelic art-rock that weaves its way into garage, fusion, krautrock, no wave, post-rock, noise, hard psych, and sci-fi prog.
Comments the band of their latest single, "'Arch Nova' is the EP title track and represents the final destination of our character's journey through a post-apocalyptic world. An abandoned city run by paramilitary gangs, 'Arch Nova' is not the beacon of civilization he hoped for. But somewhere here a community of survivors exists, and our hero will risk everything to find it and reconnect with humanity."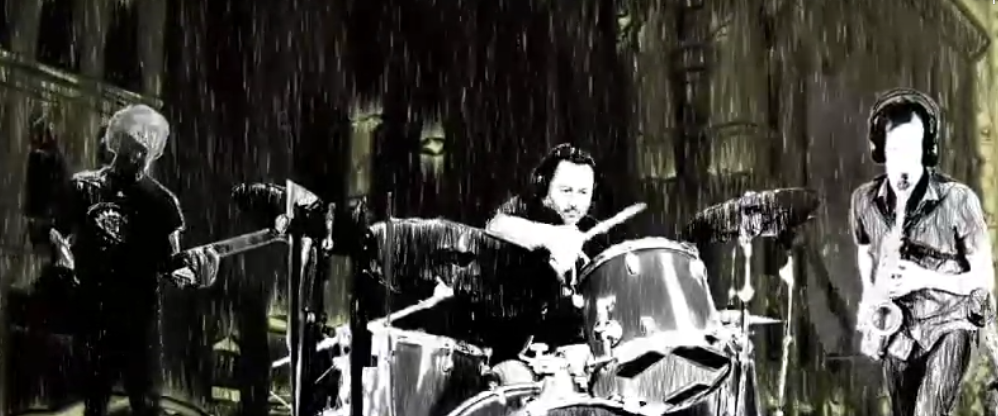 View ODD CIRCUS' "Arch Nova" video at THIS LOCATION.
View the band's previously released video "Maniac" at THIS LOCATION.
Compiled from free improvisations performed live from July 22nd to July 30th, 2020, Arch Nova follows the recent release of the band's critically lauded Mantha EP and serves as the second installment of a planned EP series. The release was recorded by the band, mixed by Crews Carter and ODD CIRCUS, and mastered by Joseph Carra at Crystal Mastering in Melbourne, Australia with cover art by Ahmad Lutfi a.k.a. Pert Doherty,
Arch Nova will be released digitally on June 25 via the band's own Good Idea Music. For preorders, visit the ODD CIRCUS Bandcamp page at THIS LOCATION.
After operating underground for several years, ODD CIRCUS – saxophonist Graham Robertson, drummer Partin Whitaker, and bassist/sound engineer Crews Carter – debuted its first release Lunatic Children in 2019 and soon amassed a cult following on Instagram. The band re-entered the studio in July 2020 and kicked off the first of a series of releases from these sessions in April 2021 with Mantha – a bold six-track EP imagining aural visitations from supernatural creatures.
Mantha's intrepid new sound received strong marks from critics. "It's the kind of thing that fans of Zappa, Mike Patton, Cardiacs, The Residents, etc. are gonna eat up," wrote BrooklynVegan, "and like all of those artists, ODD CIRCUS really earn the right to be as weird as possible. It's not that the music isn't self-indulgent, it's just that they make self-indulgence sound really fucking awesome." The Prog Space similarly lauded the EP's, "bizarre sound [that] takes you to a quick extraterrestrial adventure," and awarded a rating of 9/10, while Avant Music News championed, "…an intense and structured jam session that never lets up. It manages to be both spacious and full of notes, making it an enjoyable and rewarding experience."
http://www.oddcircus.net
http://oddcircus.bandcamp.com
http://www.instagram.com/oddcircus
http://www.facebook.com/OddCircus
http://twitter.com/oddcircusband