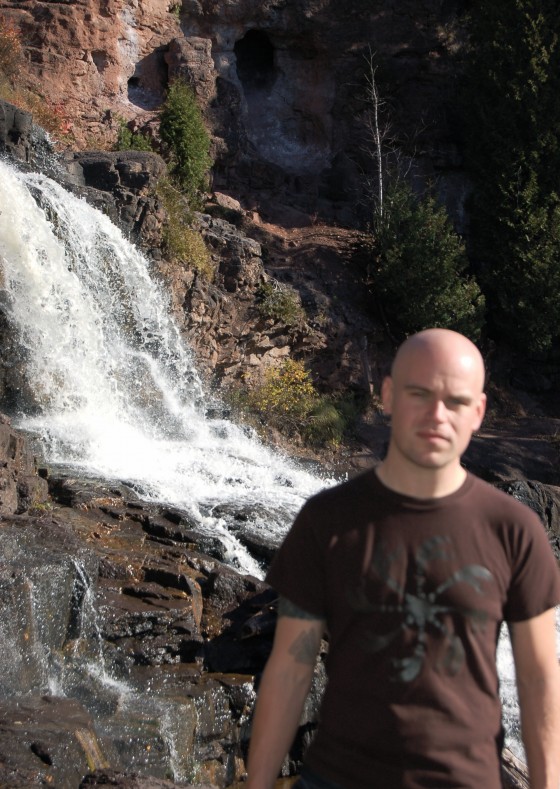 OBSEQUIAE, Minnesota's organic, medieval metal outfit, is preparing for the release of their sophomore LP, Aria Of Vernal Tombs, through 20 Buck Spin later this month. While the anxiously awaited album is already reaping critical pre-release acclaim, the physical embodiments of the record has been very slightly delayed, so in response, the band and label have issued another new passage of glorious audio from the platter to the masses. American Aftermath has lent their assistance in issuing "In The Absence Of Light" through an exclusive premiere from OBSEQUIAE's Aria Of Vernal Tombs.
Bask "In The Absence Of Light" at American Aftermath RIGHT HERE.
OBSEQUIAE's "Pools Of A Vernal Paradise" is now playing at Cvlt Nation at THIS LOCATION, and the segued opening tracks, "Ay Que Por Muy Gran Fremosura" and "Autumnal Pyre," via No Clean Singing HERE.
Aria Of Vernal Tombs will see CD and digital release on May 26th, and the vinyl in July, both physical versions to be delivered in gorgeous, foil stamped packages, all via 20 Buck Spin.
The sparse, sorrowful harp pieces appearing throughout Aria Of Vernal Tombs provide a foundation on which to base the longer metal-based sagas that form the album's core. OBSEQUIAE's black, death and traditional heavy metal influences seamlessly merge with medieval, Middle Ages music in baroque yet abrasive reverence, resulting in a remarkably original long-player. With a wet clarity to the incandescent production that cites underrated obscurities like Sacramentum's Far Away From The Sun and Eucharist's A Velvet Creation, along with the early works of Varathron, Samael and Rotting Christ, the atmosphere created on Aria Of Vernal Tombs brings to 2015 what such bands strangely but sincerely captured years ago. Every sound and shimmering tone is intentional and essential to this rite of Spring.
http://www.facebook.com/epicuscastlecusmetallicus
http://www.20buckspin.com
http://www.facebook.com/20buckspin
http://twitter.com/20buckspinlabel