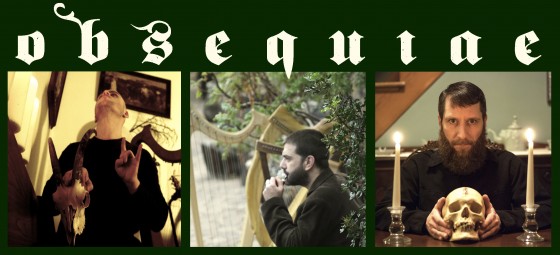 20 Buck Spin is proud to announce the signing of American metal outfit, OBSEQUIAE. Hailing from the great Northern end of Minnesota, the band creates a unique, organic blend of dark, melodic black and death metal infused with traditional medieval music.
OBSEQUIAE's debut album, Suspended In The Brume Of Eos, was released on CD via Bindrune Recordings in 2011. Having remained an in-house favorite since its initial release, 20 Buck Spin is proud to confirm the upcoming release of Suspended In The Brume Of Eos on vinyl for the first time on May 27th. Repackaged with new artwork the new vinyl edition will act as a reintroduction of OBSEQUIAE in advance of the band's anticipated second LP, which will surface on 20 Buck Spin later in 2014.
Conjuring images of a medieval Europe where modern life has yet to infringe, Suspended In The Brume Of Eos harkens back to the pre-wimp-out melodic Scandinavian death metal of the 1990s; dark, aggressive, conscious of songcraft and unintimidated by complexity. Their deep knowledge of European traditional music and instrumentation is evident throughout, particularly in the ornate, colorful interludes that tie the album together like tapestries in a ruined castle. Had John Renbourn started a project with Quorthon something like OBSEQUIAE might be the result. In the tradition of Bathory, very early In Flames, A Canorous Quintet, Pentangle, Fairport Convention, Dissection and Agalloch, the initial release of Suspended In The Brume Of Eos has already seen the album crowned as "an enthralling journey, a journey where glowing, somnolent black metal is mixed with gorgeous medieval acoustic interludes" by Last Rites. The Inarguable agreed, noting, "Triumphant and obscure, OBSEQUIAE's texturally complex, almost-technical approach to medieval-tinged black metal is, in this reviewer's opinion, highly enjoyable and unique," and Chips & Beer Magazine champions the band, stating "The handiwork of the native Minnesotans … returns wonder to the mundane, seen in untouched fields of wheat and moss, in wild creatures and the first rays of sun and all that is simple and profound."
Preorders for the vinyl edition of In The Brume Of Eos will be available in the near future, and new stateside live performances are being scheduled in the second half of the year.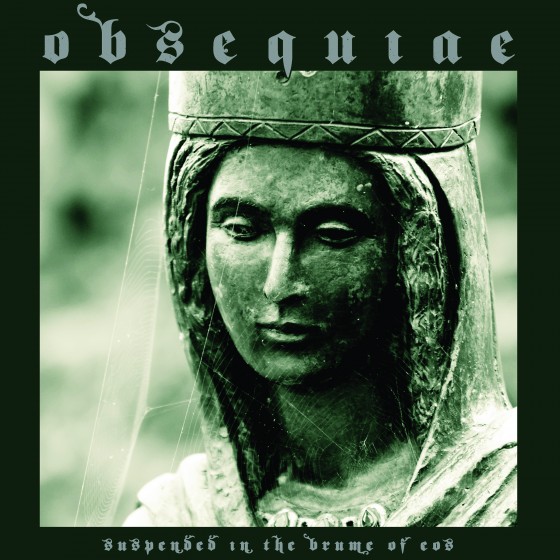 In The Brume Of Eos Track Listing:
1. Altars Of Moss
2. Sidhe
3. In The White Fields
4. Suspended In The Brume Of Eos
5. Wildes Heer
6. The Wounded Fox
7. Atonement
8. Estas Redit
9. Arrows
10. The Starlit Shore
11. Boreas
12. Cabin Lights
https://www.facebook.com/epicuscastlecusmetallicus
http://www.20buckspin.com
http://www.facebook.com/20buckspin
http://twitter.com/20buckspinlabel