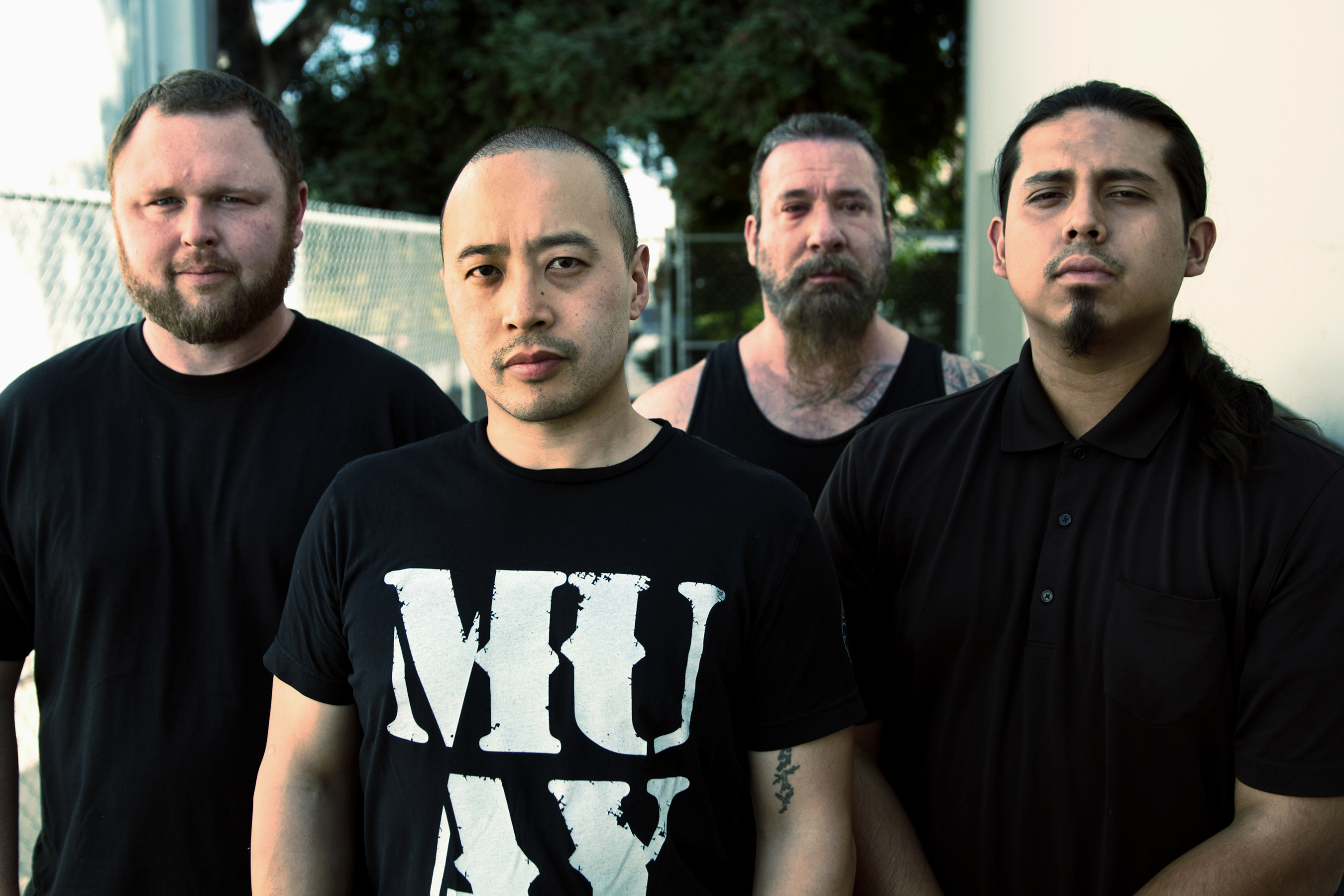 Today marks the long-anticipated release of The Path Towards… full-length from extreme metal titans OBLIVION. The Path Towards… was recorded and engineered by Zack Ohren (Animosity, Suffocation, All Shall Perish, Cattle Decapitation, Fallujah et al) at Castle Ultimate Productions and features artwork by Daniel McBride (Black Label Society, The Dillinger Escape Plan, Chimera et al).
Stream The Path Towards… in full at THIS LOCATION.
If you missed it, be sure to check out the band's video for "Mechanistic Hollow" below.
Various physical bundles of OBLIVION's The Path Towards… are currently available at THIS LOCATION. For digital orders, point your browser HERE.
On the eleven-track The Path Towards…, OBLIVION — featuring within its ranks vocalist/bassist Nick Vasallo (ex-Antagony), guitarists Ben Orum (All Shall Perish, ex-Antagony) and Ted O'Neill (ex-Alchemicon), and drummer Luis Martinez (ex-Antagony, ex-The Zenith Passage) — has manifested a record that's darker, heavier, and even more eclectic than their critically-adored debut, Call To Rise. Composed by Vasallo early this spring, the recordingboasts an all-star lineup of guest artists that includes Karl Sanders (Nile, guest songwriter), Eddie Hermida (Suicide Silence/All Shall Perish, guest vocals), Enrico H. Di Lorenzo (Hideous Divinity, guest vocals), and Carlos Saldana (Connoisseur, guest vocals). The album also marks Orum's and Vasallo's first time collaborating on music since Antagony's debut in 2001. With precise and intricate guitar solo work by O'Neill and legendary performances by Martinez, OBLIVION forges ahead stronger than ever with The Path Towards…
"…technical as all hell and heavy as fuck…" — Metal Injection
"The songs are focused into brief spikes of brutality, lasting long enough to express themselves in no uncertain terms, but ending before they can develop any superfluous parts. It's a credit to the songwriting skills of the band that they've managed to condense everything they want to say into thirty-five minutes of aural carnage. The Path Towards… has definitely been worth the wait." — Wonderbox Metal
"…an excellent, content rich death metal record that deserves a spin or ten. It's a dark and dissonant ode to extinction set on a universal, apocalyptic scale. It was easily worth the wait and gets better with every listen." — The Circle Pit
"The overall tenure of The Path Towards… follows all the original formulaic necessities of traditional death metal, whilst simultaneously evolving the music into something much more experimental and almost symphonic in it's arrangements – a testament to Vasallos abilities as an accomplished composer." — Meta Nexus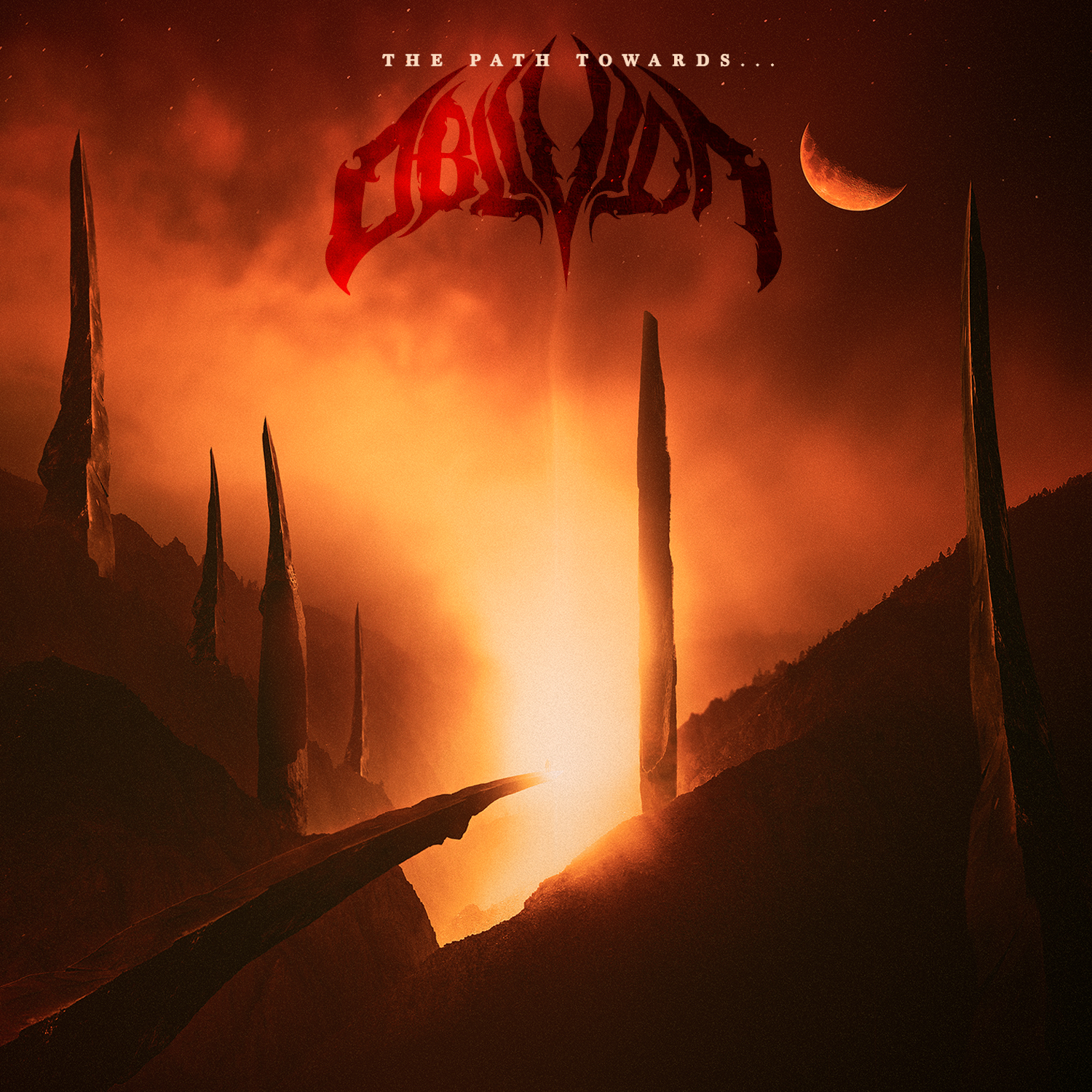 http://www.facebook.com/OBLlVlON
http://www.uniqueleader.com
http://www.facebook.com/UniqueLeaderRecords