Indisciplinarian is preparing to release Ensomhedens Kolde Kald, the debut LP by Copenhagen, Denmark's melodic hardcore outfit, NYT LIV, this Friday. As the band and label prepare for the album's official unveiling, they have partnered with US hardcore portal No Echo to premiere a video for the album's powerful "Fortidens Tæsk" single.
As with the album in general, "Fortidens Tæsk" is a grave and indignant piece. NYT LIV's singer and lyricist Michael Aagesen composes a straightforward and simple Danish poetry, which positions itself within the literary tradition of Danish social realism from the '70s. The song touches upon subjects such as loneliness, abuse, love and suicide, and the sympathy lies with people, as most people are: Without power, money, and agency, and with perfectly normal problems of both existential psychological and economical observance.
The simplistic, raw, and expressive music video for "Fortidens Tæsk," which translates to "Batterings Of The Past," was created by guitarist Martin Goltermann.
Michael Aagesen states of the song, "'Fortidens Tæsk' is about growing up with a family, which is bad for you. Once I had a friend, who had a bad upbringing. His father was hard on him, and there was no love. Everything became too much, so he tried to escape from everything by doing drugs. His search for escape ended up killing him. We all know someone, who grew up with a father or mother, who drinks or beats them up."
No Echo offers, "NYT LIV is a band that isn't afraid of injecting melody into their searing take on hardcore."
See NYT LIV's "Fortidens Tæsk" video at No Echo RIGHT HERE.
Ensomhedens Kolde Kald will see release on vinyl and all digital platforms this Friday, May 3rd. Find vinyl preorders through Indisciplinarian HERE. Also see the previously-released video for "Blodet Skygger" HERE.
NYT LIV will perform at Spot Festival in Aarhus, Denmark on the day of the LP's release this Friday and has also announced a performance at Indisciplinarian Fest in Copenhagen two weeks later. More show announcements will follow shortly.
NYT LIV, the name translated to "New Life," is a melodic, rocking hardcore band with slick, infectious hooks. Comparable to outfits like Modern Life Is War and Kvelertak, the band sings in their native Danish language about current social problems. Their bold debut album Ensomhedens Kolde Kald ("The Cold Calling Of Solitude") captures ten songs which deliver ferocity and intensity combined with dynamic songwriting in a lyrical field of social indignation. The album was produced by Jacob Bredahl (Rising, Hatesphere, Fossils), mastered at Audiosiege by Brad Boatright (Modern Life Is War, Nails, Mutoid Man), and completed with artwork and layout by Lasse Høgh.
NYT LIV Tour Dates:
5/03/2019 Spot Festival – Aarhus, DK – Spot Metal w/ Baest, Orm, LLNN, Xenoblight [info]
5/18/2019 Pumpehuset – Copenhagen, DK @ Indisciplinarian Fest [info]
NYT LIV was formed in 2016 and subsequently recorded the debut EP, Livet Brænder ('Life Is Burning'), which was released August 2017. Following the release came a busy 2018 during which the band made a mark with performances at major Danish Festivals such as Roskilde, Copenhell, and Aalborg Metal Festival. NYT LIV is a flock of experienced musicians from the Danish hardcore and metal scene in which the members has recorded and toured with a string of powerful acts. The merits of the members are showing in a focused songwriting and sound as well as in the band's energetic and confrontative shows that are equally solid entertainment and indignant catharsis, depending on what you seek to extract from a hard-hitting rock performance. Either way, the human immediacy of the music does not deny itself, and it is swiftly realized, that this is a band with something on their mind.
As on the EP, NYT LIV's debut album was recorded with Jacob Bredahl producing and Brad Boatright mastering, giving the album an aggressive, organic, and intimate sound. Bredahl is an old friend of the band and its members, whom has all recorded with him in prior contexts. Therefore, a cooperation was natural and with his signature and background in the same scene, Bredahl comes as an integrated part of the band's sound. The unit's music can be viewed as a summary of the members' earlier endeavors plus the experienced musician's natural pursuit of an expression void of detours and unnecessary elements. NYT LIV cuts to the bone and delivers direct and engaging songs in a hard rocking and melodic version of metallic hardcore, in which music and lyrics seems to be perfect for communicating with an attentive audience. It is possible to have good time, but also to let one be captured and rightfully enraged from the personal and solemn narratives that portraits a world on the brink of dissolution.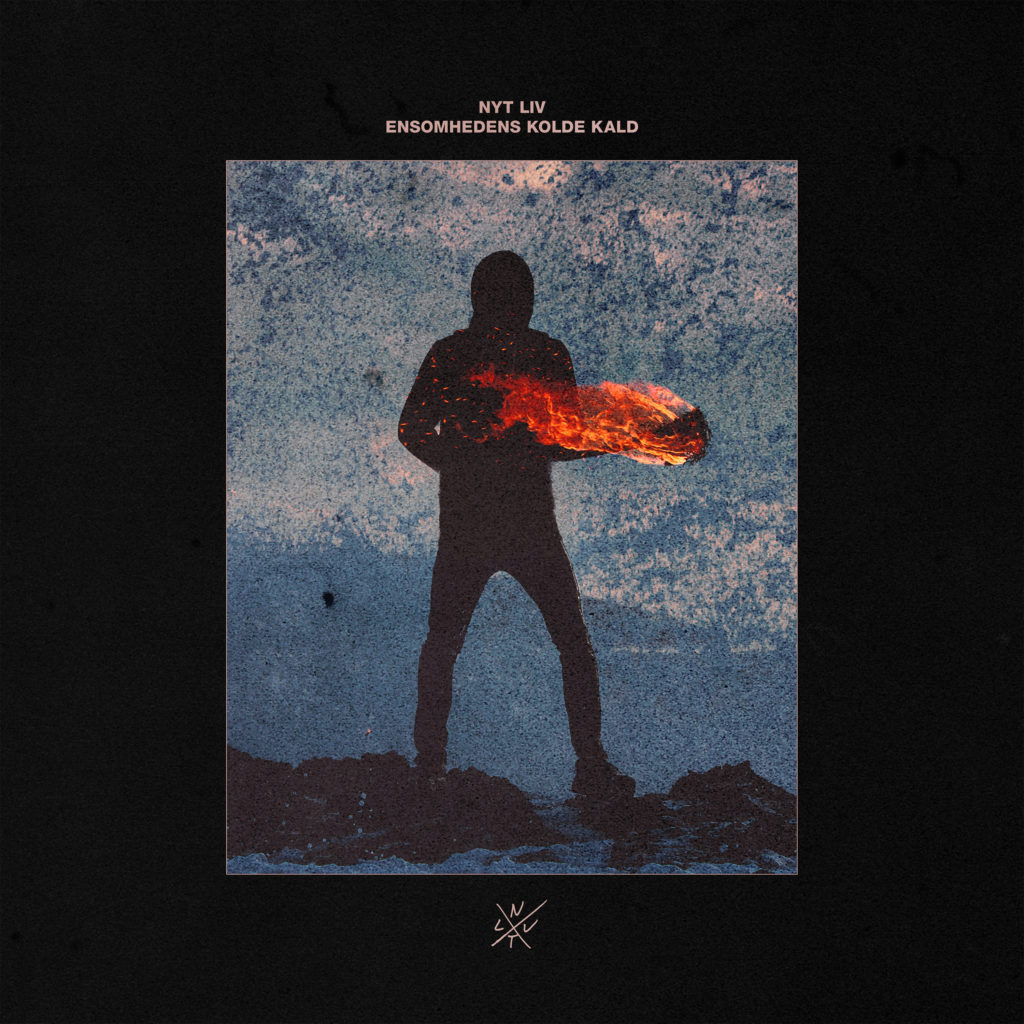 http://www.nytlivband.dk
https://www.facebook.com/nytlivband
http://www.indisciplinarian.com
https://indisciplinarian.bandcamp.com
http://www.facebook.com/indisciplinarian