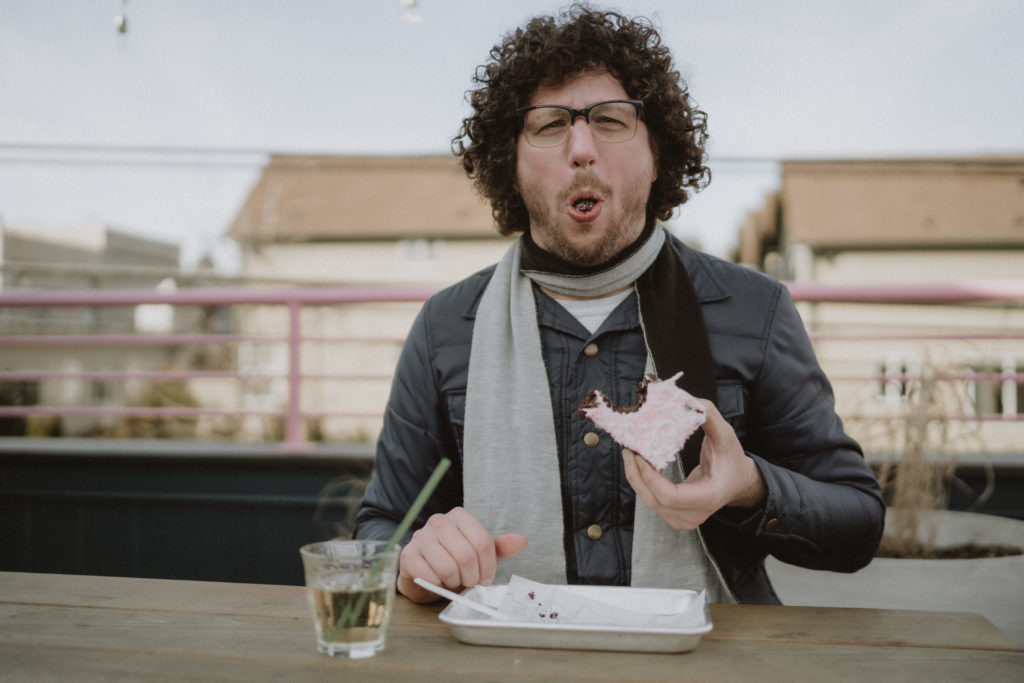 NUCLEAR DUDES, the solo venture spearheaded by Jon Weisnewski (Sandrider, Akimbo), today unveils the official new video for "Boss Blades." Now playing at No Clean Singing, the song serves as the title track from the project's debut full-length, set for release this Friday, July 7th, via Modern Grievance Records.
NUCLEAR DUDES is a manic mix of extreme metal, synth-prog, powerviolence, and industrial noise. Or, as Weisnewski puts it, the project is a wild-eyed response to the question, "What if Carcass and Gary Numan were locked in a studio and had to figure out how to make a record together?" If that description sounds completely unhinged – well, it is. Yet the anxious showdown of whirlwind riffs vs. mercurial synths makes for mesmerizingly fun drama, likely leaving you tongue-tied and resorting to a gif search for "face melting" to describe your feelings.
Elaborates Weisnewski on the track and video, "Even though NUCLEAR DUDES is a far-too-indulgent solo experience, I really want to push it into more collaborative territory with other artists that I respect. This album is the first attempt at bringing others in to test the waters with some guest vocalists, and when it comes to screaming on top of loud nonsense, I think Dave Verellen might be the best to ever do it. When I asked him if he'd help on a few tracks, I had no idea the Botch reunion stuff was in the works and very naively thought, 'I bet he doesn't have much going on with music right now?' I'm so pumped it worked out. His growl is so iconic!
"It may be shocking, but despite the varnished sheen of professional gloss in each and every frame, the video is a completely DIY project that I threw together at home. My art director was an eight-year-old boy who likes to draw weapons."
Adds No Clean Singing in part, "In most respects, from the live shots of Weisnewski and Verellen to the graphic embellishments, the video is wild, and often humorous. And in some respects, the same is true of the music — but it's also violent, and it makes a few unexpected turns that aren't remotely funny.
"After the crazed keyboards in the opening (which make a few later reappearances), the song erupts in a burst of battering, brawling, and torching belligerence, a grindcore tirade made even more furious by the screaming tandem of Weisnewski and Verellen's vocals and by intervals of bullet-spraying percussion and pile-driver thuggery.
"But then comes the first twist, as the swirling keyboard surfaces and then leads the music off into a phase of glimmering mysterious brilliance, mesmerizing notwithstanding the strident yelling in the distance…"
"And then comes the next turn, a punishing descent into stricken bleakness. Slower than before, the grooves pound even more ruthlessly, and the guitar moans in agony and wails its affliction. The vocals are still strikingly intense, but now seem intensely tormented rather than enraged…"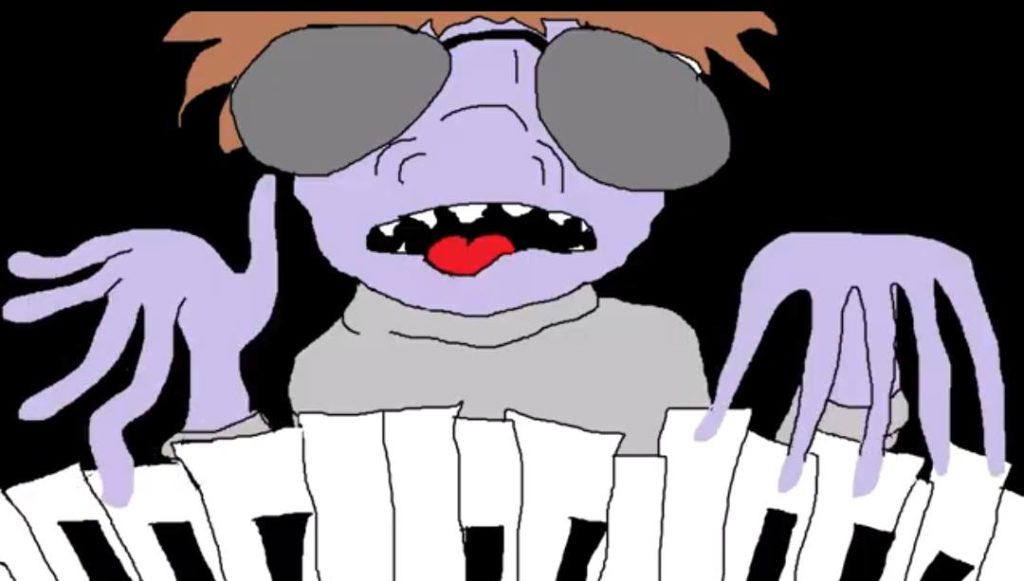 Watch NUCLEAR DUDES' "Boss Blades" video at No Clean Singing HERE.
Boss Blades was written and recorded by Jon Weisnewski with the exception of the guest vocals by Dave Verellen (Botch) and Irene Barber (Dust Moth), which were recorded by Matt Bayles at Litho Studios in Seattle, Washington. The album was mixed by Matt Bayles and mastered by Ed Brooks at Resonant Mastering.
Boss Blades will be released on cassette and digitally. Find preorders at THIS LOCATION where "Manifest Piss Tape" and "Year 3" can be streamed.
Initially, NUCLEAR DUDES began as a way for Weisnewski to keep his mind and hands busy in the early days of lockdown. As a video game developer who has worked on major franchises like Halo and Destiny, as well as a musician who has consistently spent nights at band practice or playing shows as the guitarist/vocalist for the Seattle heavy rock institution Sandrider (and formerly the Alternative Tentacles/Neurot punk-hardcore group Akimbo), he knew he needed to find a way to keep being creative. So he did what many other musicians did at the time and began recording music by himself at home, using only guitars and a laptop. But rather than turning to slower, acoustic music like many others, he went in the other direction entirely, dialing up both the volume and tempo – and letting all of his seemingly opposing influences live freely in the same place. In 2022 he released two EPs, Bad At Sleep and Gin & Panic, with the idea that he'd eventually add more collaborators to the project – a vision that is now being realized Boss Blades.
With twelve tracks, Boss Blades is NUCLEAR DUDES' longest and most complex release yet, beginning with the gargantuanly heavy title track showcasing the legendary roar of Dave Verellen (Botch), immediately followed by the sludgy, driving riffs of first single, "Manifest Piss Tape" – an intentional homage to Melvins' early-2000s lineup and style.
While Weisnewski describes most of the album's lyrics and song titles as "nonsense," there are a handful of poignant moments buried deep within the silliness: "Lasers In The Jungle" sees him and Verellen avenging Carrie Fisher by skewering Paul Simon's attempt to gaslight her in the lyrics of "Graceland." The synthy, almost doom-like track "Many Knives" employs the crystalline voice of Irene Barber (Dust Moth), whose lyrical metaphors of floating knives beautifully describe the feeling of being stuck and seeing painful outcomes no matter what move you make. And the album's most outwardly reflective track "Guitart" adds saturnine acoustic guitar under a sample of Grace Jones musing about gender and sexuality in an '80s interview – at least three decades before that topic reached mainstream culture. The album concludes with the slow-building, ambient turmoil of "A Special Torture," gracefully reining in all the chaos of Boss Blades and giving it a solemn sendoff.
"…a slow burning, almost cinematic trek through what feels like a sepia-stained, dying world, bereft of life and caked with dust, dirt, and grime from neglect." – Everything Is Noise on "Year 3"
"The music seems to moan and bray even as it pounds and fractures the pavement, but the vocals scream, and the music seems to scream as well. Indeed, the song builds to a maelstrom of thunderous bass, full-riot drumming, and an equally riotous collage of blurting, screeching, swirling, and searing guitars (or keyboards, and who knows what else)." – No Clean Singing on "Manifest Piss Tape"
http://www.twitter.com/nucleardudes
http://www.instagram.com/nucleardudes/?hl=en
http://www.tiktok.com/@nucleardudes
http://www.moderngrievance.com
http://www.facebook.com/moderngrievance
http://www.instagram.com/moderngrievance