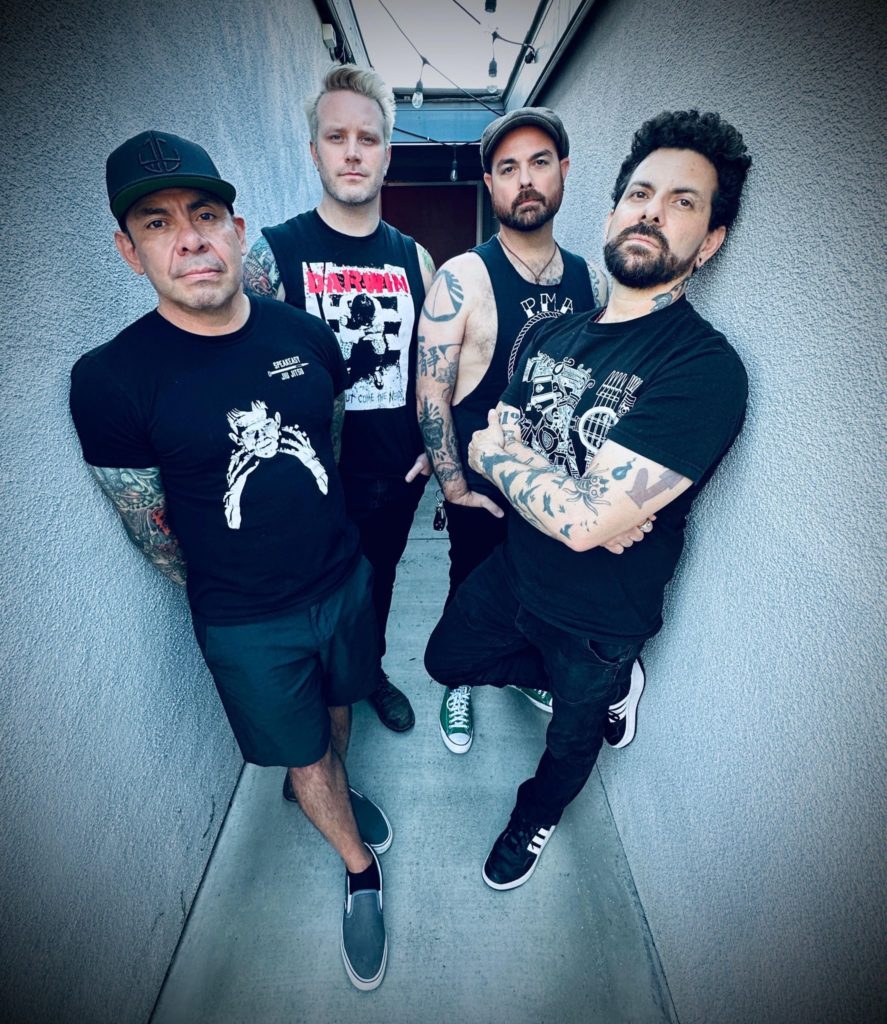 by Rachael Contreras
How do we exist in modern conditions and still uphold friendship, honesty and personal growth while learning from one another? EMPIRED, a new Southern California-based explosive four piece formed by alumni of Outspoken, Hail ACAB, Lastlight, Dime Runner, and more, is all about gathering energy and momentum and keeping it going.
Much like greats before them such as The Clash, Fugazi et al., EMPIRED's bassist/vocalist Jai Hansel, drummer Danny Baeza, and guitarists/vocalists Bruce Zebal and Cam Mosavian have a vision of music mattering and retaining depth despite the dehumanizing forces pushing down on us each day, creating from a place of mutual respect.
"Being in EMPIRED, without over idealizing, is like playing in my dream band," says Hansel. "You have seasoned guys who were just looking for the right match literally and figuratively speaking to light a bonfire of creativity."
"I've been in so many bands since I was sixteen," adds Baeza. "EMPIRED is hands down my favorite of all time. Not because it's new, it's because I get to write and create with a room full of dudes I admire, respect and love. So much positivity in this band!"
Starting as a three-piece, the group wrote and recorded five songs in five weeks and then added a second guitarist. The result is an energy-focused, melodic yet forceful blend of the best that punk and alt-rock has to offer. The material was recorded and produced by friend Paul Miner at Buzzbomb Studios (Death by Stereo, Zebrahead, Fear) and is the start of something sure to be memorable.
"What EMPIRED feels like to me is that after more than twenty-four years of playing in bands, I've finally found that voice I was looking for," says Zebal. "Everyone is in, they can say what they feel, and it's the 'group' that makes it happen. I don't know; you feel fearless in it."
Newest member Mosavian further elaborates, "Bruce played me the new songs when we were just hanging out one day and my jaw dropped. I knew I needed to be in this band immediately. From the songs to the chemistry between everyone, it clicks so well. They were doing exactly what I wanted to do."
Today, EMPIRED issues their new single, "Arco," through an energetic video through a premiere hosted at Punknews. The video was filmed at The Hawk Bar in Long Beach, shot and directed by Josh Roush.
Tune in and check out EMPIRED's "Arco" video first at Punknews RIGHT HERE.
The band's first single "Paradise" can be found at Bandcamp and other streaming points as well. Watch for additional singles from EMPIRED to be issued over the weeks ahead, while the band continues writing for their debut album.
EMPIRED recently began performing live and has since played an array of shows throughout their local scene with more lined up for the weeks ahead and much more to follow. See confirmed upcoming shows below and stand by for further live plans.
EMPIRED Live:
8/11/2023 Union Barber & Beer Lodge – Corona, CA
8/26/2023 Neon Bear Brewery – Pomona, CA
9/14/2023 Supply & Demand – Long Beach, CA
9/22/2023 Kensington Club – San Diego, CA
9/23/2023 Mi Ranchito Bar – Boyle Heights, CA
EMPIRED:
Bruce Zebal – vocals, guitars
Jai Hansel – vocals, bass
Daniel Baeza – drums
Cam Mosavian – vocals, guitars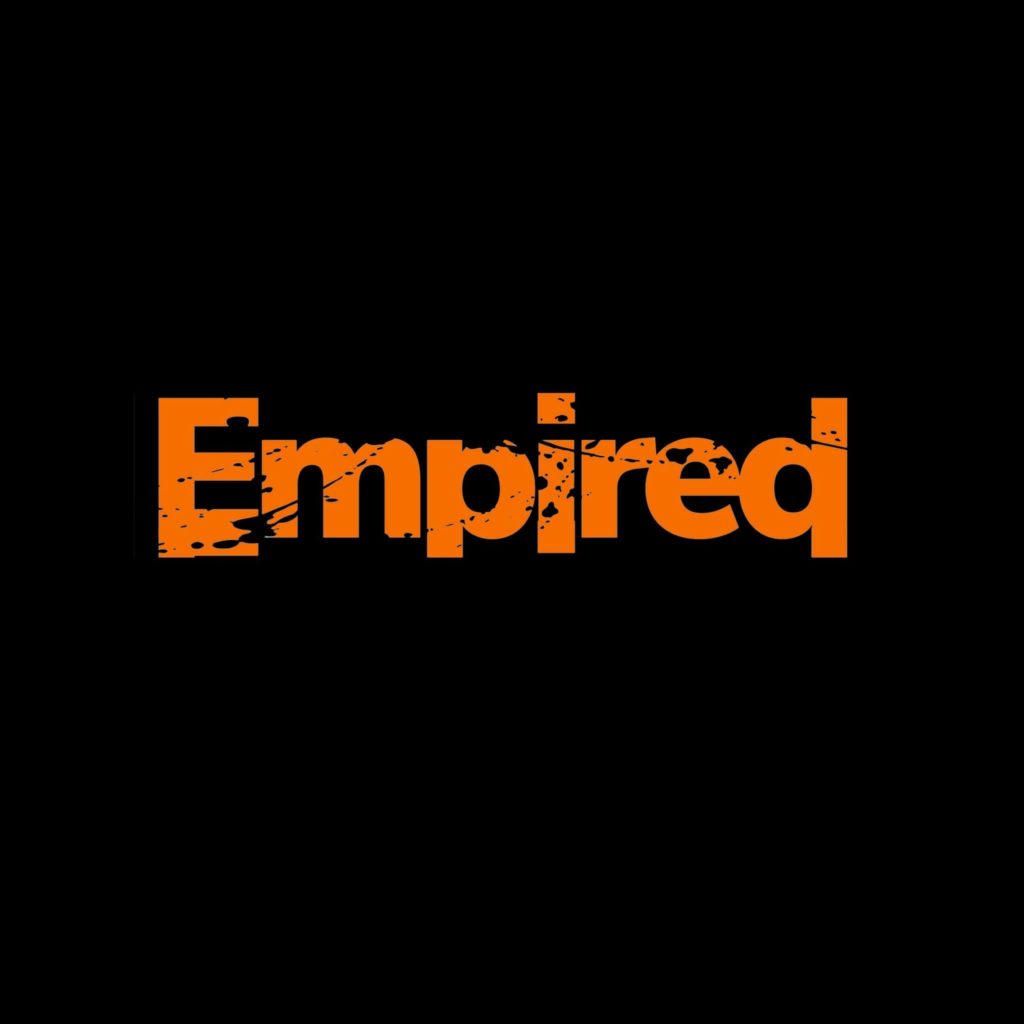 https://linktr.ee/empiredmusic
https://empiredmusic.bandcamp.com
https://www.instagram.com/empiredmusic
https://www.tiktok.com/@empiredmusic
https://www.youtube.com/@EmpiredMusic