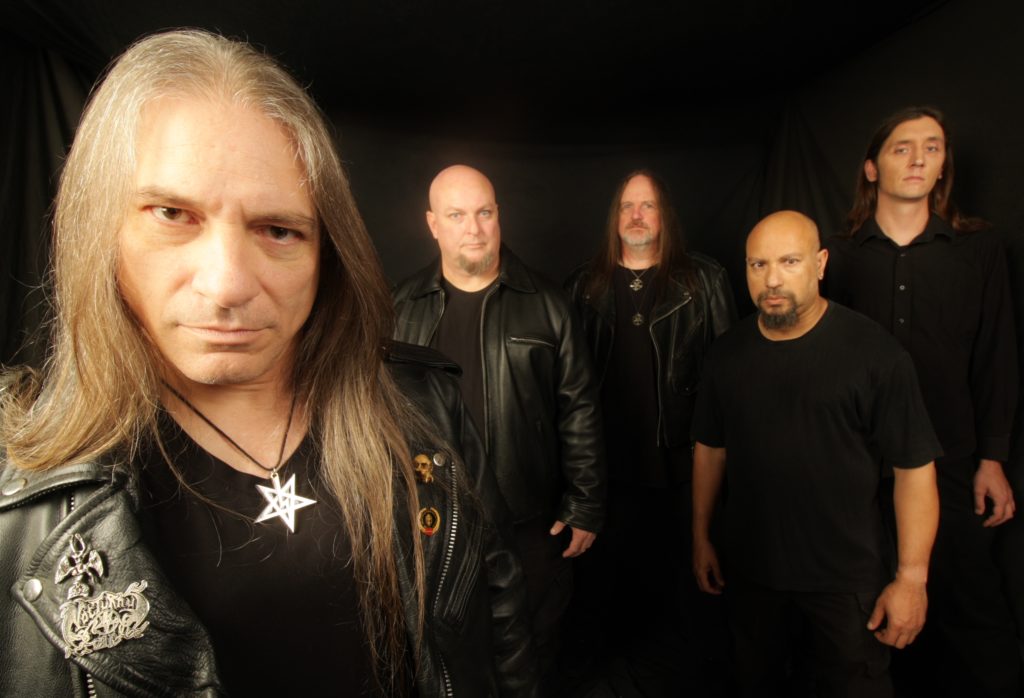 Sci-fi death metal veterans NOCTURNUS AD today unveil the stunning visual accompaniment to "Apotheosis." The track comes by way of the band's Paradox full-length, released in May via Profound Lore.
Directed and edited by Jason Stevens with animation by Michael Ricks, the mind-bending, futuristic clip brings longstanding NOCTURNUS AD figure Dr. Magus to life. Notes founder Mike Browning, "This video is something that I have wanted to do for quite a while; now we have the perfect imagery to go with the atmosphere of the music. I wanted to take it to the next level with Dr. Magus and make him a real character. This is only the beginning!"
View NOCTURNUS AD's "Apotheosis" at THIS LOCATION.
Stream NOCTURNUS AD's Paradox in its entirety via Bandcamp HERE or Spotify HERE.
Paradox was produced by Jarrett Pritchard (Goatwhore, 1349, Gruesome, Wolvhammer) at New Constellation Studio with artwork by Timbul Cahyono (Pyrexia, Avulsed, Terrorizer) and is available on CD, LP, cassette, and digital formats. For orders go to THIS LOCATION.
Resurrected from the ashes of one of the most influential death metal bands of all time, Nocturnus, NOCTURNUS AD was initiated by founding mastermind/death metal legend Mike Browning. His intention? To continue the path laid down twenty-eight years earlier by the legendary Florida death metal band's seminal 1990 full-length The Key, an album recognized as one of the most important death metal albums of all time.
NOCTURNUS AD's Paradox is the direct and proper follow-up to The Key, both musically and thematically where the story and themes vocalist/drummer Browning initially penned continue through the lens of the occult. Paradox's story follows the journey of Dr. Allen William Magus (aka Dr. Magus), a scientist ravaged by a war plague disease and kept alive by creating a bio suit; the aftermath of the events revealed on The Key.
On a musical plane, Paradox's atmospheric, technical, and dark occult death metal blueprint harnesses the energy of The Key and the overall death metal vibe of the early '90s in the same forward-thinking way that Nocturnus exhibited. Indeed, Paradox is true sci-fi death metal reclaiming its throne. With Browning commanding the craft alongside guitarists Demian Heftel and Belial Koblak, bassist Daniel Tucker (ex-Obituary), and keyboardist Josh Holdren – a lineup that also forms Browning's other band, After Death – the Nocturnus legacy marches on.
"The cult death metal act returns with a fresh blast of hellish air, full of joyously absurd keyboards, hyper-technical guitars, and apocalyptic sci-fi visions." – Pitchfork
"…a perfect sequel to The Key; it ups the intensity whilst also elaborating on the use of keyboards and sinister sci-fi sounds that made that album so unique without retreading old ground, and it serves as both a potent recap of what made Nocturnus so good in the first place whilst simultaneously progressing their style and catapulting it at Mach speed into the 21st century." – The Quietus
"… it really tries (and is) the successor it claims to be. The Jarrett Pritchard production sounds like it's been aging in canopic jars for an eternity… Musically, Browning has opted for authenticity, bringing in guitarists Demian Heftel and Belial Koblak to arpeggio and whammy bar into celestial abyss as keyboardist Josh Holdren layers in the subterranean atmosphere." – Decibel
"Paradox will still give you that same frisson you felt when you listened to The Key for the first time." – Exclaim!
"A twisted, contorted heap of gnashing riffs and the sci-fi keyboard elements that have defined the Nocturnus sound for so long, 'Precession Of The Equinoxes' assuages the fear fans may have had about Browning tainting the legacy." – Loudwire on "Precession Of The Equinoxes"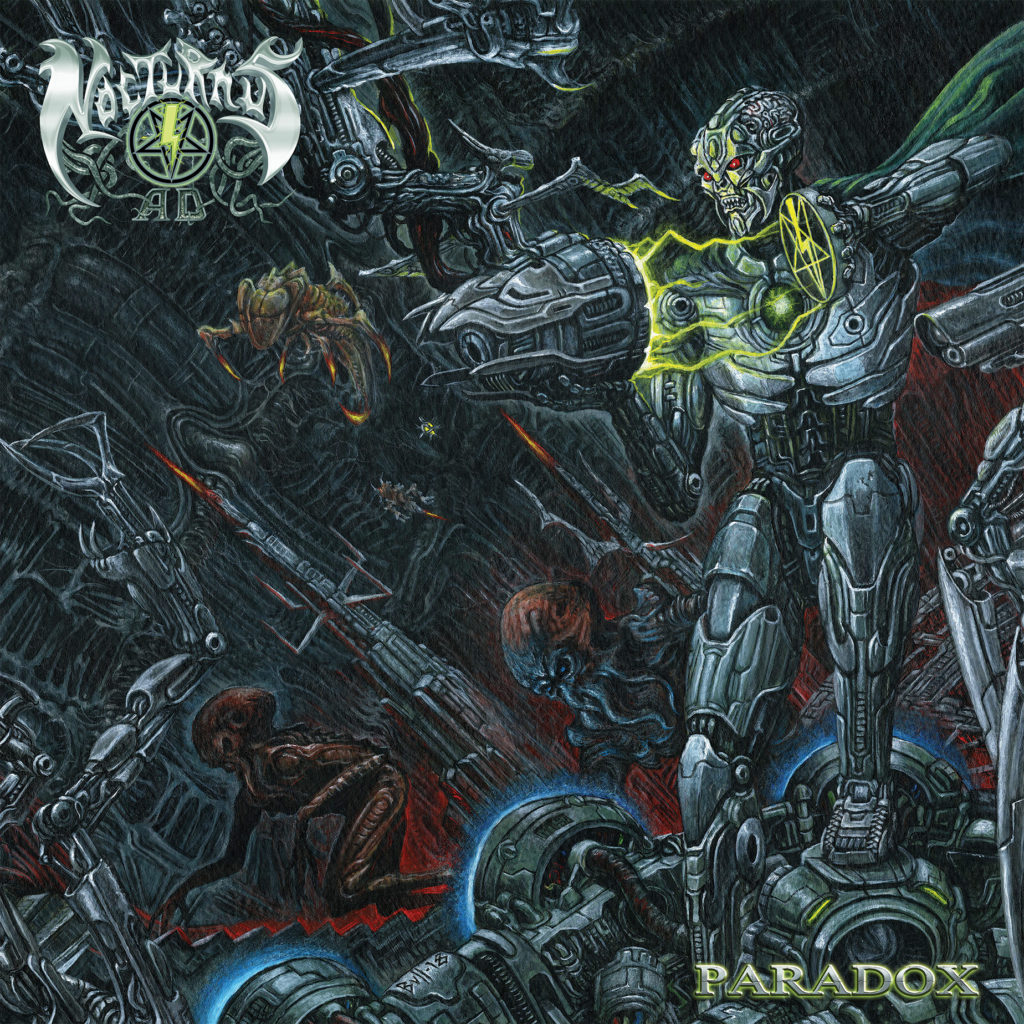 http://www.facebook.com/NocturnusAD
http://www.profoundlorerecords.com
http://www.facebook.com/profoundlorerecords
http://www.profoundlorerecords.bandcamp.com
https://www.instagram.com/profoundlorerecords