Greek ambient/experimental unit NOCHNOY DOZOR – featuring guitarist Manos Georgakopoulos of doom eccentrics Universe217 – unveiled their staggering eponymous debut EP today via Prophecy Productions.
Reaping widespread accolades from underground critics in the "know," in an 8/10 rating TerraRelicta hails, "an intriguing mix of a variety of genres, from ambient soundscapes to doom, and from pop to harsh rock." Infernal Masquerade lauds a record that's, "heavy and mysterious," while Two Guys Metal Review observes, "There is a real power and sense of bleak humanity to some of these songs and the transcendent chorus that comes crashing down around your ears can leave you in tears. A strong start from a band who seem destined to take on the world."
Stream Nochnoy Dozor in its stunning entirety at THIS LOCATION or below.

Nochnoy Dozor is out now on CD and vinyl formats with the digital edition to see release November 1st via Prophecy Productions. For US orders, visit THIS LOCATION, for EU orders go HERE, and for digital orders go HERE.
Forged in December of 2015 and named after the Sergei Lukyanenko novel, NOCHNOY DOZOR (translated: Night Watch) embraces a variety of genres, with ambient soundscapes and pop flourishes clashing against heavy breaks and moments of harsh rock outbursts, all defined by the sophisticated interplay of synths and guitars. Dominating it all however are the dueling vocals of Lina and Revekka who guide listeners through their atmospheric and often atypical musical explorations. NOCHNOY DOZOR understands the "less is more" concept manifesting an immersive sonic experience that delves deep into the soul of all those willing to listen.
NOCHNOY DOZOR:
Manos G – guitar
Lina – vocals
Revekka – backing vocals, synth
Chris "Jo" – drums
Nick – bass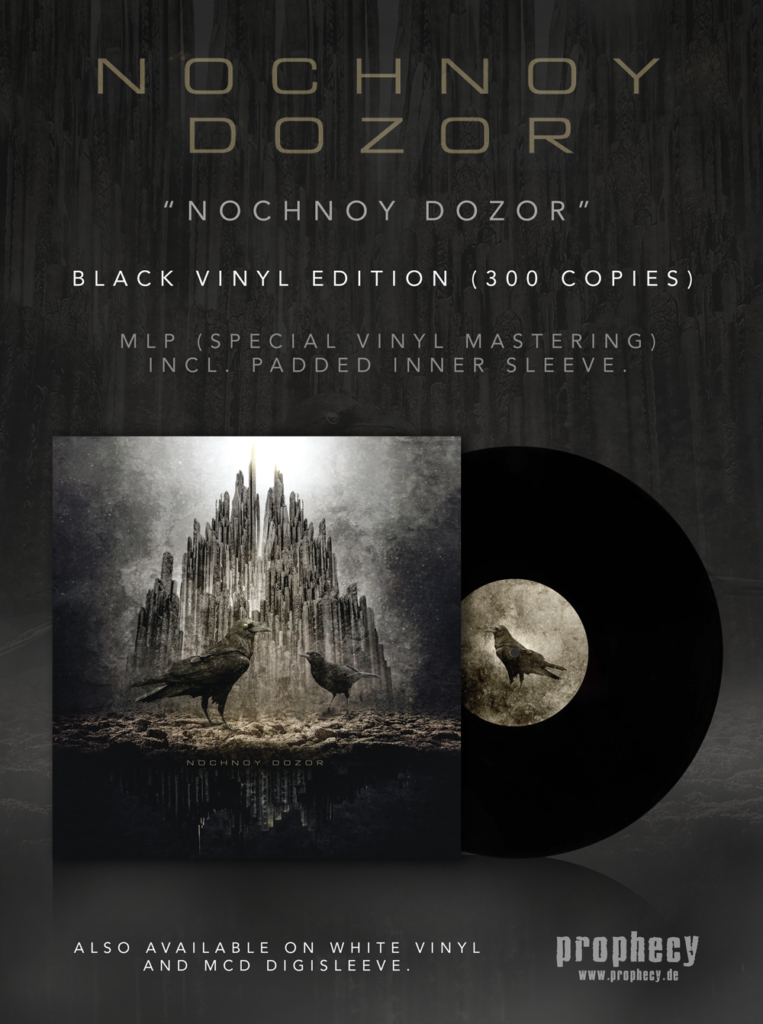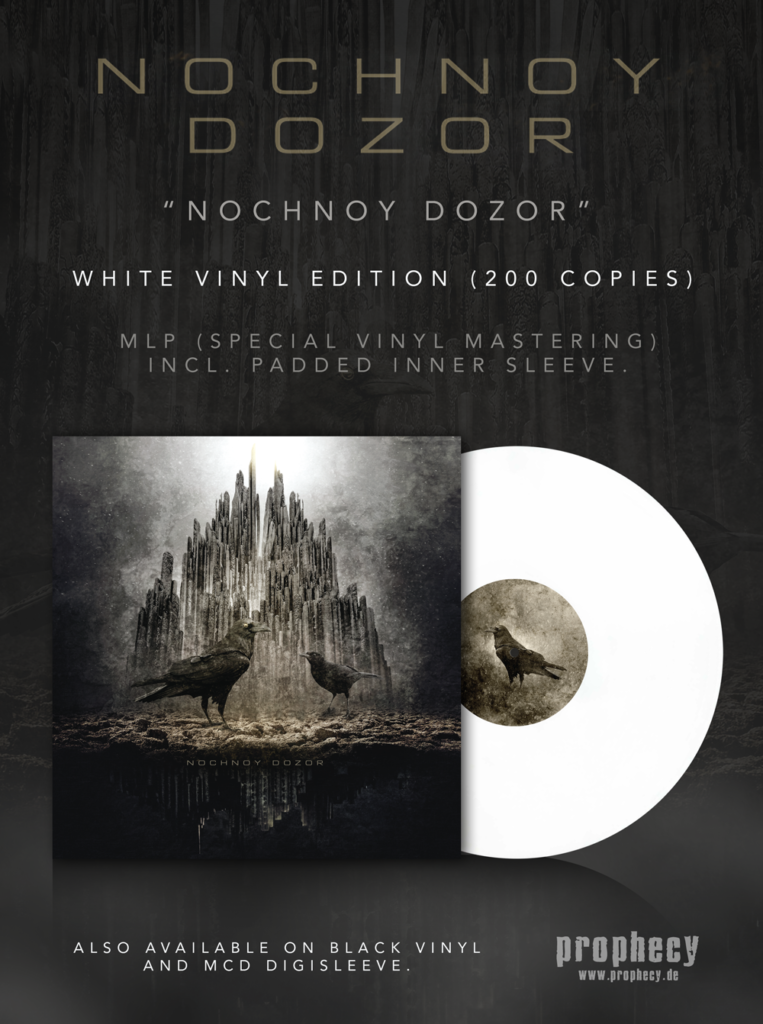 http://www.facebook.com/nochnoydozorband
http://nochnoydozor.bandcamp.com/album/nochnoy-dozor
http://en.prophecy.de
http://www.facebook.com/prophecyproductions