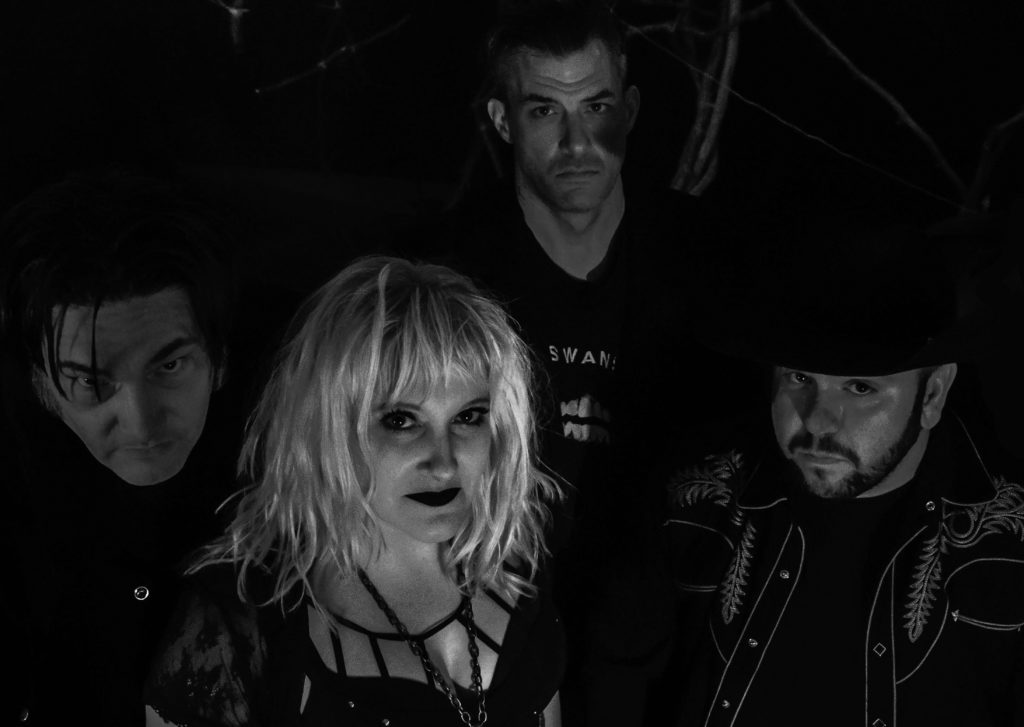 photos by Molly Crowe
Canton, Ohio-based occult/noise rock quartet NIGHT GOAT will trek across the Eastern half of the US this Summer on the Somer Of The Daed Tour, supporting their new LP, Totem, out now on Black Donut Records.
NIGHT GOAT delivers abrasive, slashing, dark noise rock/death rock, with elements of goth, post-punk, and doom, their barrage of sounds owing to an almost supernatural regard of classic bands of the genre like Samhain, Unsane, 45 Grave, Eyehategod, and even Sonic Youth. Their new album, Totem, is based on Native American lore, with ten new tracks that showcase the band at its deadliest yet. The record was engineered by Jeremy James at Wreckroom Recording Studio, mastered by Sterling "Spidermonkey" Hankins, and completed with artwork by Chris Bentley and Gordiart. Totem also features guest saxophone from Matt Corey on "Death Crow Dance," additional percussion from Tommy Dalo on "Child Of Owls" and "Death Crow Dance," and guitar by Clinton Jacob (Mr. Phylzzz) on "Wendigo."
While NIGHT GOAT has been playing heavily regionally all year surrounding the LP's release, the band now prepares to expand a wider path on their Somer Of The Daed Tour. From July 13th through August 4th the band will rip through the Eastern US. Several of the dates are still being confirmed. See all booked shows below and find NIGHT GOAT on their social media points to stay informed on updates or if you have a show to offer on one of the open dates.
Totem is out now on Black Donut Records, with 300 copies on Ghostly Grape vinyl and digital platforms including Bandcamp HERE. Also watch the "Wendigo" video HERE.
NIGHT GOAT Somer Of The Daed Tour:
7/13/2023 Shred Shed – Pittsburgh, PA w/ Negative 13, Fuzznaut [info]
7/14/2023 The Runway – Washington, DC w/ Aggros, Borracho, Foehammer [info]
7/15/2023 Garden Grove – Richmond, VA w/ Pain Generator, Wrong Worshippers [info]
7/16/2023 The Night Rider – Raleigh, NC w/ Skull Servant [info]
7/18/2023 Tommy's Pub – Charlotte, NC w/ King Cackle [info]
7/19/2023 The Tin Roof – Charleston, SC [info]
7/20/2023 TBA
7/21/2023 TBA
7/22/2023 The Bark – Tallahassee, FL w/ Smoke Mountain, Bob On Blonde [info]
7/23/2023 Tiny Music ATL – Atlanta, GA [info]
7/25/2023 TBA
7/26/2023 Springwater – Nashville, TN w/ Hidden Sixes, Silent Monolith [info]
7/27/2023 The Comet – Cincinnati, OH w/ Primitive Impulse, Operation, Wesley And The Boys [info]
7/28/2023 Displaced Manor – Lansing, MI w/ Cavalcade, Career Funeral [info]
7/29/2023 Liar's Club – Chicago, IL w/ Black Sites, Wizzo, Unto The Earth [info]
7/31/2023 Highlands Taproom – Louisville, KY w/ Moontemple [info]
8/04/2023 222 Ormsby – Pittsburgh, PA w/ The Long Hunt, Ghost:Hello, Coma Hole [info]
"…NIGHT GOAT don't disappoint in the noisy, fucked-up soundstakes… metallic sludge with a sort of manic, unhinged fury." – Decibel Magazine
"If you're in need of some debauched occult noise rock then I have it: get ready to sink your teeth into NIGHT GOAT… it's got an eerie groove and a guttural grunge that sucked me into a place of soulless solace. Their concept of duality, that moonlight spark capable of setting us on a path of rage, really resonates with me…" – Cvlt Nation
"There is something so fresh yet comfortingly familiar with what Night Goat do and the wide range of musical styles on offer force you to give the record repeated listens. Whether death rock, grunge, doom or noise-rock is your bag, there will be something to please you on Totem." – The Sleeping Shaman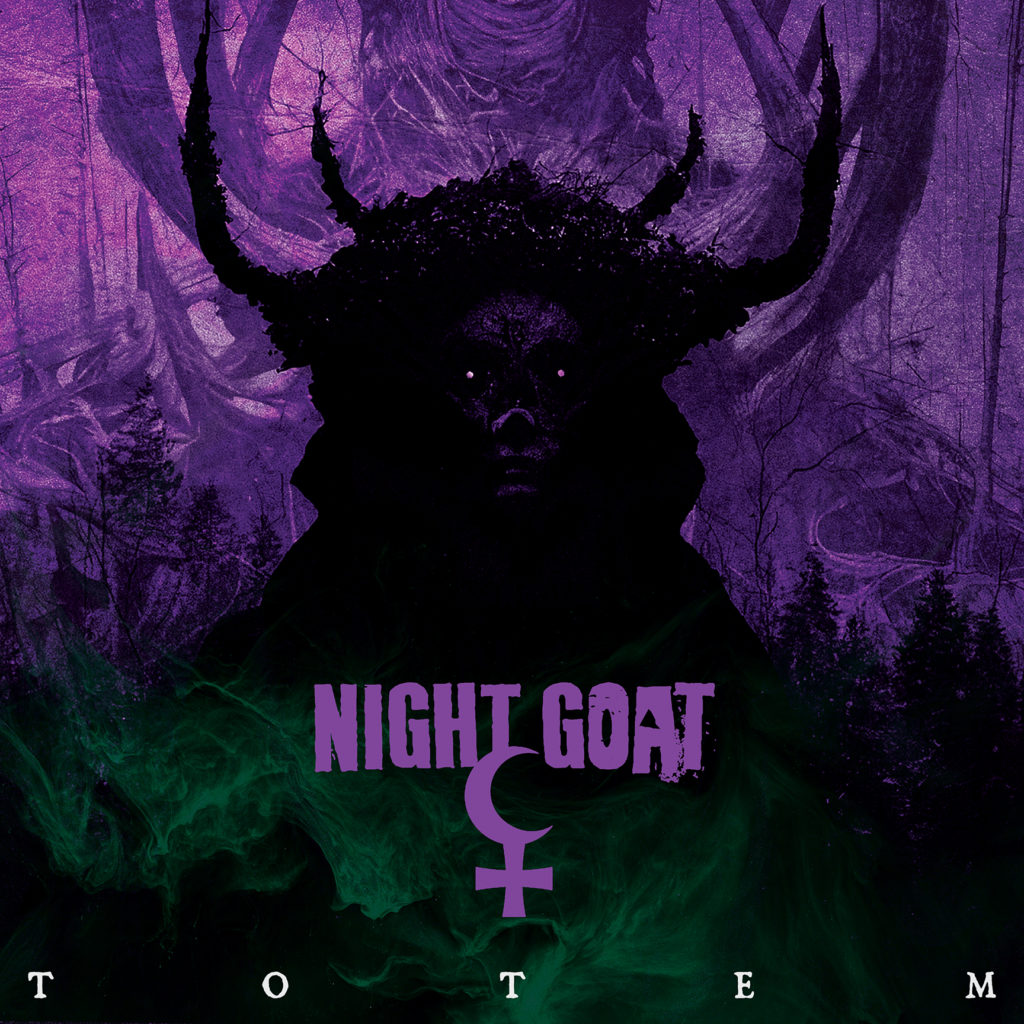 https://nightgoat13.com
https://nightgoat13.bandcamp.com
https://www.instagram.com/nightgoat13
https://www.facebook.com/nightgoat13
https://blackdonut.bandcamp.com
https://www.instagram.com/blackdonutrecords
https://twitter.com/BlackDonutRecs