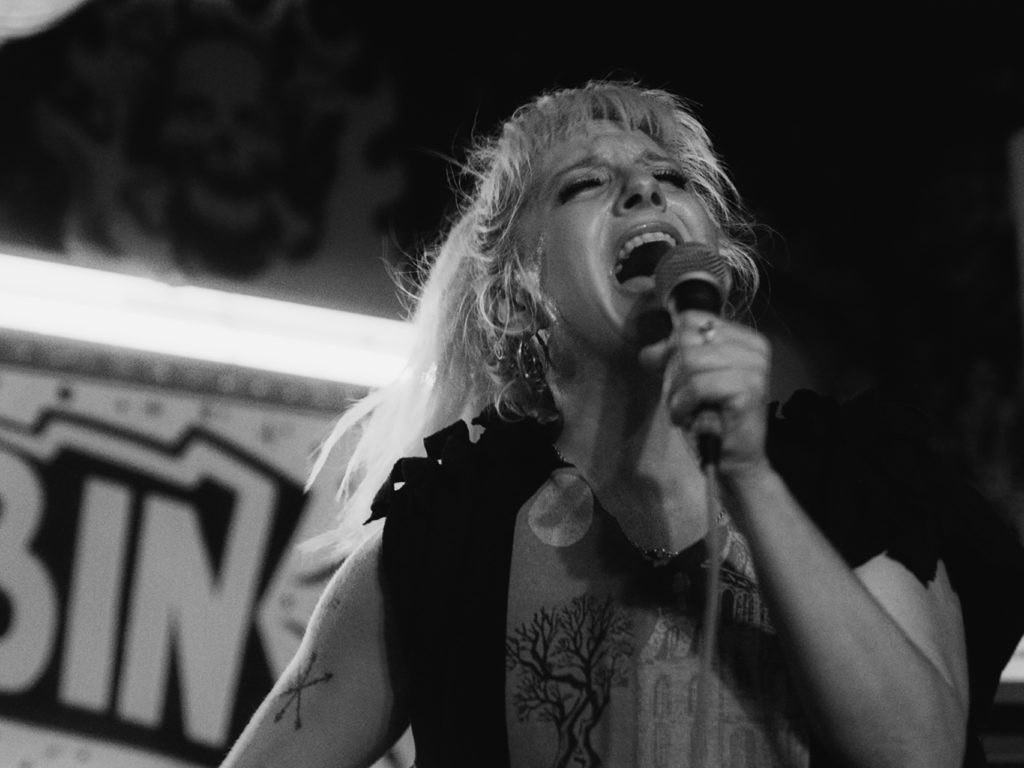 photos by Molly Crowe
Cvlt Nation is hosting the exclusive premiere of Canton, Ohio-based NIGHT GOAT's video for "Sister Wolf." The song opens the band's second LP, Totem, which just saw release through Black Donut Records in March.
Not for the weak of heart, NIGHT GOAT delivers abrasive, slashing, dark noise rock/death rock, with elements of goth, post-punk, and doom, their barrage of sounds owing to an almost supernatural regard of classic bands of the genre like Samhain, Unsane, 45 Grave, Eyehategod, and even Sonic Youth. Their new album, Totem, is based on Native American lore, with ten new tracks that showcase the band at its deadliest yet.
Totem was engineered by Jeremy James at Wreckroom Recording Studio, mastered by Sterling "Spidermonkey" Hankins, and completed with artwork by Chris Bentley and Gordiart. Totem also features guest saxophone from Matt Corey on "Death Crow Dance," additional percussion from Tommy Dalo on "Child Of Owls" and "Death Crow Dance," and guitar by Clinton Jacob (Mr. Phylzzz) on "Wendigo."
The "Sister Wolf" video was created by Rawketsock Design with videography handled by Crystal Shofroth and animations by Youhatemeihateyou Video Design Contingent.
NIGHT GOAT's Chris Bentley writes, "As the lead track, 'Sister Wolf' sets the tone for the entire album. It was the first one we wrote once we had the concept idea of a record about Native American supernatural spirits. The video treats the viewer to a barrage of psychedelic colors and images of classic werewolf mythology with a focus on twin spirits inside of us… the wolf and the dark wolf, the duality in our nature. We had a lot of fun making this one. Julia rolled around in the freezing cold, rainy forest and mud for hours. Early Spring in Ohio is basically just a sloppy wet winter! A perfect time to film."
Cvlt Nation writes in part, "If you're in need of some debauched occult noise rock then I have it: get ready to sink your teeth into NIGHT GOAT! Today we're premiering their new video for 'Sister Wolf' and it's got an eerie groove and a guttural grunge that sucked me into a place of soulless solace. Their concept of duality, that moonlight spark capable of setting us on a path of rage, really resonates with me…"
Watch NIGHT GOAT's "Sister Wolf" video first at Cvlt Nation RIGHT HERE.
Totem is out now on Ghostly Grape transparent purple vinyl and digital platforms through Black Donut Records HERE. Also watch the "Wendigo" video HERE. A cassette version is also now available through Doomshire Tapes HERE and HERE.
NIGHT GOAT continues performing regionally in support of the record, and is currently booking a widespread US tour for the Summer months. See confirmed gigs below and watch for additional announcements to follow shortly.
NIGHT GOAT Live:
4/28/2023 Westside Bowl – Youngstown, OH w/ World Sucks
5/13/2023 Philly On The Rocks – Erie, PA
5/14/2023 JuJu Bonez Records – Akron, OH w/ Bellhead, Bonded By Darkness, Temple Witch [info]
5/22/2023 Annabelle's – Akron, OH w/ Wailin' Storms, Hiram-Maxim [info]
NIGHT GOAT's debut album, Milk, was released in late 2019 and received rave reviews throughout the underground. In 2020, the band followed up with a split release with good friends Ghost:Hello on European label Interstellar Smoke Records. 2021 found the band added to a Samhain tribute album, World Without End, where they delivered an explosive cover of the Samhain classic "Moribund." The tribute album was released by Black Donut Records, who invited NIGHT GOAT back in 2022 for the Melvins tribute LP, A Future Of Bad Men, where the band covered "Antitoxidote" which Decibel Magazine lauded as, "a sludgy mess that Buzzo would likely approve of." These two collaborations led the label to sign the band for their second LP, Totem. Along the way, the band has shared the stage with Christian Death, The Obsessed, Cherubs, Whores, Low Dose, False Gods, Mr. Phylzzz, and many more.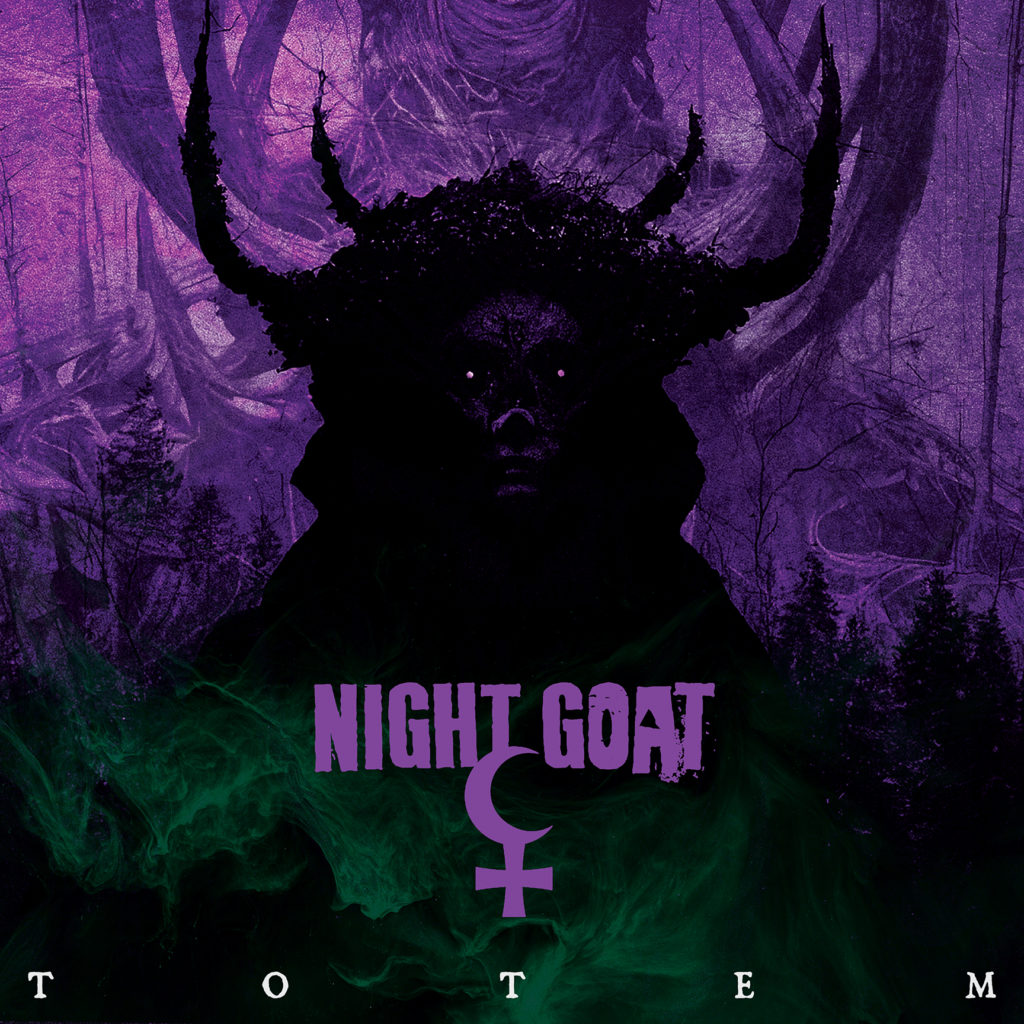 https://nightgoat13.com
https://nightgoat13.bandcamp.com
https://www.instagram.com/nightgoat13
https://www.facebook.com/nightgoat13
https://blackdonut.bandcamp.com
https://www.instagram.com/blackdonutrecords
https://twitter.com/BlackDonutRecs