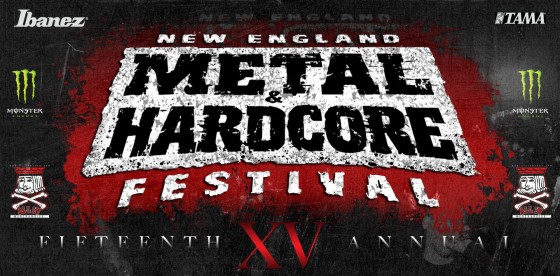 In the ongoing propaganda campaign for the upcoming fifteenth annual THE NEW ENGLAND METAL & HARDCORE FESTIVAL, this week the promoters proudly announce the latest round of acts confirmed for the massive gathering. The previously unannounced special guest for the festival's pre-party kickoff show on Thursday, April 18th has now been confirmed as The Acacia Strain, and the special guest for the first main day of the festival, Friday, April 19th, will be Every Time I Die.
Since 1999, the festival has showcased a vast array of metal and hardcore acts across two stages, while also providing merchandising and promotional areas for record labels and other vendors. Celebrating its 15th Anniversary at the historic Worcester Palladium, the NEW ENGLAND METAL & HARDCORE FESTIVAL XV will take place April 19th, 20th and 21st with a special pre-fest party in the upstairs room at the Palladium on April 18th.
Check out the array of ticket packages and the full festival lineup RIGHT HERE.
Interviews with fest founder Scott Lee and live coverage opportunities of the NEW ENGLAND METAL & HARDCORE FESTIVAL are available via Earsplit PR, an official sponsor of this year's event.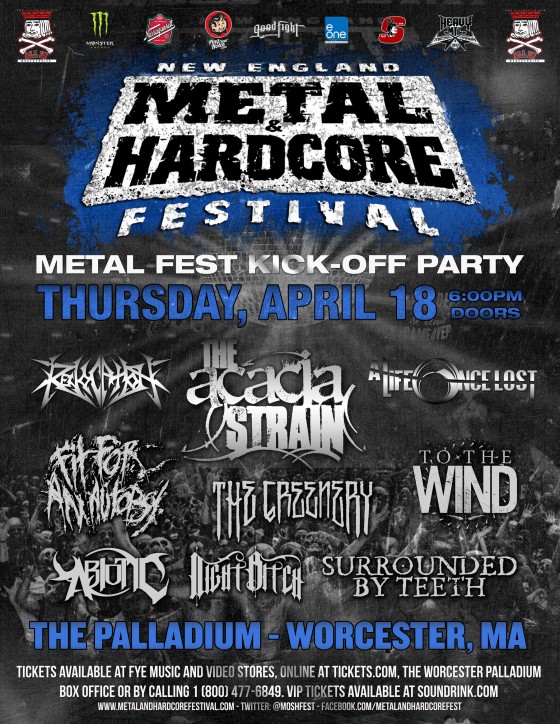 http://metalandhardcorefestival.com
https://www.facebook.com/metalandhardcorefest
https://twitter.com/moshfest
http://www.massconcerts.com