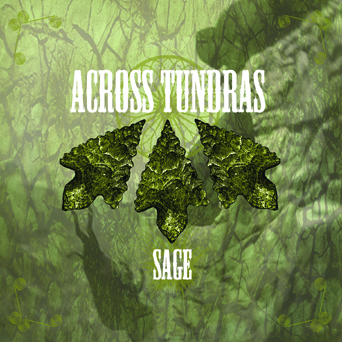 To mark the upcoming release of ACROSS TUNDRAS' brand new album, Sage, Neurot Recordings are now hosting another free track for all to consume. Check out "Tchulu Junction," as well as the already-released "Hijo de Desierto," at the ACROSS TUNDRAS artist page now. Spread the word like the plague and help us count down to the release of the mighty Sage, set for North American release on Tuesday, May 17th, and one day earlier in Europe.
Capturing ACROSS TUNDRAS' heritage perfectly, through an amalgam of haunting doom-tinged Americana, melding echoes of traditional country, blues and psychedelic sludge. Their organic sound is well-honed, marking it as their most fully realized album to date with all of their influences and elements flowing cohesively.
Catch the band on tour, which kicks off the day after Sage is available to the public in just under a week and a half.
ACROSS TUNDRAS U.S. Spring Tour:
5/14/2011 Little Hamilton – Nashville, TN w/ Red Forest Hunter, Campaign
5/19/2011 The Hideaway – Johnson City, TN w/ Forks of Ivory
5/20/2011 The Coffee Pot – Roanoke, VA w/ Crank
5/21/2011 Talking Head – Baltimore, MD w/ Admiral Browning
5/22/2011 Krugs – Frederick, MD w/ Admiral Browning
5/23/2011 The Firehouse Grill – Fairfax, VA w/ Akris, Ancient Astronaught, Admiral Browning
5/24/2011 Meatlocker – Montclair, NJ
5/25/2011 JR's Bar – Philadelphia, PA w/ Ominous Black
5/26/2011 Union Pool – Brooklyn, NY w/ Ominous Black, Yorba Linda
5/27/2011 Elm's – New Haven, CT w/ Sea of Bones
5/28/2011 The Depot – York, PA w/ Wrath of Typhon
5/29/2011 Badlands – Syracuse, NY w/ Sparhawk, Rust Empire, The Making
5/30/2011 Mohawk Place – Buffalo, NY w/ Sonorous Gale, Dirt Eyes
5/31/2011 Garfield Artworks – Pittsburgh, PA
6/01/2011 Carabar – Columbus, OH w/ Main Street Gospel
6/02/2011 Memories Bar – Chicago, IL w/ Angel Eyes, Sunsplitter
6/03/2011 Mayday Northside – Cincinnati, OH w/ Beneath Oblivion, Valley of the Sun
6/04/2011 The Green Lantern – Louisville, KY w/ Below, Stampede
Phone interviews with ACROSS TUNDRAS' founding vocalist/guitarist Tanner Olson are available upon request nearly any day before the start of the upcoming tour. Interviews and live coverage opportunities with of the band along the upcoming tour dates are available as well. Please send all requests to an Earsplit operative right away to set something up.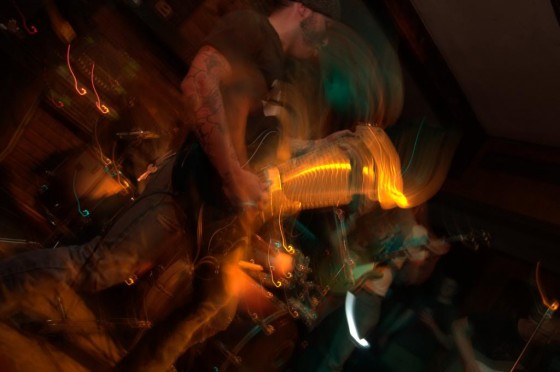 http://www.acrosstundras.bigcartel.com
http://www.myspace.com/acrosstundras
http://www.facebook.com/pages/ACROSS-TUNDRAS/67862323857
http://www.neurotrecordings.com
http://www.myspace.com/neurotrecordings