[photo by Nicolas Côté]
This week, Chicago-based metallic hardcore outfit NEQUIENT embarks on a run of dates with Nefarious Industries labelmates Oxx, who is currently out on a month-long US tour. Beginning this Friday, October 18th, NEQUIENT will align with their brothers for a seven-city rampage through Texas, Louisiana, Georgia, Tennessee, Indiana, and Illinois.
This tour will mark the final NEQUIENT tour dates supporting their Wolves At Your Door album, released through Nefarious Industries in 2018, as they are prepared to record the follow-up album for 2020, once again for Nefarious.
The NEQUIENT members collectively offer, "We are supremely stoked to join up with our labelmates and comrades in Oxx for seven dates of their US tour, the final shows we have planned in support of our 2018 release, Wolves at the Door. We're particularly excited to hit several cities we've never played before and plan to hit them hard. At the same time, we're preparing to enter Bricktop Recording in January and record our sophomore full-length, slated for a 2020 release through Nefarious. We'll be performing several songs that are planned to appear on that record at these upcoming shows."
Stream NEQUIENT's Wolves At The Door in its entirety RIGHT HERE.
NEQUIENT Tour Dates w/ Oxx:
10/18/2019 Rubber Gloves Studios – Denton, TX w/ Funeral Horse, Akkolyte, Vaults Of Zin [info]
10/19/2019 Santos – New Orleans, LA w/ Leafdrinker
10/20/2019 Valdosta DIY House – Valdosta, GA w/ Machinist!, Dying Whale [info]
10/21/2019 529 – Atlanta, GA w/ Lost Hours, Apostle [info]
10/22/2019 Hi Tone – Memphis, TN w/ Naildriver, Hallucinogenic Bulb [info]
10/23/2019 Free Base – Indianapolis, IN w/ Olam, Truus
10/24/2019 Liar's Club – Chicago, IL w/ EXLEX, Mine Collapse [info]
NEQUIENT's Wolves At The Door was recorded by Pete Grossmann at Bricktop Recording (Weekend Nachos, Immortal Bird, Disrotted), mastered by Brad Boatright at Audiosiege (Integrity, All Pigs Must Die, Full Of Hell), and completed with artwork by M.G. Miller (Bongripper, Lord Mantis, Sick/Tired). With dystopian themes and intense socio-political lyrics, Wolves At The Door is a fierce, metallic hardcore/punk-fueled album in the vein of Converge, Baptists, Cursed, and Early Graves.
Wolves At The Door is available digitally and on CD via Nefarious Industries; place orders at the site HERE and via Bandcamp HERE. Sassbologna Records issued a limited tape edition available HERE.
"Wolves At The Door, the debut album by Chicago's NEQUIENT, comes blazing in on misanthropy-fueled ICBM missile sporting all of the above and, therefore, our enthusiastic stamp of approval." – Decibel Magazine
"The composition is barreling and misanthropic, like many a good Vonnegut tale; and is certainly a worthy take at honoring one hell-of-a-good writer who always seemed right on the edge of fantasy and reality. NEQUIENT is aware of this precarious line… Wolves At The Door – rips hard in its apocalyptic hue." – Invisible Oranges
"an album that's gonna punch through your door like the Kool-Aid Man, drink all your beers, and make you tearfully apologize to your dad for clearing out his booze stash." – Toilet Ov Hell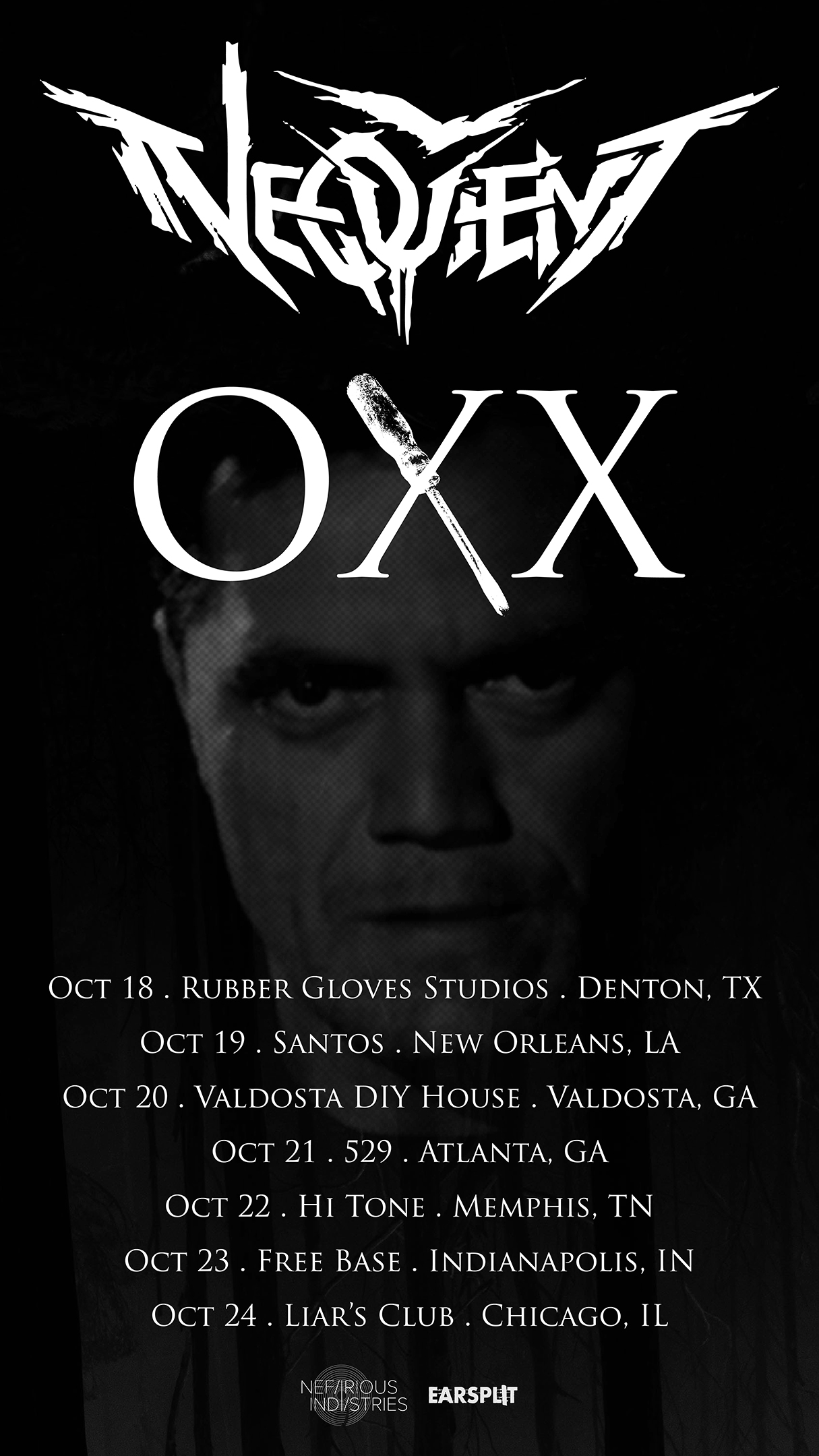 https://nequient.bandcamp.com
https://www.facebook.com/nequientband
http://nefariousindustries.com
http://www.facebook.com/NefariousIndustries
http://www.twitter.com/NefariousInd