Bay Area death metal trio NECROT will take their hymns of decay to the streets again, beginning with two shows in Calgary and Winnipeg respectively this weekend. In August, the band will quake the stage of this year's Tankcrimes Takeover alongside labelmates Kicker, Cliterati, and Deathgrave as well as Vert & Distort Fest with Argentavis, Nerve Exposure, and more. In September, NECROT will crush Northwest Hesh Fest before taking on a nine-date trek through Australia with Melbourne death practitioners, Faceless Burial. The tour runs from September 26th through October 6th. From there, the band will play Asakusa Deathfest in Japan alongside Undergang, Pestilence, Phrenelith and more. See all confirmed dates below.
NECROT:
7/19/2019 Dickens – Calgary, AB
7/20/2019 The Good Will – Winnipeg, MB
8/23/2019 Tankcrimes Takeover @ Eli's – Oakland, CA w/ Kicker, Cliterati, Deathgrave
8/24/2019 Vert & Distort Fest @ RampArt Skatepark – Arcata, CA
9/21/2019 Northwest Hesh Fest @ Dante's – Portland, OR
w/ Faceless Burial:
9/26/2019 Secret location – Melbourne, VIC
9/27/2019 The Tote Hotel – Melbourne, VIC
9/28/2019 Valve Bar – Sydney, NSW
9/29/2019 The Basement – Belconnen, ACT
10/02/2019 The Hamilton Station Hotel – Islington, NSW
10/03/2019 Vinnies Dive Bar – Southport, QLD
10/04/2019 The Flamin Galah – Brisbane City, QLD
10/05/2019 The Boston – Perth, WA
10/06/2019 208 – Perth, WA
10/13-14/2019 Asakusa Deathfest @ Gold Sounds – Tokyo, JP
NECROT continues to tour in support of their critically-lauded Blood Offerings full-length, released via Tankcrimes in 2017. Captured by Greg Wilkinson (Autopsy, High On Fire) and mastered by Brad Boatright (Obituary, Vastum), the record earned the #29 spot on Billboard's Hard Rock Chart and #52 on Billboard's New Artist Chart upon its first week of release. Blood Offerings earned year-end accolades from the likes of Decibel Magazine and Revolver and continues to reap the praise of fans and critics globally.
NECROT's Blood Offerings is out now on CD, digital, vinyl, and limited deluxe cassette edition. Find physical orders at THIS LOCATION. Stream Blood Offerings in full at THIS LOCATION where you can also purchase the record digitally.
Forged in 2011, NECROT – founded by current and former members of Acephalix, Vastum, Saviours, and more – unleashed their The Labyrinth full-length in 2016 via Tankcrimes. Spewing forth eight tracks amassed from three hard-to-find and long out-of-print demo tapes, the record reaped critical acclaim from fans and media alike compelled by the band's unrepentant Autopsy, Bolt Thrower, and Sacrilege worship.
"Blood Offerings is all old ground, but it is hallowed earth. We've heard everything played on this album before, but we've never heard it played quite like this. If you're that curmudgeon who keeps saying nothing can displace your aging death metal album collection, it might be finally time to buy a new record." – Decibel
"Packed with killer riffs, thunderous blast beats and the death-defying leads of Saviours guitarist Sonny Reinhardt, the debut album from this hotly touted Oakland death metal trio bristles with a raw intensity that's frequently lost in the modern era of triggered, overproduced extremity. By keeping it real, NECROT keep it awesome." – Revolver
"Metaphorically, it's like putting your ear up to the chest of a rotting corpse and listening to the parasites eat it from the inside out. NECROT has recorded an album so putrescent you can almost smell it." – Paste Magazine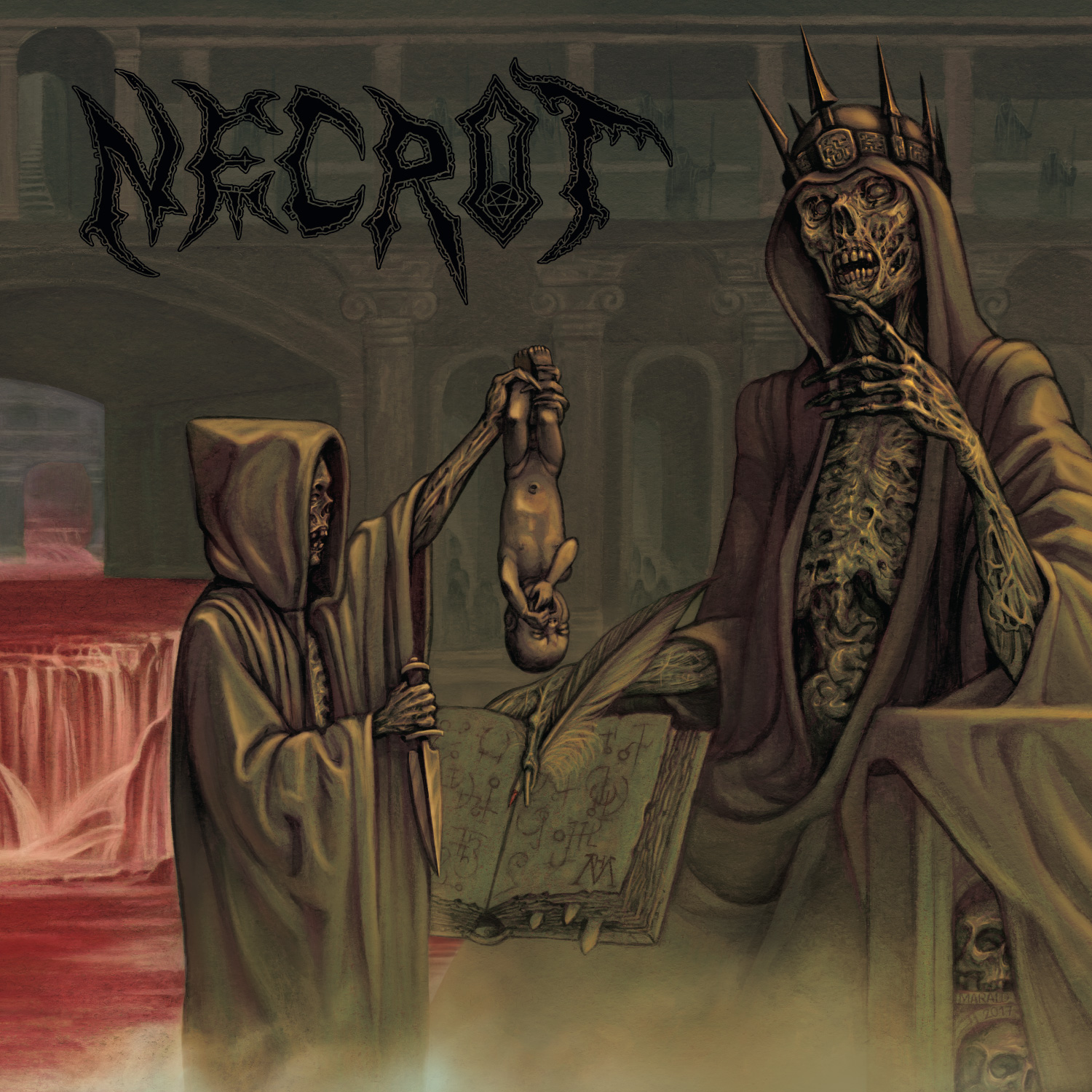 http://www.facebook.com/cyclesofpain
http://www.tankcrimes.com
http://www.facebook.com/tankcrimes
http://www.tankcrimes.merchtable.com