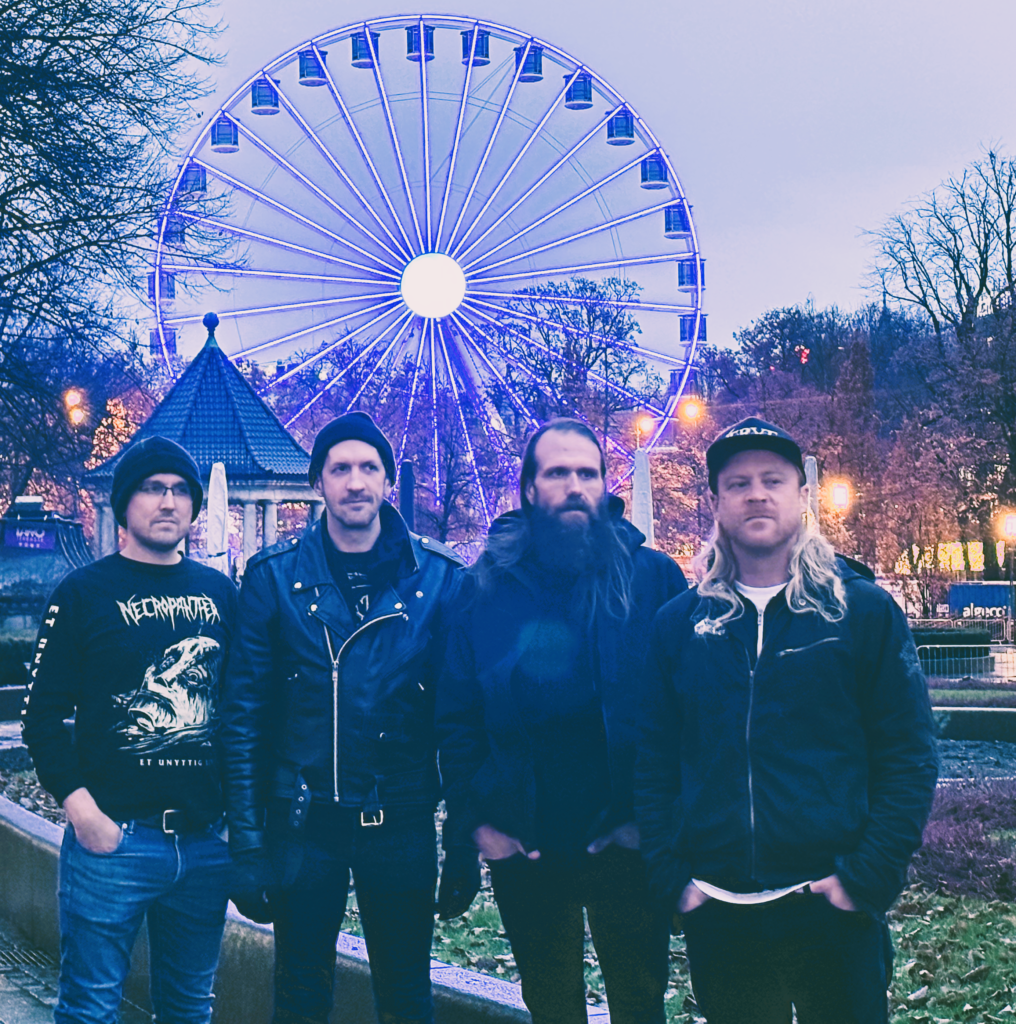 Treble is currently streaming Betrayal, the long-awaited fourth full-length from Denver, Colorado-based death/thrash practitioners, NECROPANTHER, in its biting entirety. The premiere comes on the eve of the record's official release, Friday, March 3rd.
Always crafting their full-length releases around cult sci-fi/dystopian future cinema, Betrayal intertwines the movie The Warriors with the Greek story of Anabasis by Xenophon (on which The Warriors is based). "The tales are parallel: A small group is betrayed and isolated in dangerous enemy territory and must fight their way back home," says guitarist Joe Johnson.Adds drummer Haakon Sjogren, "Much like The Warriors, we explored new territory on this album and often found ourselves in unfamiliar places but working together to make it 'home.' Also, it's just a great, fun movie with wisdom that's still relevant in today's world."
Writes Treble of Betrayal, "With a narrative based on the 1979 movie The Warriors, the record stacks up eleven technically dazzling, hook-laden bursts of thrash and death metal that descend from the school of Carcass and At The Gates, with plenty of stylistic flourishes thrown in for good measure. It also finds the band taking on more experimentation in the studio and doubling up on the solos, with vocalist Paul Anop getting a chance to shred throughout the album…"
Stream NECROPANTHER's Betrayal in its entirety, exclusively at Treble, HERE.
Betrayal features the rigorous musicianship and energetic riffs that NECROPANTHER fans have come to expect, with the addition of experimental executions and techniques that put the band in fresh territory including backwards guitar, a screwdriver on a bass track, and harmonized whammy leads as well as the addition of guitar solos from Anop and deeper vocals from Corich that complement Anop's signature rasp. Betrayal was mixed at Ghost Ward Studios in Stockholm, Sweden by metal legend David Castillo (Carcass, Kreator, Katatonia) and comes adorned in the cover art of Max Sherman.
NECROPANTHER's Betrayal will be released on CD, vinyl, and digital formats. Find preorders at the NECROPANTHER Bandcamp page at THIS LOCATION.
NECROPANTHER will play a special record release show on April 8th in Denver joining metal legends Vader, Krisiun, and Decrepit Birth with additional live performances to be announced in the weeks to come.
NECROPANTHER:
4/08/2023 The Marquis Theater – Denver, CO * Record Release Show w/ Vader, Krisiun, Decrepit Birth
NECROPANTHER hails from the metal music cauldron of Denver, Colorado. Masters of genre manipulation, the band blends elements of death, thrash, black metal, and more to create riff-heavy albums for a dystopian future. All four band members are composers and collaboratively create their full-length albums. Since 2014 they have amassed a catalog of startling diversity and consistent quality.
"If you're looking for a tight-as-hell performance that's energetic as much as it is vicious, you're going to love this." – Metal Injection
"Betrayal is going to be a lot of people's favorite NECROPANTHER record, and that statement doesn't just hold true for fans of The Warriors (which this album's concept is based upon). This is NECROPANTHER's angriest, thrashiest effort to date, and stands out enough in the band's discography that many folks will effortlessly gravitate toward it." – Angry Metal Guy
"This is a release that deserves to be on peoples best of lists for 2023…" – Metal Epidemic
"With lyrics that shift between urban violence and ancient Greece, backwards guitar, harmonized whammy leads, and even a screwdriver, Betrayal is heavier, faster, and just as likely to smash you into pieces as a runaway subway train." – Ghost Cult
"Those who love the aggression of death/thrash with solid musicianship mechanics that's uncompromising through intent and execution, this could be your latest group to hoist high to the rafters." – Dead Rhetoric
NECROPANTHER:
Paul Anop – guitar, vocals
Marcus Corich – bass, vocals
Joe Johnson – guitars
Haakon Sjogren – drums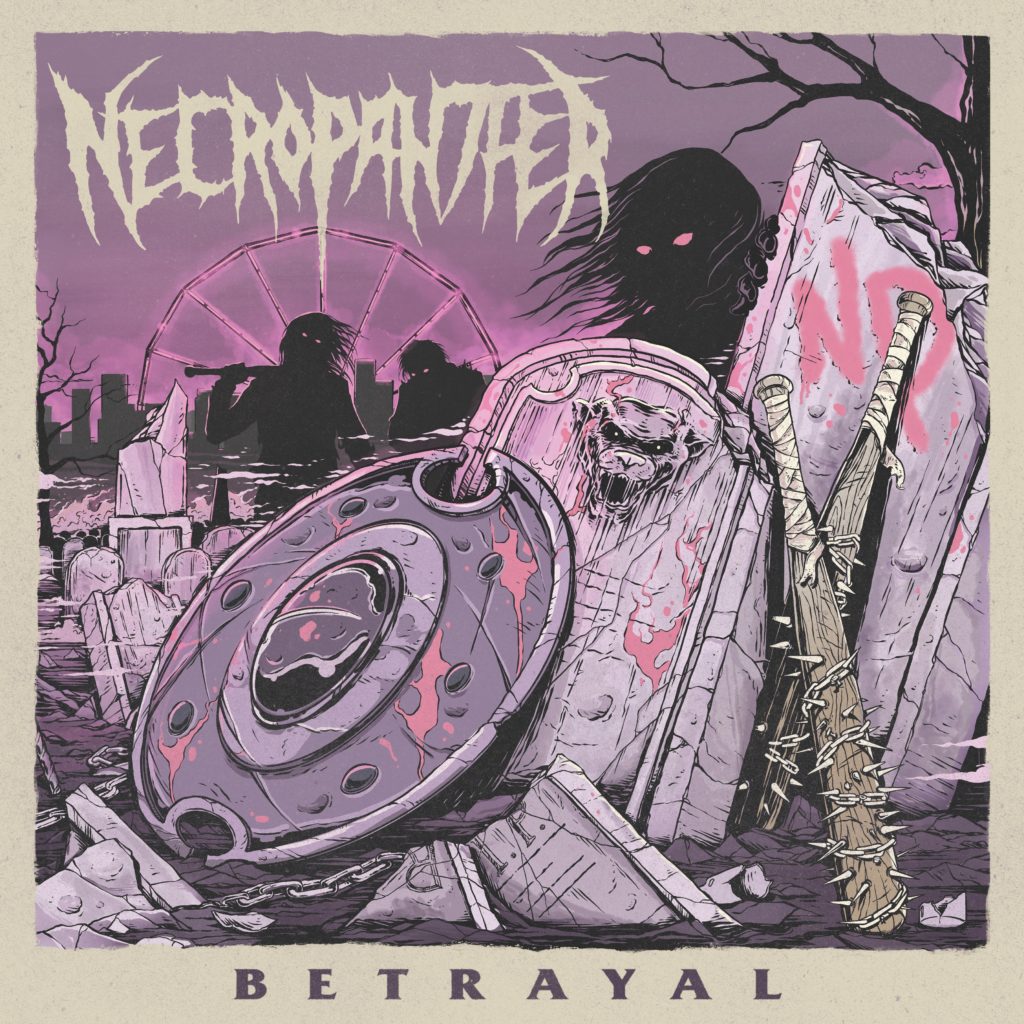 http://www.necropanther.com
http://www.facebook.com/Necropanther
http://www.instagram.com/necropanther
http://necropanther.bandcamp.com