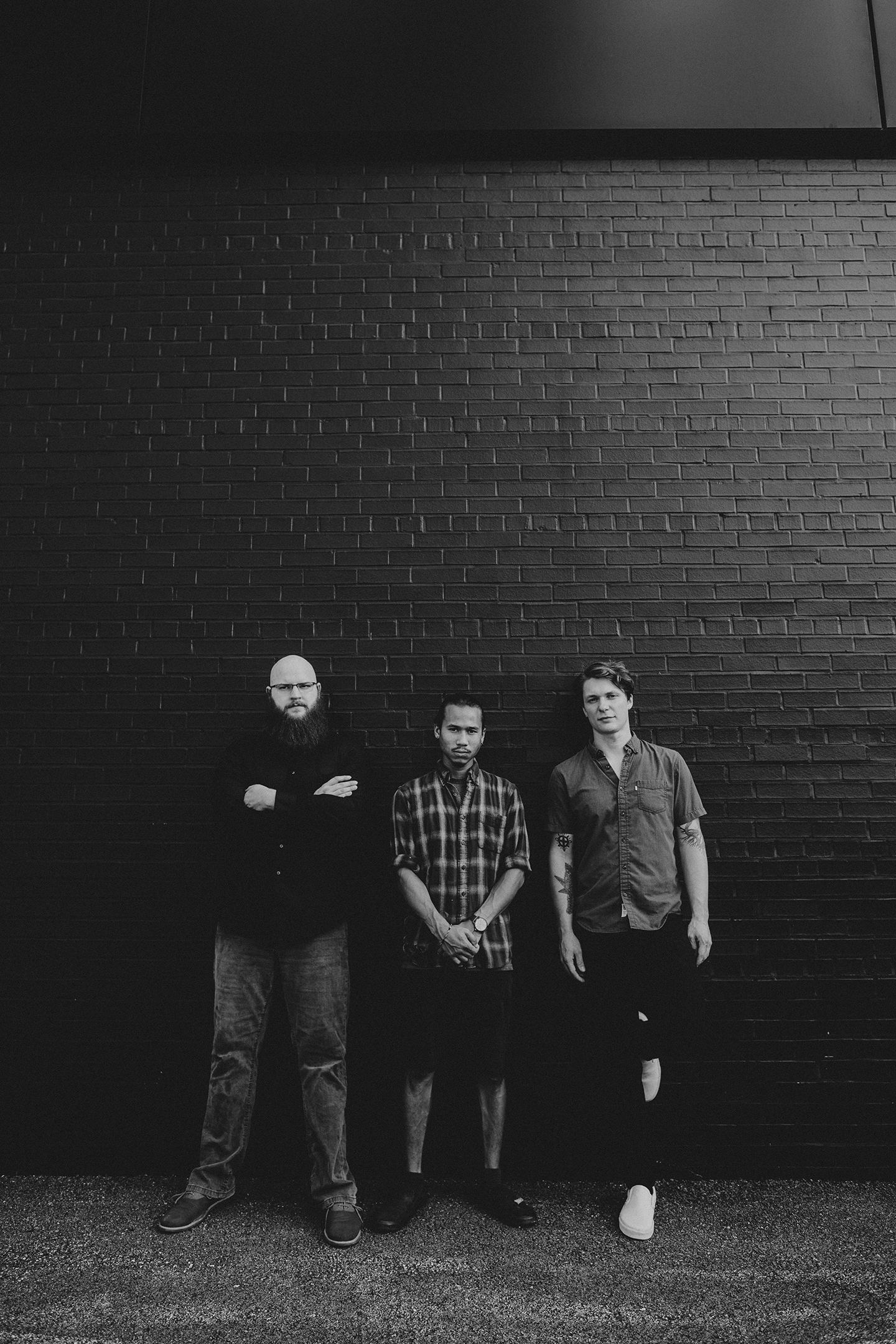 [photo by Ben Price]
Decibel Magazine is hosting the premiere of "Earth's Mantle," the new single from Washington, DC-based progressive post-metal band MYOPIC. The band's eponymous debut LP is nearing release through Grimoire Records in November.
Featuring eight tracks and more than fifty-five minutes of expansive material, the long-awaited album fulfills the progression MYOPIC has made as a band, ranging widely from death metal, to black metal, to post-metal, and doom, at one moment reminiscent of Krallice, and the next of Yob.
MYOPIC offers with the debut of their album's first single, "Our goal has always been to take the listener on a journey in each song, telling a story not just with the words, but with the music itself. We're interested in seeing where a song goes and how it develops from one part to the next, and how we can tie songs together into larger pieces. We're always in the process of trying out new ideas, rethinking our songwriting, and testing out material live to see how the audience responds, that's reflected in the music. This album is the product of many years of working and refining and reflects a lot of different ideas as well as the journey we've been on as a band and where we're going next."
With their premiere of the song, Decibel writes, "American post-metal outfit MYOPIC have tried their hand at a variety of extreme metal subgenres, slowly realigning themselves from death metal to black metal until reaching the form you hear on new song 'Earth's Mantle.' Their black metal leanings can be heard on the new offering, as blast beats and tremolo-picked riffs do battle with massive post-metal and doom instrumentation; vocals range from hypnotic, full-bodied cleans to raspy screams."
Hear MYOPIC's new single "Earth's Mantle" via Decibel at THIS LOCATION.
Myopic will see release on digital platforms and limited-edition CD through Grimoire Records worldwide on November 9th. Find preorders RIGHT HERE.
Stand by for audio previews, live performances including an East Coast mini-tour with At The Graves, and more in support of the album to be issued in the coming days.
MYOPIC Live:
10/16/2018 Slim's Downtown – Raleigh, NC w/ At The Graves, Corvid Swarm
MYOPIC was founded in DC in 2010. Originating as a four-piece, they self-released a straightforward death metal demo in 2011, followed by the Vacuous record in 2013, which showcased a new, darker, slower, and more introspective direction for the band. After parting ways with their death metal-style vocalist that year, the bassist and guitarist took on vocal responsibilities, recorded and released their first EP with Grimoire Records, Beyond The Mirror's Edge. Brooklyn Vegan called it, "stern but thoroughly un-kvlt American black metal," and praised the production and unconventional songwriting.
In 2015, MYOPIC joined forces with Appalachian black metal band Torrid Husk and released a split EP called Crawling Mountain Apogee. Here, MYOPIC continued their progression towards slower, longer and more sprawling compositions. Bordering on concept album territory, their approach received critical acclaim from a host of mags including Invisible Oranges who stated, "a band that can tie a story together without relying on their scream is a band worth your time."
MYOPIC followed this wave of commendations by locking themselves up in their practice space and only coming out to play the occasional show, one being Shadow Woods Metal Fest in 2016, dedicating the entire expanse of time constructing their first proper full-length album. In the winter of 2017, the band returned to the studio to record their eponymous full-length with Grimoire Records' Noel Mueller who recorded, mixed, and mastered the material. The record was completed with artwork by Casey Drogin and layout by Noel Mueller.
https://myopicdc.com
https://www.facebook.com/MyopicBand
http://www.grimoirerecords.com
http://grimoirerecords.bandcamp.com
http://www.facebook.com/GrimoireRecords
https://twitter.com/grimoiremetal