MUSTARD GAS AND ROSES, most widely known as M.G.R., is the cinematic project helmed by Michael Gallagher, formerly of ISIS, Cast Iron Hike, and more. The outfit this week presents its new EP, We Are One through Pax Aeternum, the record featuring two original tracks – "Shadows" and "Becoming" – as well as covers of Joy Division's "Exercise One" and Spiritualized's "Cop Shoot Cop."
With founder Mike Gallagher performing guitar and vocals on all tracks, "Shadows" and "Exercise One" also feature Marc Brandi on guitar, J Bennett on bass, and Patrick Crawford on drums, while "Becoming" features Bryan Tulao on guitar, and "Cop Shoot Cop" features Bryan Tulao on guitar, J Bennett on bass, Sash Popovic on drums, Keefus Cianca on piano, with Tara Connelly, C. J. Leedy, and Sera Timms providing additional vocals.
Stream MUSTARD GAS AND ROSES' entire We Are One EP now at THIS LOCATION.
We Are One is out now through Pax Aeternum across all digital providers including Bandcamp HERE, Spotify HERE, and Apple Music HERE.
In related news, M.G.R.'s Becoming full-length – initially released in 2016 via the now defunct The Mylene Sheath label – has just been added to the Pax Aeternum roster, reintroducing this album to the masses. Find it HERE.
Once a largely solo/instrumental project, M.G.R. has bloomed over recent years to incorporate a wide range of collaborators. Following records on Neurot Recordings, Conspiracy Records, Barge Recordings, and others, the outfit returns in 2020 with We Are One, showcasing some of its most expansive material yet. We Are One was captured at several studios with multiple lineups throughout 2017, with songs recorded by Adam Pike At Toadhouse Recording in Portland, Oregon, by Steve Kille at Wiggle Room Studio in Tujunga, California, and by Sanford Parker at Big Bad Sound LA in Los Angeles, California. The EP was mixed by Sanford Parker, mastered by James Plotkin, and completed with paintings by Nicole Momaney and layout by Brandon Pierce.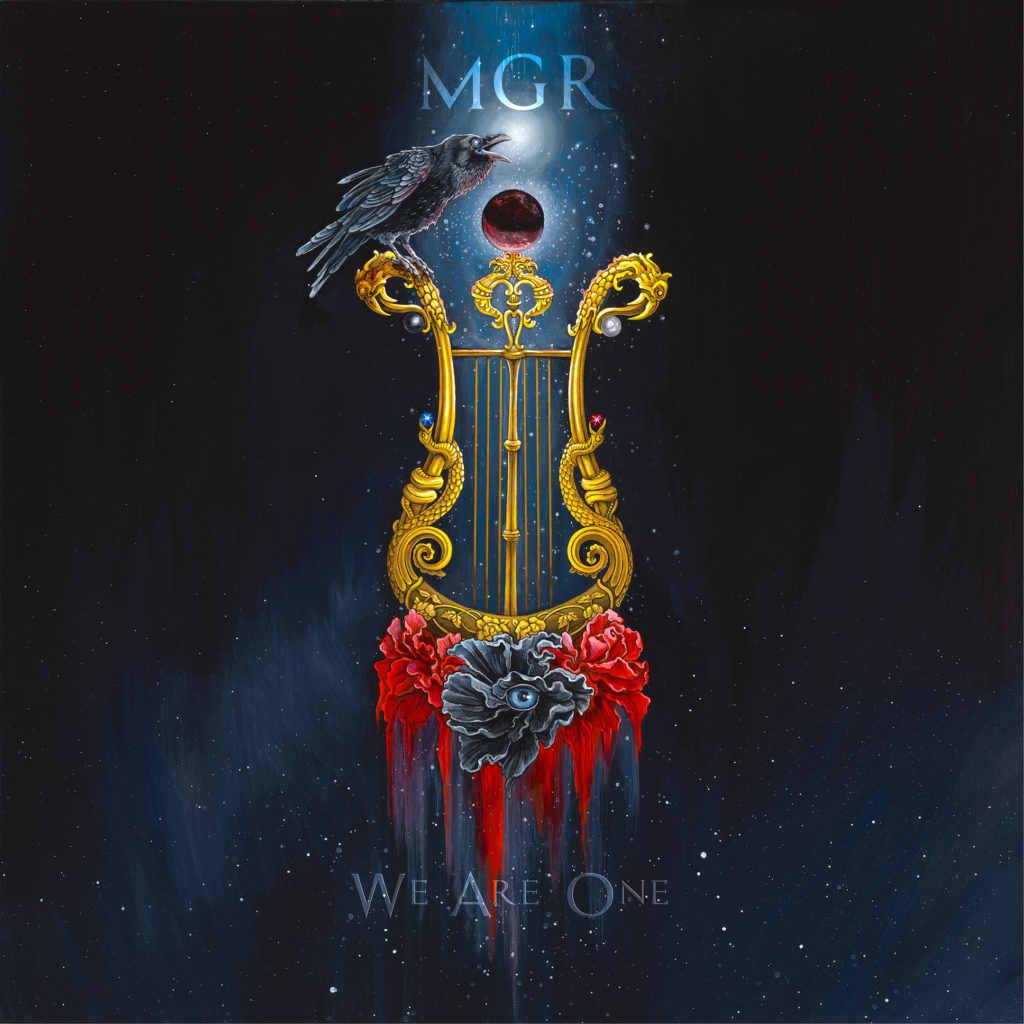 https://mustardgasandroses.bandcamp.com
https://www.facebook.com/mustardgasandroses
https://paxaeternum.bandcamp.com
https://www.facebook.com/paxaeternumdigital
https://www.instagram.com/paxaeternum
https://twitter.com/pax_aeternum