[photos by Carter Murdoch]
Following the recent release of their debut LP Disgorged From Psychotic Depths, out now on Profound Lore Records, Pacific Northwestern death crew MORTIFERUM this week begins a North American tour supporting the record.
With Disgorged From Psychotic Depths, the monstrous offering MORTIFERUM have spewed forth crawls as an anguished slab of death doom filth of the most wretched order. Dark and foreboding through monolithic brutal crestfallen riffs and malformed dissonant rhythmic rumblings, Disgorged From Psychotic Depths is a towering and dreadful benefaction of atmospheric imposing death metal ruin and depravity reeking of the stench of the early '90s American and Finnish death metal scenes. One of the most goring, savage, doom-drenched death metal records of the year, Disgorged From Psychotic Depths was recorded by Evan Mersky, mixed by Andrew Oswald, mastered by Dan Lowndes, and completed with artwork by Chase Slaker.
MORTIFERUM now embarks on their North American tour in the wake of the LP's release. November 1st and 2nd will see them playing Portland and Seattle with Funebrarum, followed by a show with Nightfell in Olympia on November 8th. The band then hits the East Coast for the eleven-city Descension Into Psychotic Depths run from November 13th through 23rd. See all confirmed shows below and watch for new tour dates to be announced in the weeks ahead.
Disgorged From Psychotic Depths can be purchased at Bandcamp HERE, and the CD and LP at the North American webstore HERE and European webstore HERE.
MORTIFERUM Live:
11/01/2019 Blackwater – Portland, OR w/ Funebrarum
11/02/2019 Highline – Seattle, WA w/ Funebrarum, Grave Dust, Death Cave [info]
11/08/2019 McCoy's Tavern – Olympia WA w/ Nightfell
Descension Into Psychotic Depths:
11/13/2019 The Meatlocker – Montclair, NJ
11/14/2019 Wonderland – Richmond, VA
11/15/2019 Pyre Press – Pittsburgh, PA
11/16/2019 Subterranean – Chicago, IL
11/17/2019 The Black Market – Lakewood, OH
11/18/2019 See-Scape – Toronto, ON
11/19/2019 Piranha Bar – Montreal, QC
11/20/2019 Geno's Rock Club – Portland, ME
11/21/2019 Ralph's Rock Diner – Worcester, MA
11/22/2019 Union Pool – Brooklyn, NY
11/23/2019 Atlas Brew Works – Washington, DC
"Once more, MORTIFERUM present perfectly balanced deadly misery… Even darker and more brutal than anyone could have expected, Disgorged From Psychotic Depths is a consummate follow-up to one of the most promising demos in the past ten years. Indeed, MORTIFERUM have arrived. 8/10″ – Decibel Magazine
"Throughout the six cuts, massive slabs of voluminous doom/death are propelled by riffs weighing like neutron stars and growls of infinite decay. Only occasionally do the foursome speed up, such as on the Bolt Thrower inspired "Inhuman Effigy". Pick your poison or taste both." – PopMatters
"…this is one impressive debut for MORTIFERUM. They have an amazing blend death doom. They emulate with strong influences such as previously stated to veterans like Bolt Thrower, Evoken." – Cvlt Nation
"The vocals are putrid, the riffs seethe with the smell of sulfur, and the drums pound your head to a bloody pulp making this one of the most outstanding death metal albums this year. A no-holds-barred approach from an area of the states that keeps on giving. 10/10" – Metal Temple
"The maturity of these musicians has already begun to show spectacularly. Another candidate for album of the year, more-so a virile stride towards developing MORTIFERUM as an even more devastating faction. 8.6/10″ – MetalBite Magazine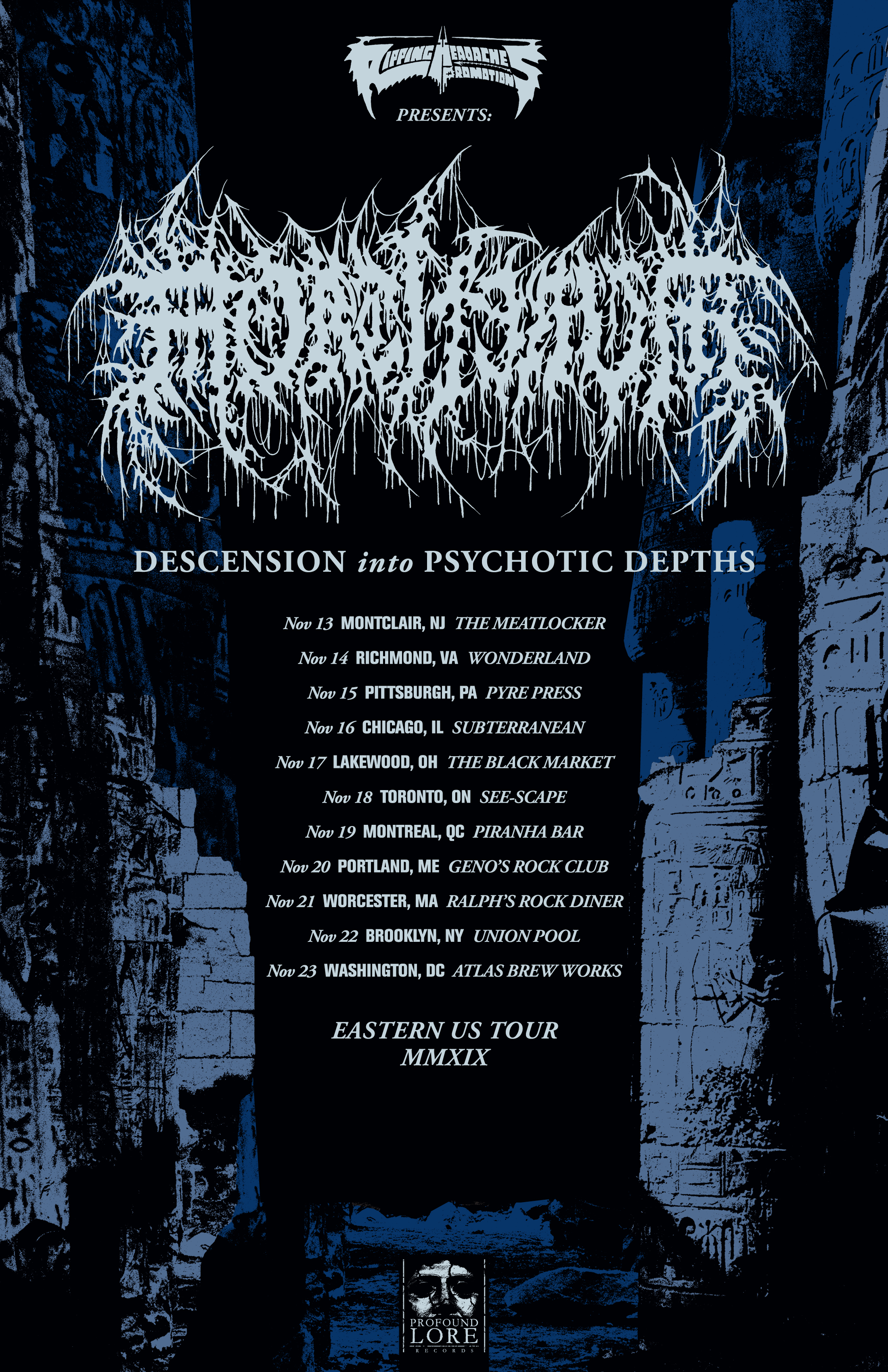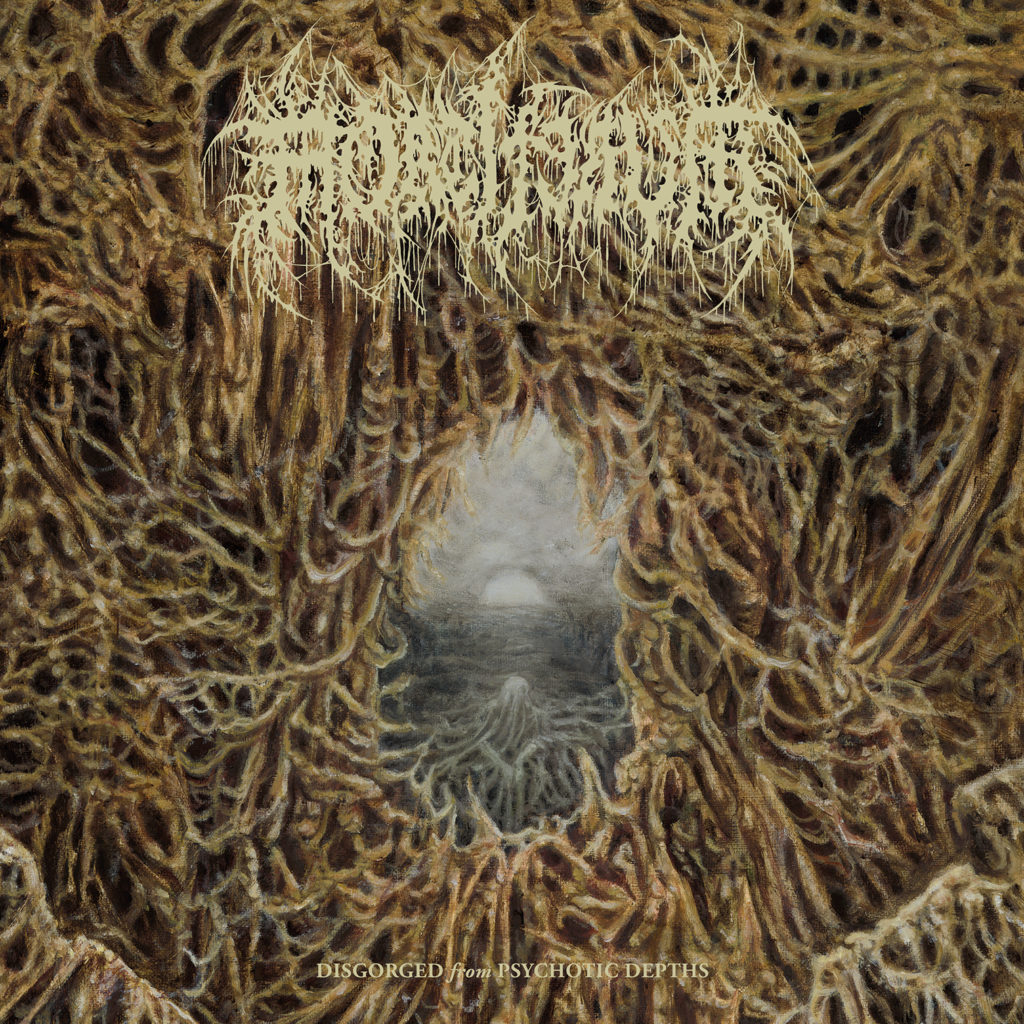 https://mortiferum.bandcamp.com
http://www.profoundlorerecords.com
http://www.facebook.com/profoundlorerecords\
http://www.profoundlorerecords.bandcamp.com