On September 7th, Armageddon Label will unleash To The Night Unknown, the anticipated new full-length from Boston-based doom/sludge unit MORNE. As a precursor to its release, Cvlt Nation offers up "Scorn" for public feasting noting of the record overall, "[These] songs were not made to fit into a specific genre but were created to open a place in our humanity that needs to be aware of the beauty in pain."
Hear MORNE's "Scorn," courtesy of Cvlt Nation, at THIS LOCATION.
If you missed it, sample To The Night Unknown's title track, still streaming at Decibel Magazine, at THIS LOCATION.
The follow-up to 2013's critically-lauded Shadows long player was captured at New Alliance Audio Productions by Jon Taft (Since The Flood, On The Might Of Princes), mixed by Jon Taft and MORNE, mastered at Audiosiege by Brad Boatright (Mournful Congregation, Abstracter, Integrity, Obituary), and includes the photography and design of Hillarie Jason.
Already reaping critical accolades, in an early 8.5/10 review, Neufutur writes, "to those who appreciate textures and expanse in their metal, MORNE has perfected their craft with this record. To The Night Unknown is a coherent mosaic that transcends the trappings of a single genre to become something more than a sum of its parts." Observes Treble, "Probably most accurately, MORNE could be called a sludge metal band, as the closest connection to the sound they've cultivated over the years is that of Neurosis. But To the Night Unknown feels uniquely their own: dark, direct, but subversively complex." Two Guys Metal Reviews champions the band's "wonderfully twisted and bleak music," while Sea Of Tranquility adds, "The band is known for bringing at atmospheric quality to their music. This comes, not from ambient noise and background effects, but by letting things develop slowly enough that the music simply sinks into the mind…"
To The Night Unknown will come available on 2xLP, CD, and digital formats. Preorders are currently available at: https://armageddonlabel.bigcartel.com/.
In related MORNE developments, the band will bring their crushing odes to the stage on two special shows in Brooklyn and Boston respectively this October supporting Tribulation and Black Anvil. Additional performances are in the plotting stages. See confirmed dates below.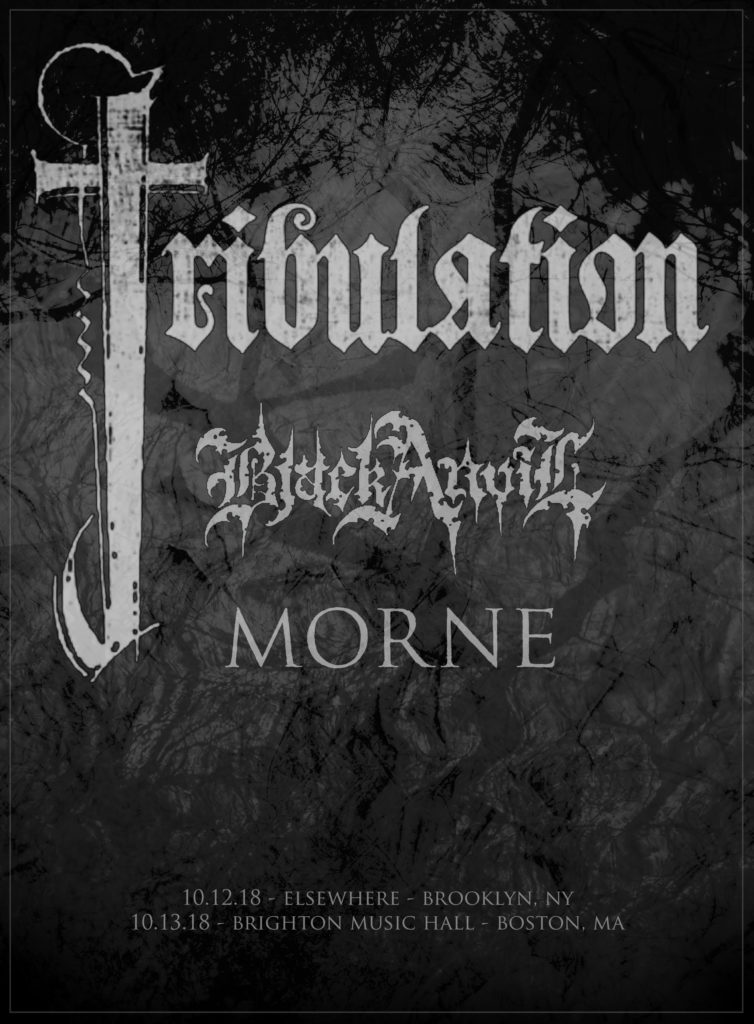 MORNE w/ Tribulation, Black Anvil:
10/12/2018 Elsewhere – Brooklyn, NY
10/13/2018 Brighton Music Hall – Boston, MA
Forged in 2005, MORNE is a heavy, atmospheric band based in Boston, Massachusetts. Their style blends doom metal and classic British crust but stretches beyond those boundaries, combining a bleak lyrical style with driving riffs. MORNE's sound would become synonymous with that of early Neurosis while integrating influences from the likes of such bands as Bolt Thrower, Discharge, Swans, and Joy Division. The band has toured the US, Canada, and Europe, and has been part of large festivals such as Roadburn, Hellfest, and Psycho Las Vegas.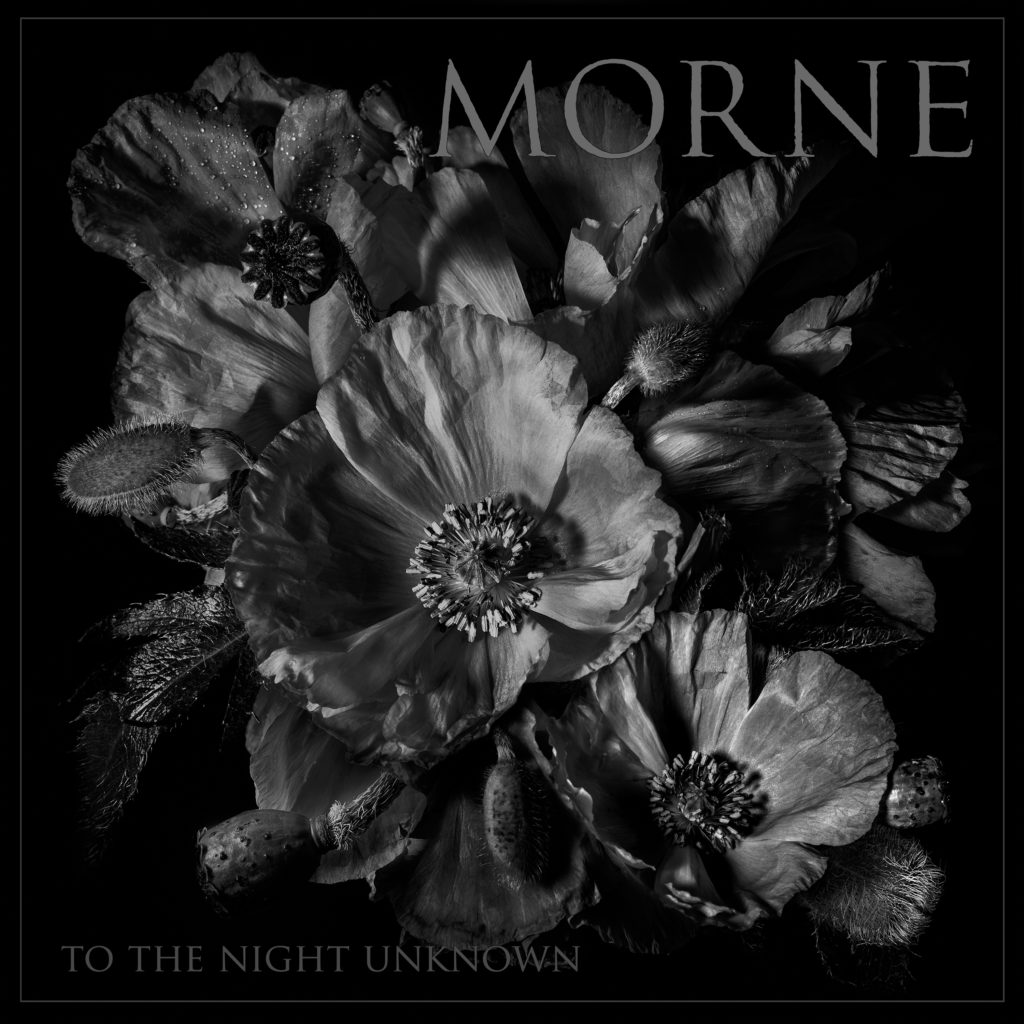 http://www.facebook.com/mornecrust
http://twitter.com/morneband
http://instagram.com/morneband
http://morneband.bandcamp.com
http://morne.storenvy.com
http://www.armageddonshop.com