Long-running, Boston-based doom practitioners MORNE will unleash their fourth studio album September 7th. Titled To The Night Unknown, the band's first full-length in five years will see release under the Armageddon Label banner as well as and the band's own label MORNE Records.
The stunning eight-track follow-up to 2013's critically-lauded Shadows long player was captured at New Alliance Audio Productions by Jon Taft (Since The Flood, On The Might Of Princes), mixed by Jon Taft and Morne, mastered at Audiosiege by Brad Boatright (Mournful Congregation, Abstracter, Integrity, Obituary), and includes the photography and design of Hillarie Jason.
In advance of its release, Decibel Magazine offers up a first taste of MORNE's To The Night Unknown with an exclusive premiere of the title track. Offers vocalist/guitarist Milosz Gassan of the tune, "It's been five years since our last release and we are extremely proud of what we have accomplished with this new album. I feel that there was a lot of room to breathe on this one and we didn't feel imprisoned by anyone's expectations."
Hear "To The Night Unknown," courtesy of Decibel, at THIS LOCATION.
To The Night Unknown will come available on 2xLP, CD, and digital formats. Preorders will be available on July 27th at: https://armageddonlabel.bigcartel.com/.
To The Night Unknown Track Listing:
1. To The Night Unknown
2. Not Our Flame
3. The Blood Is Our Own
4. Scorn
5. Show Your Wounds
6. Night Awaits The Dawn
7. Shadowed Road
8. Surrendering Fear
Forged in 2005, MORNE is a heavy, atmospheric band based in Boston, Massachusetts. Their style blends doom metal and classic British crust but stretches beyond those boundaries, combining a bleak lyrical style with driving riffs. MORNE's sound would become synonymous with that of early Neurosis while integrating influences from the likes of such bands as Bolt Thrower, Discharge, Swans, and Joy Division. The band has toured the US, Canada, and Europe, and has been part of large festivals such as Roadburn, Hellfest, and Psycho Las Vegas.
MORNE:
Milosz Gassan – vocals, guitar
Paul Rajpal – guitar
Morgan Coe – bass
Billy Knockenhauer – drums
MORNE Discography:
Demo – Limited LP/CD – Self Released/No Options Records, 2008
Split w/ Warprayer – Split 12″ LP/CD – Self Released/Alerta Antifascista /No Options Records, 2009
Untold Wait – LP/CD – Feral Ward Records, 2009
Twilight Burns/Seams EP – Feral Ward, 2009
Asylum 2xLP/CD – Profound Lore Records/Armageddon Label/Alerta Antifascista, 2011
Shadows – LP/CD – Profound Lore/Armageddon Label/Morne Records, 2013
The Coming Of Winter – Official Bootleg Cassette/Digital – Morne Records, 2015
To The Night Unknown – 2xLP/CD – Armageddon Label/Morne Records, 2018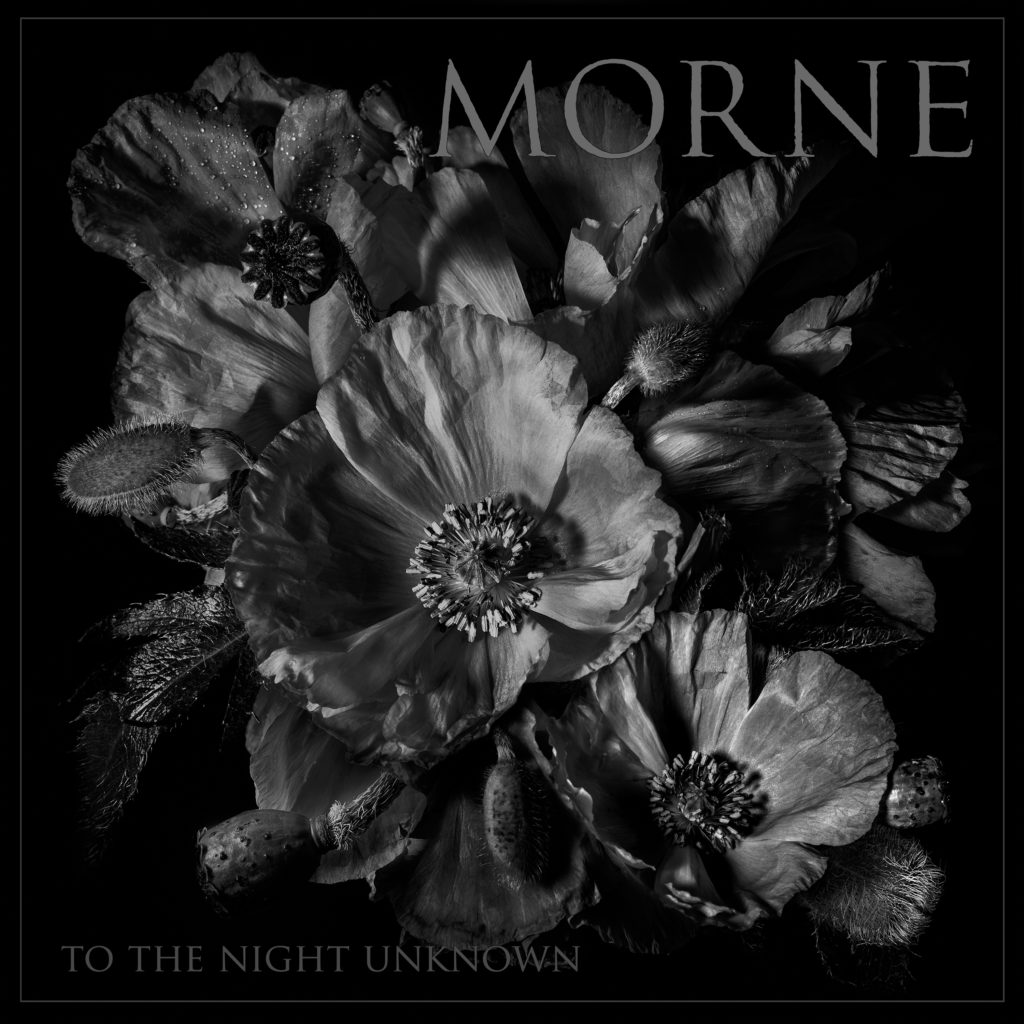 http://www.facebook.com/mornecrust
http://twitter.com/morneband
http://instagram.com/morneband
http://morneband.bandcamp.com
http://morne.storenvy.com
http://www.armageddonshop.com